Cupcake Cakes

Pull apart cakes or Cupcake Cakes are cupcakes frosted together and decorated. They are easy to create and can be fun to serve at parties where everyone can pull a cupcake off the cake and eat. No cutting needed.
~This post contains affiliate links and I'll earn a small commission if you shop through them. There is no extra cost to you. This is how we help support our family and continue to bring you amazing content. To learn more see the
advertising disclosure here.
~
How to Make Cupcake Cakes
Mix your cake batter together. Pour batter into cupcake tins. Try to add the same amount in each cupcake, about 2/3 full. This allows your cupcakes to come out evenly. If needed you can always trim the top off a cupcake if it is taller than others.
Bake your cupcakes and allow them to cool.
Arrange your cupcakes in a pattern that you'd like on a cake board. You may want to add a dot of frosting on the bottom of each cupcake to keep it secure.
Frost your cupcakes dragging your spatula from one cupcake to another. You'll want to be generous with the frosting.
Decorate in the theme and design you'd like!
Pull Apart Cupcake Cake Decorating Ideas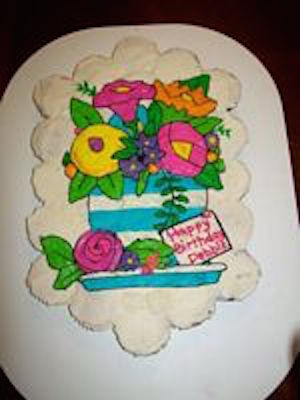 This pull apart cupcake cake was frosted with white buttercream and then with a pattern used the
paint a cake method
.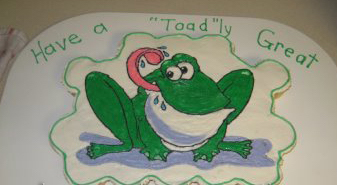 Cupcake Designs
You can design your cupcakes in a more separate fashion, too. These are made by designing a pattern and then frosting cupcakes individually. Here are some ideas on creating cupcake cakes that will work for so many designs and occasions. We have a few cupcake designs below to create a fun looking cake with your cupcakes.
First bake your cupcakes and allow them to cool. Arrange your unfrosted cupcakes into the pattern you'd like. Arranging your design before you decorate the cupcakes will make it easier to move them around until you are happy with the design.
You can make these by frosting them all together or frost each cupcake individually as below.
~You may want to add a dot of frosting on the bottom of each cupcake to keep it secure.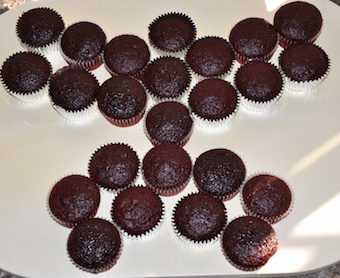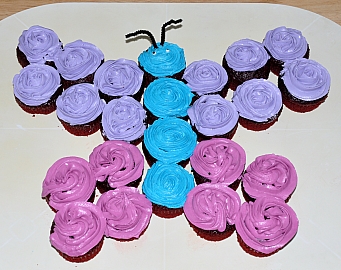 Butterfly Cupcake Cake
More Cupcake Cake Decorating Ideas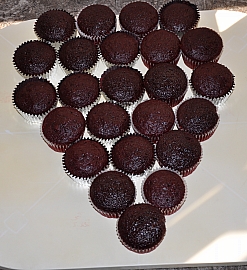 Ice Cream Cone cupcake design.
Frost the bottom 4 layers brown for the cone.
Frost the top three rows different "ice cream colors".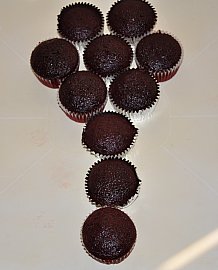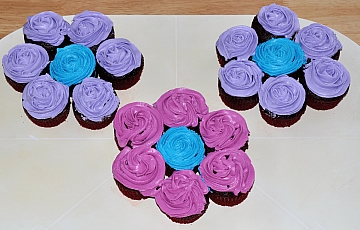 Flower Cupcake Cake Designs. Make these into a sunflower easily by frosting yellow and brown
Cupcake Cake Ideas
Another simple cake design pattern could be arranging your cupcakes to look like a

cluster of balloons

. Then adding streamers to the ends.
A

Christmas tree

could be easy to make by making a pyramid with your cupcakes and then adding two or four at the end for the stump.
An

American flag

can be made with creating a large rectangle. Then decorating your cupcakes individually with blue frosted in the corner and red frosted and white frosted cupcakes creating the stripes.
A

caterpillar

can be made by arranging cupcakes in a swiggly line and adding licorice antennas to the first cupcake.
Pull Apart Turtle Cake
Pull Apart Football Cupcake Cake