Fun Cupcake Ideas

You'll find here fun cupcake ideas for your decorating such as cupcake cakes, bouquets, how to make your own tree stand and lots more ideas to get you busy cake decorating with cupcakes!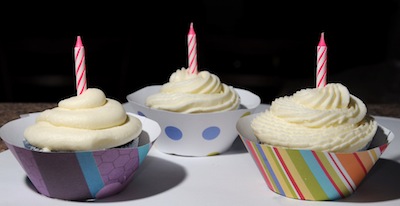 ~This post contains affiliate links and I'll earn a small commission if you shop through them. There is no extra cost to you. This is how we help support our family and continue to bring you amazing content. To learn more see the
advertising disclosure here.
~
Cupcake History
Have you ever wondered where or when cupcakes were invented. They were invented in the United States. The name cupcake first started by how they were created.
With one cup of butter, two cups of sugar, three cups of flour, and four eggs. It also had one cup of milk and a spoon of baking soda.
Measurement was easier this way. This also cut down the amount of time it took to bake a cake. Because of this method the cupcakes first name was 1,2,3,4 cake or number cake.
They were also baked in cups since muffin tins weren't available in the 19th century.
Simple Cupcake Decorating Ideas