Hawaiian Haystacks
This Hawaiian Haystacks recipe is a fun kids meal where everyone can create their own rice haystack with sauce and toppings. It gets its Hawaiian name for the tropical fruit you add to the top and because you pile the toppings on like a haystack.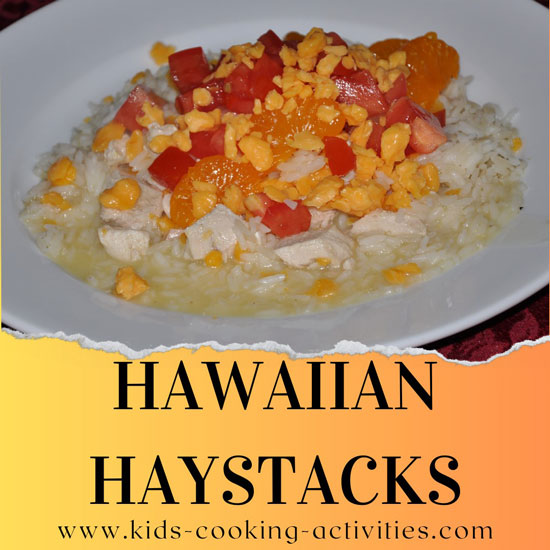 Kids Cooking Activities Teaching Materials
Make teaching easier with our activities and recipes compiled in theme sets and books with an easy to read format
Perfect for teaching!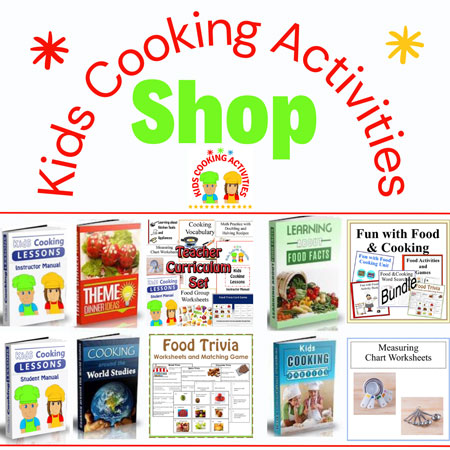 ~This post may contain affiliate links and I'll earn a small commission if you shop through them. There is no extra cost to you. This is how we help support our family and continue to bring you amazing content. To learn more see the
affiliates disclosure here.
~
Rice and Sauce Haystacks
First prepare the sauce
1 can cream chicken soup **or homemade cream chicken soup
¼ Cup water, chicken broth or milk *
Cooked chicken pieces as much as desired
Stir all ingredients together in a saucepan. Heat on medium-low.
*If you would like a thicker sauce add less liquid to make a thinner sauce add more liquid.
Have the following ingredients available as you desire and let everyone assemble their haystacks meal.
Cooked rice
Sauce
Vegetable ideas: chopped tomatoes, celery, green peppers, onions, mushrooms, whatever you'd like or have available.
Fruit ideas: chopped pineapple, sliced bananas, mandarin oranges
Shredded cheddar cheese
Slivered almonds
Shredded coconut
Chow mein noodles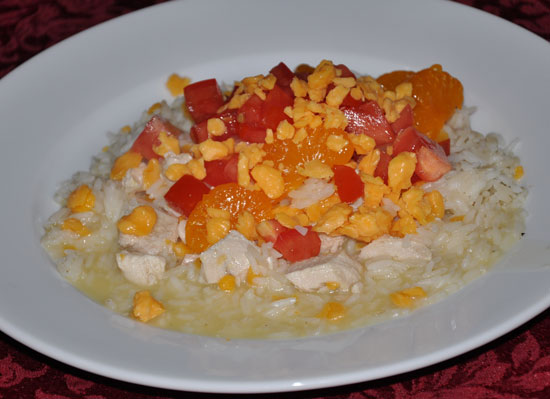 Let each family member add cooked rice to their bowl, shredded cheese then sauce. Top with vegetables, fruits and toppings of your choice.

These are fun for kids as they get to pick and choose their toppings. Encourage them to add some vegetables and fruit to their haystack as well. (Even if it is on the side of the haystack.)
Follow Kids Cooking Activities