Theme Dinner Ideas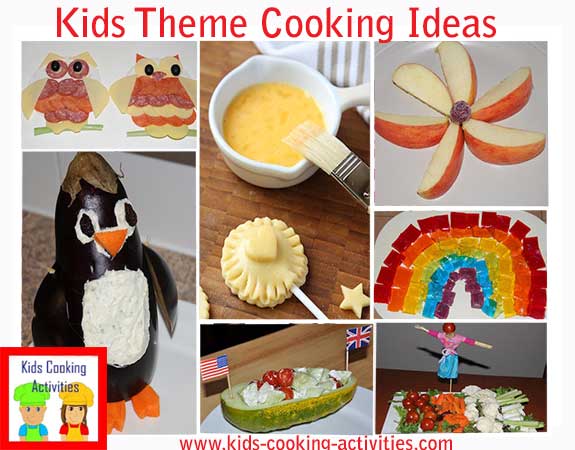 Our theme dinner ideas give you many fun opportunities to get your kids involved in cooking. Our kids dinner party theme section is filled with ideas and recipes that will fill your home and kitchen with cooking memories.
So why would you want a theme party for dinner!?! These fun meals for kids and kids cooking ideas are to add a little fun to your meal time and to give kids an opportunity to cook. Plan your meal together as a family or kids can surprise their family. Have the kids create a party invitation to match the theme and invite friends and family. Just have fun creating a dinner party.
Kids Cooking Activities Teaching Materials
Make teaching easier with our activities and recipes compiled in theme sets and books with an easy to read format
Perfect for teaching!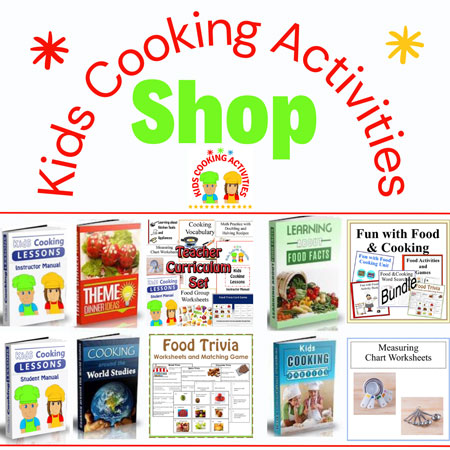 ~This post may contain affiliate links and I'll earn a small commission if you shop through them. There is no extra cost to you. This is how we help support our family and continue to bring you amazing content. To learn more see the
affiliates disclosure here.
~
Most of our Kids Theme Dinner Ideas Below Include:
Centerpiece ideas and theme decorating
Theme menu ideas with recipes
Dress attire ideas
Theme party supplies and ideas
Our reader's own submitted kid and family dinner party ideas
**Don't miss the chance to make your own
theme party ideas page
.**
Dinner Party Ideas
---
Get all of our Theme Dinner Ideas in
one ebook
, free of ads and easier to use at parties and cooking activities with kids.
30 theme dinner ideas with recipe menu plans, decorating ideas and printable invitations all included in this 83 paged electronic book.
Theme Dinner Ideas
---
More Theme Dinner Ideas
Have a Themed Meal
Got a kid who's obsessed with a particular TV show, character or movie? Decorate the kitchen and create a meal using that as the theme. Allow yourself to be really creative. Think about the characters and what they would eat, or make meals that resemble the faces of characters.These are just a few ideas to get you started - the only limit to what you can do with this is your imagination.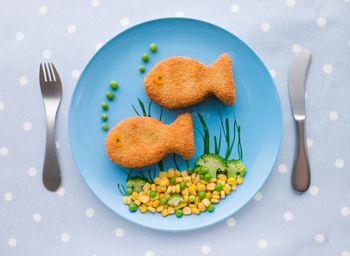 Switch Foods to Different Meal Times
Everyone knows pancakes are a breakfast food, but why not have them for dinner now and again and have steak for breakfast instead? This obviously isn't something you should do on a regular basis- after all, there are good nutritional reasons why you should eat certain foods at certain times of day - but it can be a great one to throw out there now and then to keep your kids on their toes. This works in nicely with our
backwards theme dinner ideas.
Change the Meal Location
This doesn't mean going down to the local Wendy's. It means eating in new places around your house or packing a meal to take somewhere for a picnic. Got a sturdy treehouse? If it's big enough and strong enough to hold the family, have a meal up there. Pitch a tent in the back yard and cook dinner on a camping stove. Put a blanket down and have a lunchtime picnic in your own back yard - you get the idea.
Let Your Kids Run Wild
Well, not literally, but let their imaginations run wild when it comes to planning meal ideas. Everyone knows kids are more in touch with their imaginations than adults, so let your kids get involved with creating new meal ideas. Let them have free reign over what's going into the dinner for a night - the creation may be terrible, but it will be a great experience and will help them learn a little about planning meals for themselves in the future. You may even end up getting some new ideas out of the experience. If your kids are older, you can even let them make their own meals once a week from whatever is left in the fridge before shopping day.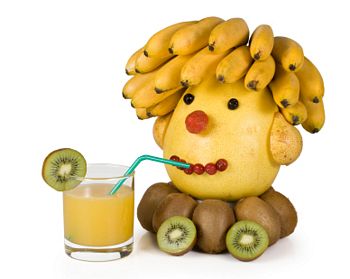 Let the kids create a fun centerpiece for the dinner table
---
Make teaching easier with our activities and recipes compiled in one easy to read format.
---
Planning your Theme Dinner Ideas and Parties
Dinner Party Tips:
Plan your menu, decorations and party details ahead.
Hand out invitations several days to a week before the party date.
Do some party prep the day before to keep from becoming to stressed out on the party day.

Family Dinner Tips:
So you are just having a fun and informal themed dinner? You can still plan out decorations, menu plan and party ideas the day before or the morning of the planned dinner. This is a fun way for a family to work together. Have kids make party decorations, menus and fill out invitations for each family member. Kids can help in the kitchen prepping and cooking food with an adult's supervision.
Whether you have a large dinner party or a family get together, I hope these theme ideas will draw your family closer at dinnertime.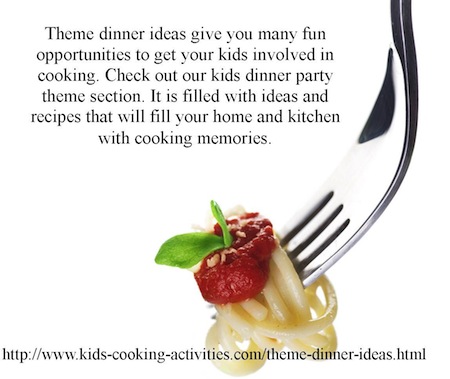 Make your own Theme Dinner Party page.
Have you put together your own Theme Dinner Party? Do you have a theme menu or theme dinner idea to share? Tell us about it and we will create your own theme dinner party page.
Reader's Submitted Recipes and Ideas
Click below to see contributions from other visitors to this page...

Magic party Not rated yet
Magic Birthday Cake Ideas An easy bunny in a hat cake. Don't be fooled. This idea is easier than it sounds. Take four to six round 7" cakes and …
Pokemon Theme Cakes Not rated yet
A pokeball cake is made with a ball cake pan. Then frosted with white frosting and red spray mist. (You can tint your icing red instead) Finish off …
Puppy Cupcakes Not rated yet
Bake a batch of regular cupcakes in the flavor of your choice. Once baked, add a smooth layer of frosting before you begin decorating your puppy dog cake. …
Follow Kids Cooking Activities