Kids Cooking Supplies
Add a little measure of fun with kids cooking supplies. They are a way to help your child chef feel extra special and learn to cook at the same time.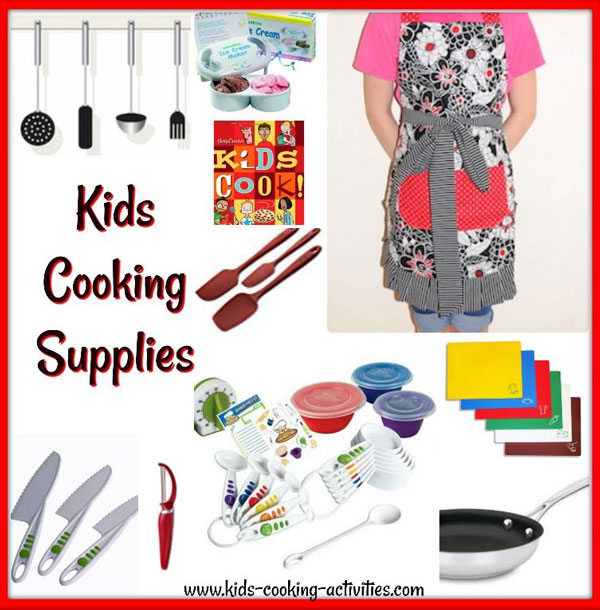 A great way to start how to cook lessons or to encourage children to help in the kitchen is to buy them a special apron that they can wear. Or for special occasions buy them a baking kit they can put together themselves. They'll love the easy fun recipes and you'll love that everything is included in one bag.
Encouraging your children to cook and have fun creating in the kitchen will be a skill they have for the rest of their lives.
Children's Cooking Aprons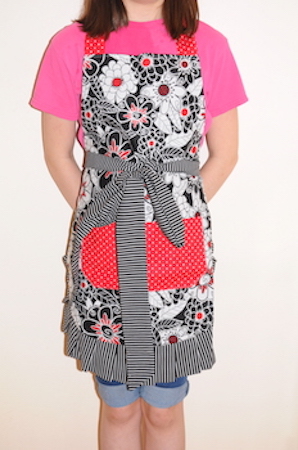 Children Aprons
- Aprons every child chef will love.
Children's Baking Kits

Children's Baking Kits
- Almost everything your children need to create a fun theme recipe.
Kids Cookbooks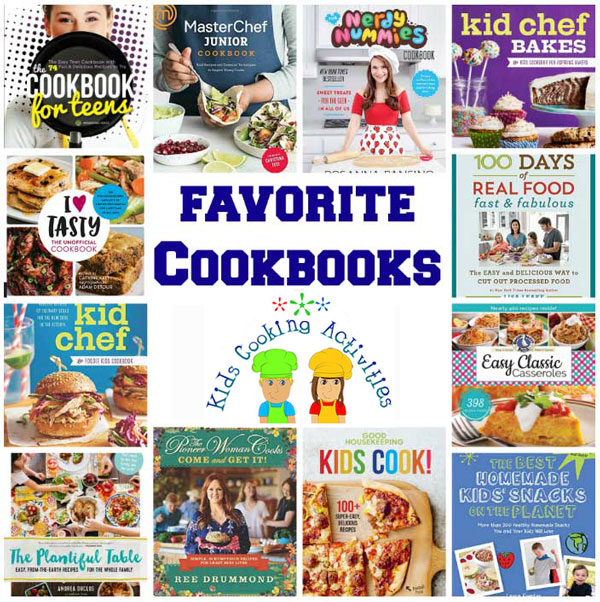 Best Kids Cookbooks
- Some of our top picks for cookbooks for the younger chef, teenagers or parents.
Kitchen Tools
Kitchen Tools
- Fun kitchen utensils and items that are made just for children. Start learning with these free worksheets and printables.
Free Printables
Free Kids Cooking Printables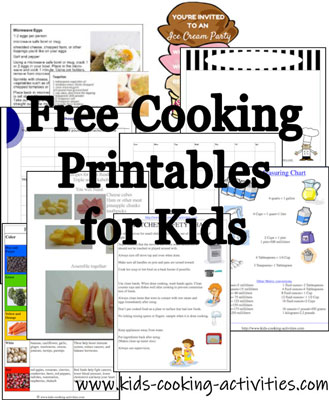 Each month we have a free download available.
Teaching Materials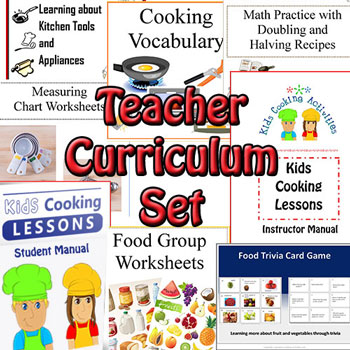 Teaching Materials and Worksheets
Kids Kitchen Products

Cooking Products
- a variety of items to create a fun atmosphere in the kitchen
Kids Cooking Games
Free Cooking Games
Kids Cooking Games
7 Cooking Gift Ideas
Here are 7 ideas to help that child or adult who loves to cook reach there culinary dreams.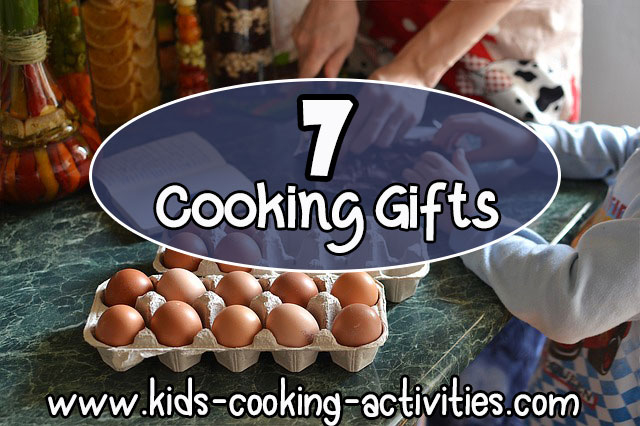 1. Gourmet Cook
If the person is already a great cook then perhaps you could select an item that she/he has been dying to get their hands on. Chances are you have heard about this item over and over but if you do not have any idea where to begin looking rest assured there are many, many choices to be found for the cooking connoisseur. Some ideas might be a
gourmet knife set
; those
new pots and pans
she has had her eye on; a new set of spices or
unusual spices
she/he has in mind for a special recipe; a gift certificate for companies like Pampered Chef, Taste of Home or other direct sales food company fan so she can get her favorite new product.
2. Learn How to Cook
Is this someone that doesn't cook or they have been wanting to learn something new? Then the perfect gift might just be
cooking lessons
and that is something you could even take together. There are all sorts of cooking lessons from learning the most basic to more advanced or specific culinary techniques.
3. Cookbooks
Is your cook a fanatic for a Italian, German, or French food? Perhaps a cook book with their favorite cuisine or by her/his favorite chef would be an ideal gift.
4. Their Favorite Meal
How about an evening of one on one cooking? Put together the ingredients for your their favorite meal and spend time together making memories.
5. Kitchen Tools
A
basket filled with kitchen gadgets
is a useful idea. Think of things that your chef does over and over in the kitchen. Is there a doodad that would help save some time in meal preparation? What about a tool that might only get used a few times a year but they would love to have for those special recipes.
6. Dessert
A favorite dessert
is always the right way to go. You can make it for them and deliver it in a nicely decorated box or have their favorite local bakery make her/him a favorite confection and surprise her.
7. New Apron
A great gift for someone who loves to cook is a new apron. See our
aprons here.
Follow Kids Cooking Activities