Cook A Doodle Doo Cooking Activity
by Bev w/ Chef Buddies
(Pasco Wa.)
This is an excellent book for teaching cooking to 5 to 8 years old. It is Little Red Hen's Great Grand Son and he makes a Strawberry shortcake with the help of a few friends.

Strawberry Shortcakes
Please Note: This is not the recipe found in the Cook A Doodle Doo book as we don't want to infringe on their copyright. If you are interested in the actual recipe talked about in the book borrow a copy from your library or go ahead and
buy the book.
Homemade Shortcake Recipe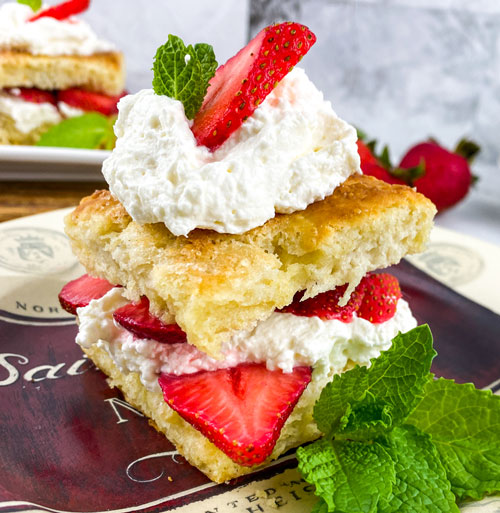 Ingredients Needed:
1 1/2 teaspoons salt
3 cups all-purpose flour
4 teaspoons baking powder
2 tablespoons sugar
3/4 cup milk
Strawberry slices
Cool whip or whip cream
Directions
Blend salt, flour, baking powder and sugar together. Add milk in slowly and combine until moistened. On a greased cookie sheet drop spoonfuls of dough. An easier alternative is to shape the dough into an even rectangle and cut it into squares.
Bake at 450 degrees for 10-12 minutes until golden brown. Allow to cool. Slice through the middle of each shortcake. Top bottom half with sliced strawberries and add whip cream. Place top half of shortcake on the cool whip and strawberries.
You can make the shortcakes as big as you'd like just allow enough time for cooking depending on their size.
Or try this
Strawberry Cookie Short Cake Recipe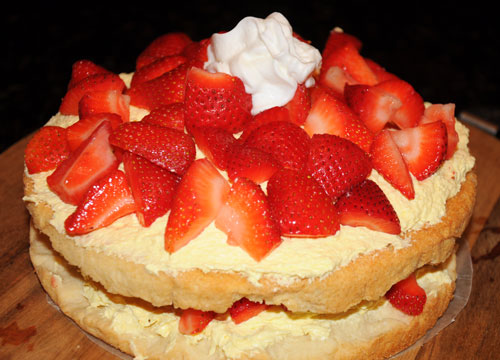 Make teaching easier with our activities and recipes compiled in theme sets and books with an easy to read format
~This post may contain affiliate links and I'll earn a small commission if you shop through them. There is no extra cost to you. This is how we help support our family and continue to bring you amazing content. To learn more see the