Cook with Books
Reading and Cooking Activities for Kids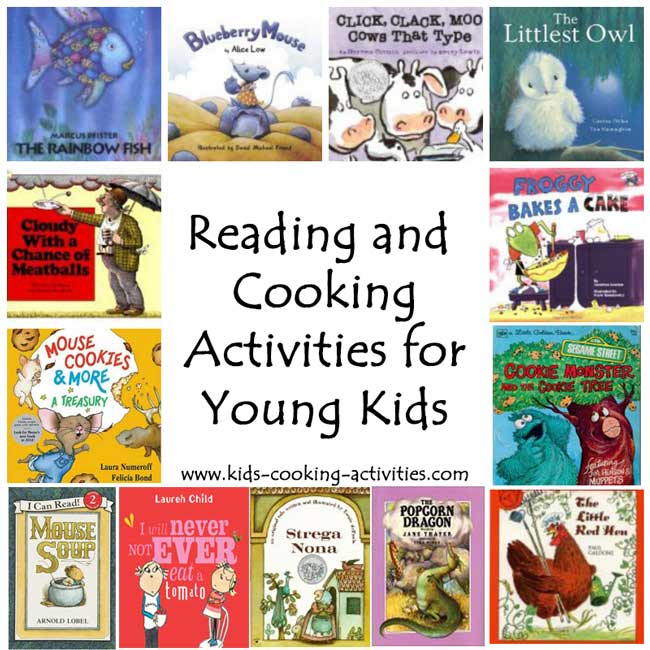 This Cook with Books page is a way to promote reading and cooking with your kids. These books are for preschool and young children. If you are looking for chapter books see this older
readers cook and books section.
Need a planned cooking with books theme unit?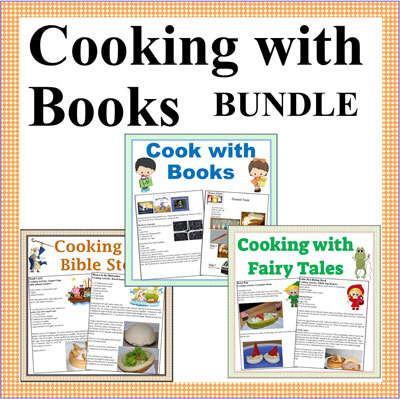 Cooking with Books Ebook Bundle
If you are looking for kids and teenage
cookbooks
look in our
Best Kids Cookbooks
for recommendations.
Reading with your kids is such a great learning and bonding time. Inspire a love of reading with your kids and prepare a kids recipe to elaborate on your reading and learning experience. These books are great for preschool up to 2nd -3rd grade depending on the book.

Try doing this for an afterschool program, preschool group, playgroup or just at home with your own kids. It is a lot of fun! For older kids who are readers of chapter books, try these cooking experiences-readers cook with books.

Do you have an idea of a kids book that would fit well on this page?
Please fill in our form at the end of this page to share.

Enjoy!
Young Readers Cook with Books Section
Need a planned cooking with books theme unit?

Turn a fun reading book into a cooking lesson with these book and cook ideas. There are so many more books to create into cooking fun. When you start reading you'll be surprised at all the opportunities that open up before you. You might even find books you've read many times will have kids cooking ideas in them you can use.
See our Readers Cook with Books Ideas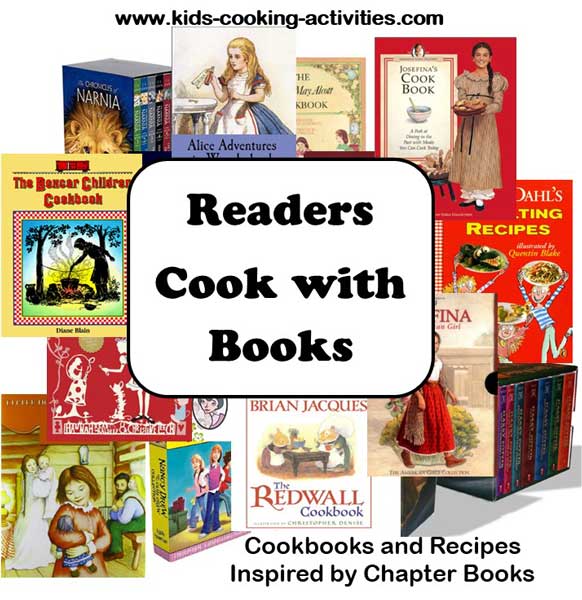 Bunny Cakes
by Stacia Peach (White Stone, Virginia)
Bunny Cakes By: Rosemary Wells
This book is great for beginning cooks! Each page is a reminder of your 'grocery list' and wonderful for a compare/contrast literacy opportunity!
Mice Cookies
Using the recipe for
mice cookies
and the
Give a Mouse a Cookie book
worked great.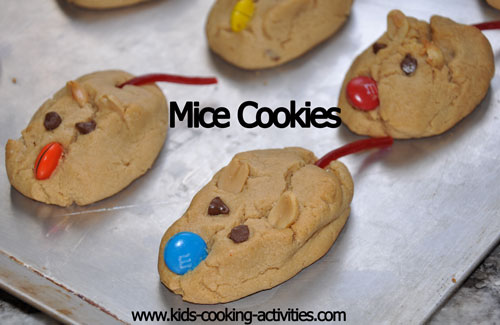 Popcorn Book and Cook
Cheese Popcorn
1 bag microwave popcorn
1-2 Tablespoons cheese powder
Pop popcorn in the microwave or on the stove as you prefer. Pour into bowl and sprinkle with cheese powder. Easy and delicious.
See more
popcorn recipes here.
Chicka Chicka Boom Boom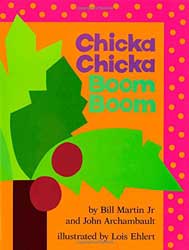 See these
coconut Recipes
to go with the book.
Stone Soup
Today we read both books and I changed the title of stone soup to accommodate a cooking project. Ahead of time, I made stew in a crock pot, but during the reading of the story, Stone Stew.
I let each child place the ingredient listed in the story into a pot in the middle of the story area. After completing other projects, I had the children make biscuits to accompany the stew. Each child received a bowl of the crock pot stew, minus the stones, to eat with their biscuits. It was a lot of fun tying the story and the cooking activity together.
Caterpillar Cook and Books
Cheese Ball Caterpillar
Make mini cheeseballs and align them into caterpillars for this cook and book combo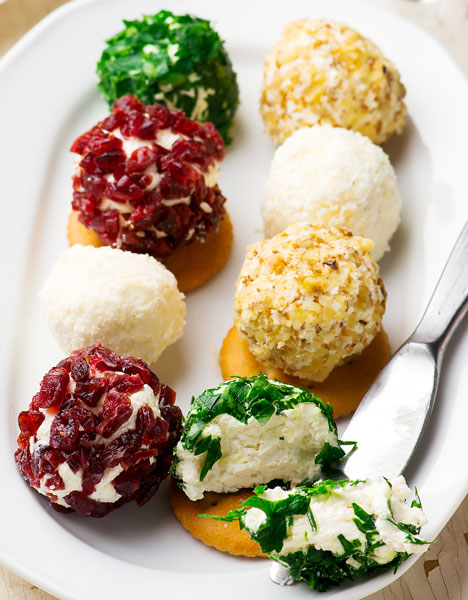 1 package 8 oz cream cheese, softened
1 Cup shredded cheddar cheese
1 teaspoon Worcestershire sauce
1 teaspoon Lemon juice
Pecans, chopped
Red Peppers, chopped (optional)
In a bowl, add cream cheese, cheddar cheese, Worcestershire sauce and lemon juice. Stir until cheeses are well blended together. If you'd like peppers, add these now. Add 1/4 Cup of chopped pecans. Mix together. Lay a sheet of wax paper on the counter. Sprinkle with chopped pecans. With your clean hands, form cheese mixture into small balls. Then roll in pecans. Create a caterpillar with your small cheese balls. You can eat immediately or chill in refrigerator. Serve with crackers.
What kids book would make a good cooking and learning experience?
Do you have a book in mind that would fit in well with a favorite recipe or food?
Readers Favorite Books
Click below to see contributions from other visitors to this page...

Follow Kids Cooking Activities