Cook with Books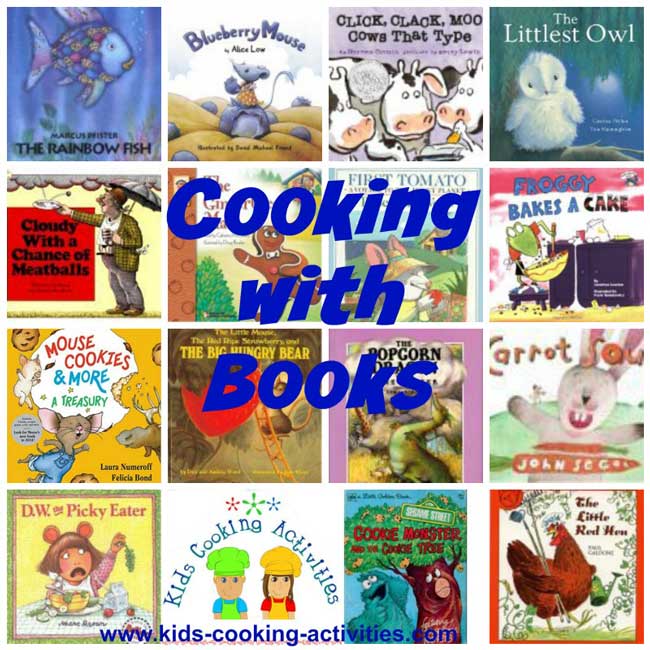 This Cook with Books page is a way to promote reading and cooking with your kids. These books are for preschool and young children. If you are looking for chapter books see this older
readers cook and books section.
Need a planned cooking with books theme unit?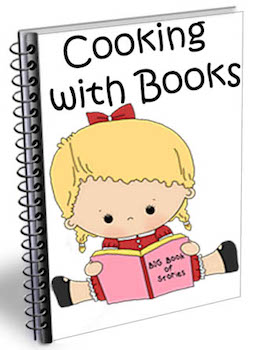 Cooking with Books Ebook Unit
If you are looking for kids and teenage
cookbooks
look in our
Best Kids Cookbooks
for recommendations.
Reading with your kids is such a great learning and bonding time. Inspire a love of reading with your kids and prepare a kids recipe to elaborate on your reading and learning experience. These books are great for preschool up to 2nd -3rd grade depending on the book.

Try doing this for an afterschool program, preschool group, playgroup or just at home with your own kids. It is a lot of fun!

Do you have an idea of a kids book that would fit well on this page?
Please fill in our form at the end of this page to share.

Enjoy!
Young Readers Cook with Books Section

Need a planned cooking with books theme unit?

Turn a fun reading book into a cooking lesson with these book and cook ideas. There are so many more books to create into cooking fun. When you start reading you'll be surprised at all the opportunities that open up before you. You might even find books you've read many times will have kids cooking ideas in them you can use.
There are many more book ideas below from our readers.
What kids book would make a good cooking and learning experience?
Do you have a book in mind that would fit in well with a favorite recipe or food?
Readers Favorite Books
Click below to see contributions from other visitors to this page...

Follow Kids Cooking Activities