Fancy Fortune Flowers
by Stella Dias
(Sri Lanka)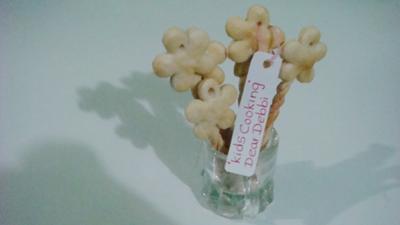 * 100 grams Flour, All Purpose
* 1/4 teaspoon Salt To Taste
* 75 grams Butter, Chilled
* 1 whole Egg Yolk, Beaten
* 1 whole Egg, Beaten (for Egg Wash)

Preparation Instructions

Sift the flour. Place the flour and salt in a large bowl. Mix. Rub the butter into the flour with your fingertips until the mixture resembles breadcrumbs.

Next add approximately 1/2 of the egg yolk . Mix well using your hands. Try to work quickly.

Wrap the dough in plastic wrap and chill for 10 -15 minutes.

Now take the chilled dough and roll out into a 12 inch square that is about 1/8 inch thick, using a rolling pin. Use a cookie cutter and cut out cookies using your favorite cookie cutter shape (the recipe should make about 25, depending on how big your cutter is).

Make flower stem: Next cut the remaining dough into strips – 1/8 inch width and 6 inch long. Fold strip in half and twist strip together. I've done this in the photo above.

Lightly butter a baking tray and then line with oiled or baking sprayed parchment paper. Place the flower stems onto the baking tray.

Next brush the egg wash on top of the stem.Take a flower cookie and place on the top of the stem. Now make one hole on the top of flower using a toothpick.

Brush the egg on top of the flowers and stems.

Bake about 15 minutes at 200 c degrees or until the crust is golden brown.

Remove from oven and let cool.

Take a small strip of paper and write your fortune and connect it to the cookie with a piece of string threaded through the hole that you made in the flower. After that decorate.

Enjoy.


Join in and write your own page! It's easy to do. How? Simply click here to return to Submit your kids recipe.
Kids Cooking Activities Teaching Materials
Make teaching easier with our activities and recipes compiled in theme sets and books with an easy to read format
Perfect for teaching!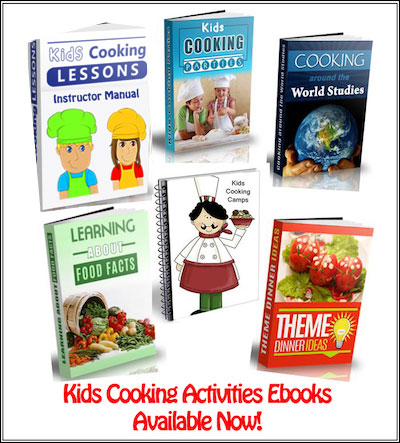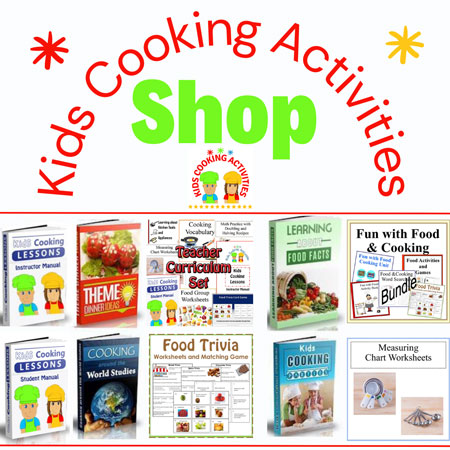 ~This post may contain affiliate links and I'll earn a small commission if you shop through them. There is no extra cost to you. This is how we help support our family and continue to bring you amazing content. To learn more see the
affiliates disclosure here.
~
Follow Kids Cooking Activities