Mothers Day Recipes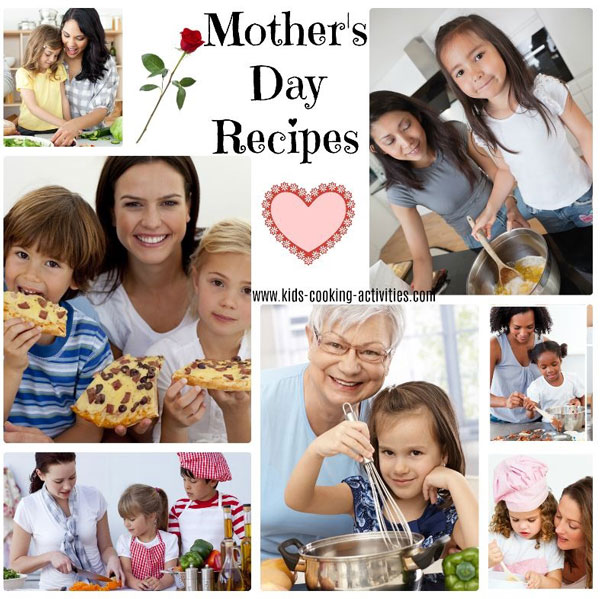 These recipes will have you excited and anxious for the day we pay tribute to those busy women who we love and who take such good care of us. Cooking for mom on this special day is a tradition in many homes so we've helped with the mothers day recipes and ideas. Just remember no matter what you cook up your Mom will be proud of your accomplishment and hard work.
Kids Cooking Activities Teaching Materials
Make teaching easier with our activities and recipes compiled in theme sets and books with an easy to read format
Perfect for teaching!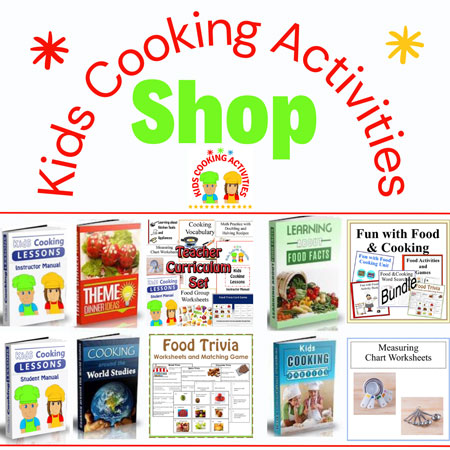 ~This post may contain affiliate links and I'll earn a small commission if you shop through them. There is no extra cost to you. This is how we help support our family and continue to bring you amazing content. To learn more see the
affiliates disclosure here.
~
Tips for Mother's Day Cooking
Let mom sleep in
Get an adult's help
Don't forget to do the dishes and clean up after you're done cooking
Mother's Day Celebrating Ideas
Mothers Day Recipes: Breakfast In Bed
Several of these recipes can be prepared the night before, chilled in the fridge and baked the next morning.
Cinnamon Rolls in the Bread Machine
1/4 cup water warm
1/2 cup melted butter
1 cup milk warm
1 egg room temperature
1/2 cup or 3 1/2 oz. instant vanilla pudding
1/2 teaspoon salt
4 cups flour
2 1/2 teaspoons yeast
Add ingredients in the order listed to your bread machine. Turn the bread machine to the dough method. When it is done, take out and roll into a rectangle with a rolling pin. With pastry brush, brush melted butter on top of the dough. Sprinkle with brown sugar, cinnamon and raisins. Roll up jelly roll style, slice and put in a 13x9 casserole dish. Let rise for 30 minutes-1 hour and bake or put in refrigerator overnight. In the morning bake at 350 degrees for 20-25 minutes. Drizzle with cream cheese frosting.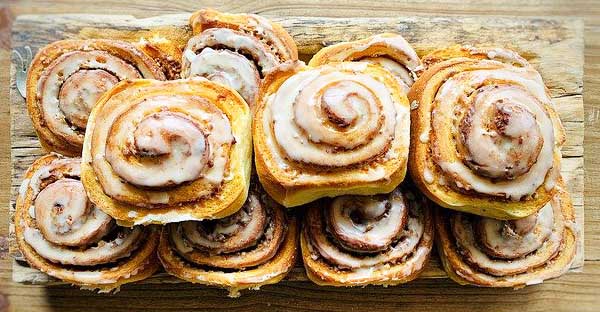 Chocolate Waffles
2 cups flour
1/4 cup unsweetened cocoa
2 tablespoons sugar
1 tablespoon baking powder
1/2 teaspoon salt
2 cups milk
2 eggs beaten
1/4 cup vegetable oil
1 teaspoon vanilla
Turn on waffle iron and prepare batter while it is heating up. In mixing bowl add flour, cocoa, sugar, baking powder and salt. Stir together. Add milk, eggs, oil and vanilla an blend until smooth. Pour 3/4 Cup or less onto hot waffle iron. Serve this Mothers day recipes with sliced strawberries and whip cream or sliced peaches. More
waffle recipes.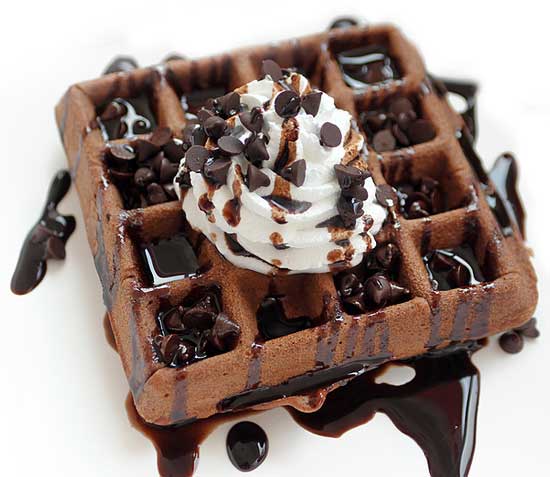 Egg Casserole
Bread slices or bread torn into pieces
Cooked, crumbled bacon, cooked sausage, or ham cut in cubes
8 eggs
1/2 Cup milk
1 1/2 Cup shredded cheddar cheese
In 13x9 greased dish, place bread to cover bottom of pan. In a bowl, beat together eggs and milk Stir in cheese. Pour eggs over bread. Sprinkle top with ham, bacon or sausage which ever you are using. Cover with plastic wrap and store in the refrigerator overnight. Adult should bake 350 degrees for 40-50 minutes until knife inserted in middle comes out clean. See more
egg casserole recipes.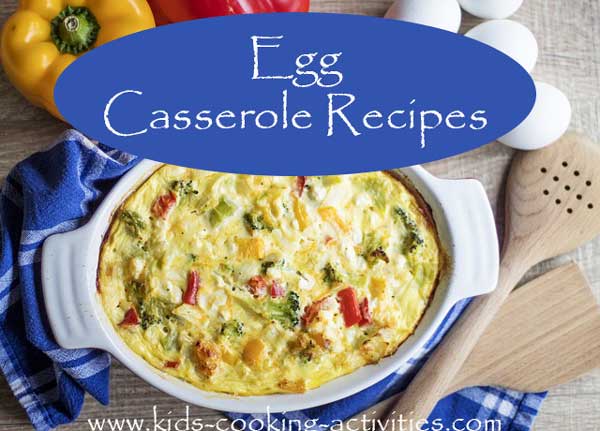 Baked French Toast
Baked Peach French Toast
Have a Mother's Day Tea Party
Celebrate mom's special day with these Mothers day recipes and a tea party. Even if your mom doesn't drink tea she will love the idea of eating and sharing a drink with her family.
Make a Mother's day place mat to add to the party. Use a sheet of construction paper and decorate it, write a letter to your mom, or write her a poem. Cover with clear contact paper and it will be something she can cherish in years to come.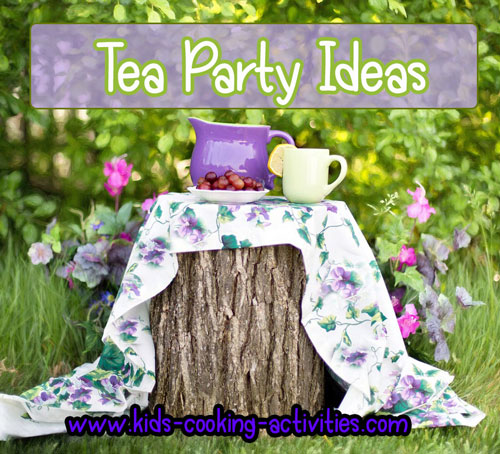 4 Tea Party Ideas
Special Mother Daughter Party
-Use special tea cups and plates. Serve some of our tea party menu ideas below. Write a note or letter to each other sharing how much you appreciate each other. Or gift a
mother/daughter journal.
Elegant Mommy & Me Tea Party
- Come dressed up to a tea party or play dress up with an assortment of dresses, jewelry, shoes, etc. Use our menu ideas and desserts below. Deliver a personal invitation.
Beach Theme
- Create a beach theme with fun drinks with umbrellas. Dress in flip-flops, straw hats, and sunglasses. Prepare some of our menu ideas below and have a tea party on a blanket. Check out the
Luau theme party page
for more ideas.
Teddy Bear Tea Party
- Bring a teddy bear or other stuffed animal to the party. Here are some teddy bear theme ideas.
Tea Party Menu Ideas
Chicken Caesar Salad
3 cups Rotisserie chicken
Shredded or bagged romaine or iceberg lettuce
1/3 cup Shredded Parmesan cheese
1 ½ Cups croutons
2/3 Cup Caesar salad dressing
You can prepare this salad quickly with a rotisserie chicken and serve on small beautiful bowls or plates. Add the lettuce to a salad bowl. Shred chicken and add about 2-3 cups of chicken with the lettuce. Top with cheese and croutons. Add salad dressing right before eating or serve on the side in a pretty bowl.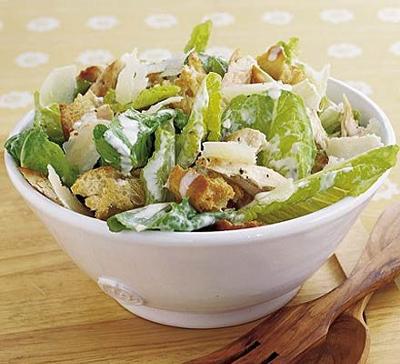 Pita Sandwiches
Prepare a tuna egg salad sandwich by adding a small amount of mayonnaise to one can of drained tuna and 2-3 chopped hard boiled eggs. You can add chopped celery or pickles also. Serve in pita bread and add a small amount of shredded lettuce.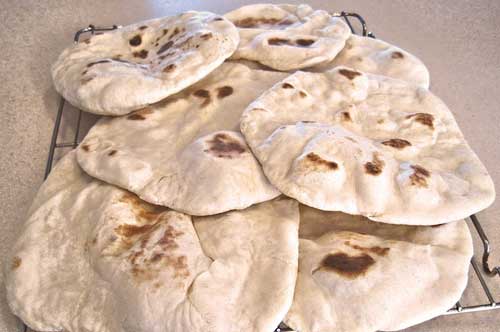 Stuffed Tomatoes
Another idea with tuna fish but you can substitute a crab mixture or chicken salad if desired.
1 large tomato per person
1 can tuna, drained and flaked
4 teaspoon Mayonnaise
1 Tablespoon chopped celery
Make tuna salad. Cut stem off tomato. Scoop out pulp, leaving a ½ inch shell. Spoon tuna mixture into tomato shells. Place on a baking sheet and broil 3-4 in from the heat for 4-5 minutes until heated through.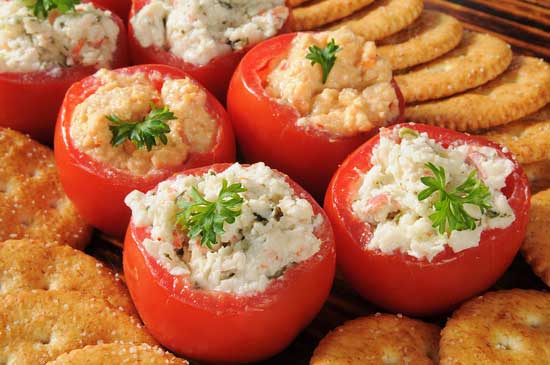 Beef and Pasta Salad
3 Cups pasta cooked and drained
1 Cup Italian salad dressing
1 lb. Beef strips
2 Tablespoons vegetable oil
1 Cup cherry tomatoes, halved
6 oz. provolone cheese, cubed
½ Cup sliced olives
Brown meat in oil. In serving bowl, combine meat, pasta and salad dressing. Let marinade l5 minutes. Add tomatoes, cheese and olives. Serve with grated Parmesan cheese, if desired.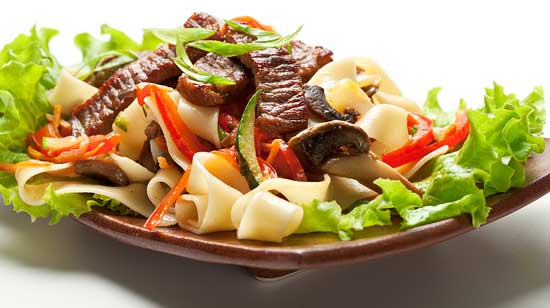 Try adding your favorite fillings for these cucumber roll ups
Tea Party Drinks
Make fresh Lemonade.
Find the recipe here
Pretend Tea
1 small package cherry Jell-O
2 Cups boiling water
4 Cups apple juice
Mix Jell-o and boiling water in a medium bowl. Stir until dissolved. Pour into a pitcher and add apple juice. Stir well. Serve warm.
Homemade Fruit Punch
Large can 46 oz. Red fruit punch
½ can frozen lemonade concentrate, thawed
Bottle white grape juice
Lemon slices
Add fruit punch, lemonade concentrate and white grape juice in a large pitcher. Stir together. Add lemon slices to each glass.
---
Make teaching easier with our activities and recipes compiled in one easy to read format.
---
Have a Mother's Day Homemade Spa
Create your own at home spa
complete with facial masks and foot scrubs!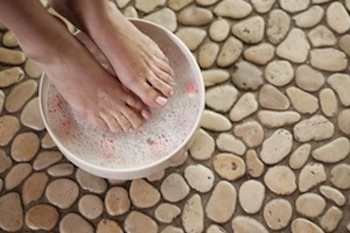 Dessert Mothers Day Recipes
Cookies
Cookies are always a great idea! Here are some of our
favorite cookie recipes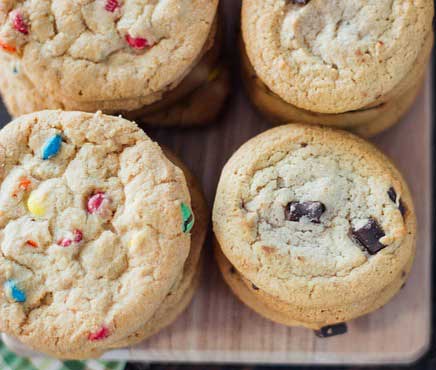 Best Brownies
6 oz. Semisweet chocolate
10 T. butter, cut into chunks
3 eggs
2 teaspoons vanilla
1 ¼ Cups flour
1 ½ Cups sugar
½ teaspoon salt
1 pinch baking powder
Melt butter and chocolate in microwave. Pour into mixing bowl and add remaining ingredients. Grease 13x9 pan and pour mixture into pan. Bake at 350 degrees for 30 minutes until toothpick inserted comes out clean.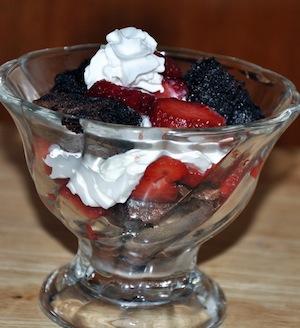 Fruit Parfait Recipes
Some simple Mothers day recipes that are sure to please.
In a tall glass alternate pudding with strawberry slices or other fruit slices. Top with whipped cream.
Cut brownies into bite size pieces and add to bottom of glass. Alternate fruit slices, brownie pieces and top with chocolate syrup or whip cream.
Alternate yogurt, fruit slices, and top with granola or chopped almonds
Top your parfait with crushed cookies, chopped nuts, crushed graham crackers or dry cereal.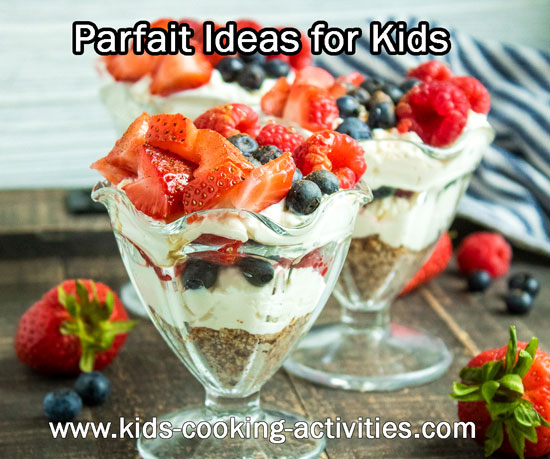 Wishing you a Happy Mother's Day with these mothers day recipes.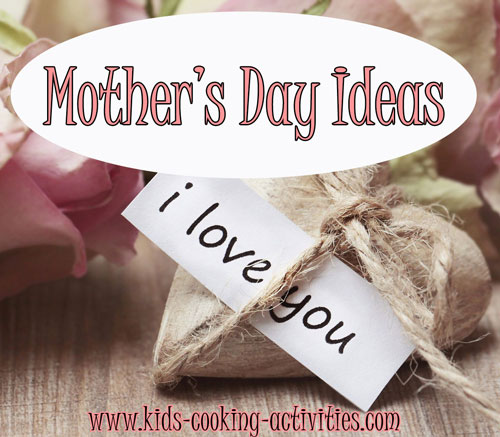 What is your Mother's Favorite recipe?
Submit your favorite kids recipe
Do you have a favorite recipe your kids love to make? Or a recipe your kids ask you to make again and again? Share it with us!
Reader's Submitted Recipes
Click below to see contributions from other visitors to this page...

Fancy Fortune Flowers
* 100 grams Flour, All Purpose * 1/4 teaspoon Salt To Taste * 75 grams Butter, Chilled * 1 whole Egg Yolk, Beaten * 1 whole Egg, …
---
Related Seasonal Recipe Pages:
~
School Lunches
, ~
Apples
, ~
Autumn Activities
, ~
Pumpkins
, ~
Kids Halloween Recipes
, ~
Halloween Recipe Ideas
, ~
Thanksgiving
, ~
Hanukkah Recipes
, ~
Kids Christmas cooking
, ~
Christmas Candy Recipes
, ~
Reindeer
, ~
Make Homemade Chocolates
, ~
Jar Mixes
, ~
Gift Basket Ideas
, ~
Homemade Fudge Recipes
, ~
Homemade Suckers
, ~
Christmas Cookie Recipes
, ~
Gingerbread House Recipes
, ~
Food Gift Ideas
, ~
Dough Ornament Recipes
, ~
Hot Cocoa
, ~
Happy New Year
, ~
Snowman Theme Recipes
, ~
Valentine's Day
, ~
Valentine Dessert Recipes
, ~
St. Patrick's Day
, ~
April Fool's Day Recipes
, ~
Passover Recipes
, ~
Kids Easter Recipes
, ~
Sugar Eggs Recipe
, ~
Resurrection Cookies Recipe
, ~
Italian Easter Bread
, ~
Russian Easter Bread Recipe
, ~
Earth Day
, ~
Cinco de Mayo, May 5
, ~
Mother's Day Recipes
, ~
Father's Day Recipes
, ~
Summer Cooking
, ~
Kid's Campfire Cooking Recipes
, ~
Dutch Oven Cooking for Kids
, ~
4th of July Recipes
, ~
Ice Cream Recipes
, ~
Popsicle Recipes
, ~
Simple Smoothie Recipes
, ~
Picnic Ideas and Recipes
, ~
Easy Grilling Recipes
, ~
Grow your own Garden
---
Follow Kids Cooking Activities