How to Make an Apple Pie and See the World
by Karen Greenfield
(USA)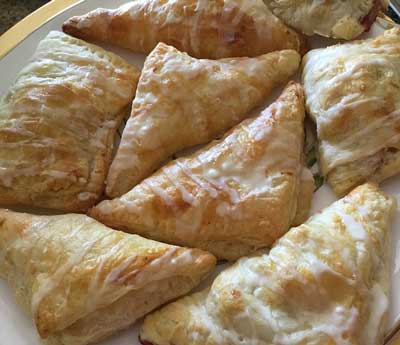 Make this a movie, book and cooking activity.

MOVIE FOR THE DAY
UP!

Cooking Activity
Mini Apple Pie Recipe
Directions:
Give each cook a piece of biscuit dough.
The cooks will flatten their biscuit with their hands or a rolling pin,
like a pancake.
Each kid will scoop a tablespoon of apple pie filling onto their dough.
They will shake the cinnamon sugar over their apple pie filling.
They will wet their finger and run it along the edges of the dough.
Fold the dough over and pinch the edges to seal, like a fortune cookie.
Put the apple pies into the toaster oven at 350 degrees until they are golden brown.
Be careful the apple filling will get hot!!
How to Make an Apple Pie and See the World
By Marjorie Priceman
In this whimsical, geographical shopping journey, a young baker thinks of how to proceed if the market is closed. She directs readers, via various modes of transportation, to gather seminola wheat in Italy, a chicken (for its egg) in France, bark from the kurundu (cinnamon) tree in Sri Lanka, a cow (for butter)
in England, salt water and sugar cane in Jamaica, and apples in Vermont.
Processing the worldly ingredients is quickly handled, a pie is baked, and friends are invited to share. A look around the table reveals children from all of the countries in which the foods have been found.
See the
How to Make an Apple Pie and See the World Book.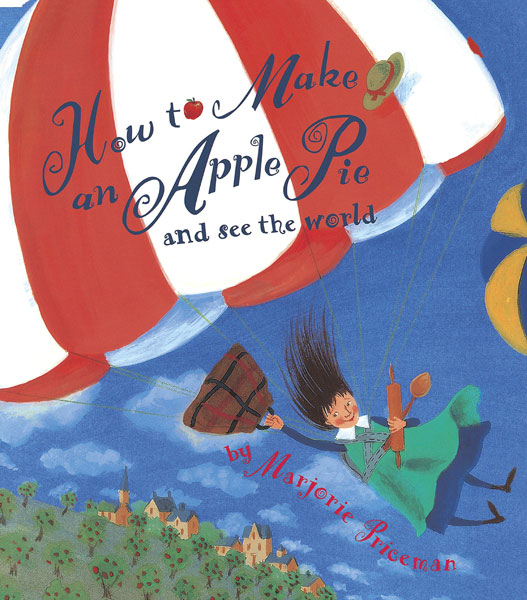 GAME:
Paper Airplanes
Give each camper a piece of paper and help them fold it into an airplane. Use the magic markers to decorate the planes. Have a flying contest and see whose goes the farthest!
Make teaching easier with our activities and recipes compiled in theme sets and books with an easy to read format
~This post may contain affiliate links and I'll earn a small commission if you shop through them. There is no extra cost to you. This is how we help support our family and continue to bring you amazing content. To learn more see the