Waffle Ice Cream Sandwiches

An easy way to make an ice cream sandwich!
Ingredients:
1 qt. vanilla ice cream
4 square waffles, cut into 8 rectangles (or 8 Eggo® Wafflers)
Optional topping ideas:
Directions:
1. Pre-heat oven to 350ºF and arrange the waffles on a large, rimmed baking sheet.
2. Place baking sheet in pre-heated oven and bake for 10-12 minutes, flipping the waffles halfway through. Once waffles are golden brown, remove baking sheet from oven and set aside to cool for several minutes.
3. Add a scoop of ice cream to four of the waffles and spread into an even layer. Top each with one of the remaining toasted waffles to create a "sandwich."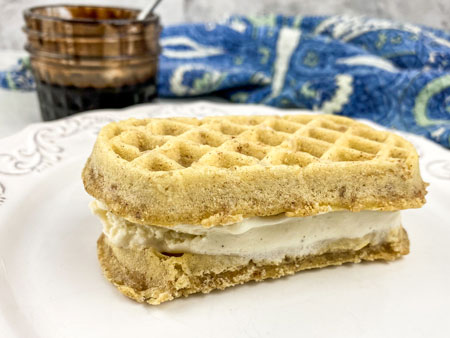 4. Place the ice cream sandwiches back on the baking tray and place in the freeze for 30 minutes to firm up. Remove baking sheet from freezer and top with chocolate sauce, sprinkles, and/or chopped nuts, if desired, right before serving. Enjoy!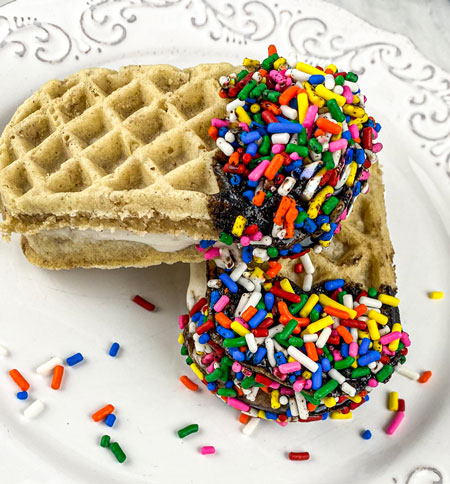 Make teaching easier with our activities and recipes compiled in theme sets and books with an easy to read format
~This post may contain affiliate links and I'll earn a small commission if you shop through them. There is no extra cost to you. This is how we help support our family and continue to bring you amazing content. To learn more see the