How to Make Roast Beef
Learning how to make roast beef is so simple you'll want to have it often. It is easiest prepared in a crock pot and cooked for 6-8 hours but you can also cook it in the oven for one hour depending on the size of your roast. Add cut potatoes, onions, turnips or carrots with your roast and you have dinner ready all in one pot.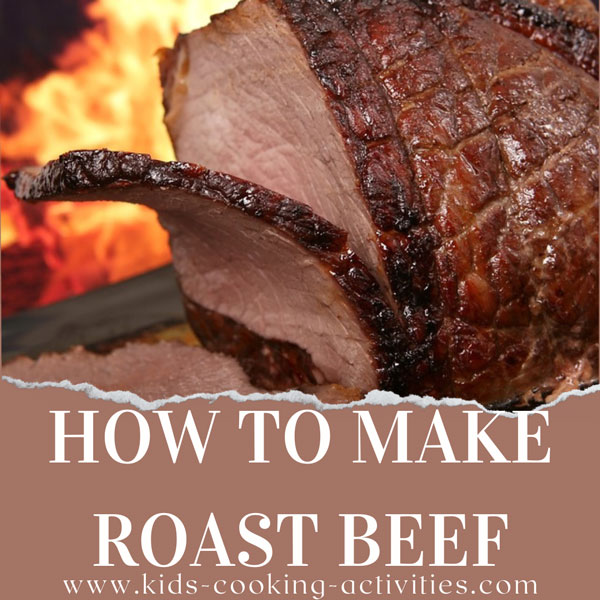 Kids Cooking Activities Teaching Materials
Make teaching easier with our activities and recipes compiled in theme sets and books with an easy to read format
Perfect for teaching!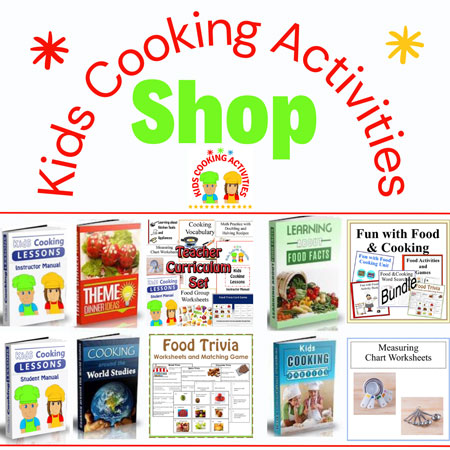 ~This post may contain affiliate links and I'll earn a small commission if you shop through them. There is no extra cost to you. This is how we help support our family and continue to bring you amazing content. To learn more see the
affiliates disclosure here.
~
How to Make Roast Beef in the Crock Pot
beef (or substitute a pork roast)
1-2 onions, chopped
1/2 Cup water
salt and pepper
Place meat, onions and water in crock pot. Season with salt and pepper. Cook 6-8 hours. Drain and set broth aside for later. Let sit for 5-10 minutes then cut or shred.
Cooking Tips

If you are preparing roast beef in the oven, place roast in a large casserole pan and bake for 40 minutes-1 hour depending on how big your roast is. Bake at 350 degrees.

If you are adding vegetables place inside the crock pot and season with salt and pepper also. You can also add vegetables to your roast in the oven. Just place vegetables along the sides of your pan.

You can reserve the broth after your roast beef is done cooking, to make gravy, barbecue sauce recipe below or discard.
What to Do with Roast Beef Leftovers
If you are lucky to have leftovers try some of these ideas:
Roast beef sandwiches
Barbecue beef roast (recipe below)

Tossed in a chef salad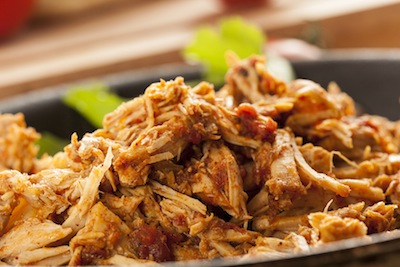 Barbecue Beef Roast
Barbecue Sauce
1/2 Cup meat broth (broth you drained and set aside from above)
1 Cups ketchup
1 teaspoon mustard
1 Tablespoons vinegar
1 1/2 Tablespoons brown sugar
1 1/2 Tablespoons Worcestershire sauce
Salt and pepper to taste
Combine all sauce ingredients in a measuring cup. Stir shredded meat into the sauce and pour back in the crock pot for about 20 minutes or warm in the microwave or oven. Serve shredded meat on buns or rolls. Or serve the sauce on the side with the meat for dipping.
How to Make Roast Beef American Style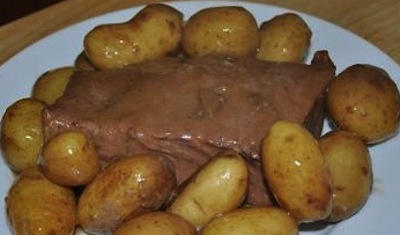 Ingredients:
4 lb. beef roast
1 can cream of mushroom soup
1 pkg dry onion soup mix
1/2 cup water small white or red potatoes, scrubbed
pepper
Directions
In a mixing bowl mix together cream soup, onion soup mix and water. Blend together. Place a small amount of gravy on the bottom of the crock pot. Place the beef roast on top. Arrange small potatoes around roast. Pour rest of soup mixture over the top. Cook on high for 6 hours or low for 8 hours.
Teriyaki Pork Tenderloin
Try substituting a pork roast for beef roast as well
Teriyaki Sauce
1/2 Cup soy sauce
2 Tablespoons Worcestershire sauce
1/2 Cup water
4 teaspoon ginger
2 garlic cloves, minced
Add all ingredients together in a measuring cup and blend together.
In a crockpot add a pork tenderloin or pork roast. Pour teriyaki sauce over the top and cook 6-8 hours on high.
Take meat out of the crock pot and shred or slice meat. Serve.
---
Make teaching easier with our activities and recipes compiled in one easy to read format.
---
Pepperoncini Pot Roast
by Eve (MS gulf coast)
3-4 lb roast...beef or pork
One jar Pepperoncini peppers
Put roast in crock pot, add peppers, juice and all, to pot. Cook for four hours on high or eight hours on low.
This can be served with rice or mashed potatoes. Leftovers make wonderful pulled pork or beef sandwiches. Don't forget to put the peppers on the sandwich.
When I make a pork roast, I will sometimes use the leftovers to place over cooked cabbage. You could probably cook the cabbage right with the roast.
BBQ Beef
by Christine (Ohio U.S.A)

3 pounds of beef- top round roast
1 cup of BBQ sauce
1 apricot jar preserve
1/2 Cup peppers
1 tbs Dijon mustard
2 tsp brown sugar
1 med. Onion sliced
Cook 8 hours on low in the crockpot. Serve on buns if you wish.
Roast Beef in the Crockpot
Do you have a how to make roast beef or pork roast recipe
Submit your favorite kids recipe
Do you have a favorite recipe your kids love to make? Or a recipe your kids ask you to make again and again? Share it with us!
Follow Kids Cooking Activities