Zucchini Fries Recipes
Kids Cooking Activities Teaching Materials
Make teaching easier with our activities and recipes compiled in theme sets and books with an easy to read format
Perfect for teaching!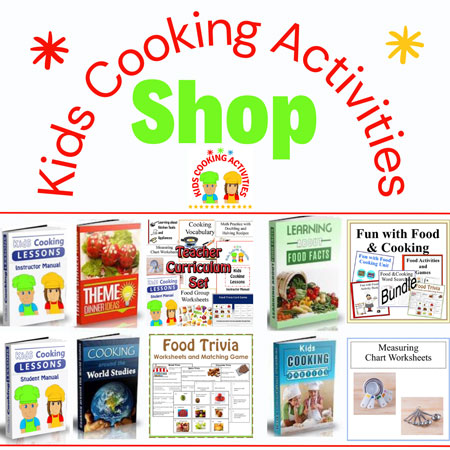 ~This post may contain affiliate links and I'll earn a small commission if you shop through them. There is no extra cost to you. This is how we help support our family and continue to bring you amazing content. To learn more see the
affiliates disclosure here.
~
Breaded Zucchini Fries
by Fatima (Pakistan)
Ingredients
1 medium sized zucchini (sliced into lengthwise)
1/2 cup plain flour
1/4 cup grated mozzarella cheese or Parmesan cheese
1 medium sized beaten egg
Salt to taste
1 Tablespoon milk
1. Combine flour, egg, milk with grated cheese and salt in a mixing bowl.
2. Coat the sliced zucchini with the prepared batter.
3. Heat oil in a wok. Deep fry or shallow fry the coated zucchini on medium-low flame until the fries turn crisp. Serve immediately with your favourite dipping sauce. See the yogurt dipping sauce below.
Zucchini Fries
Ingredients
: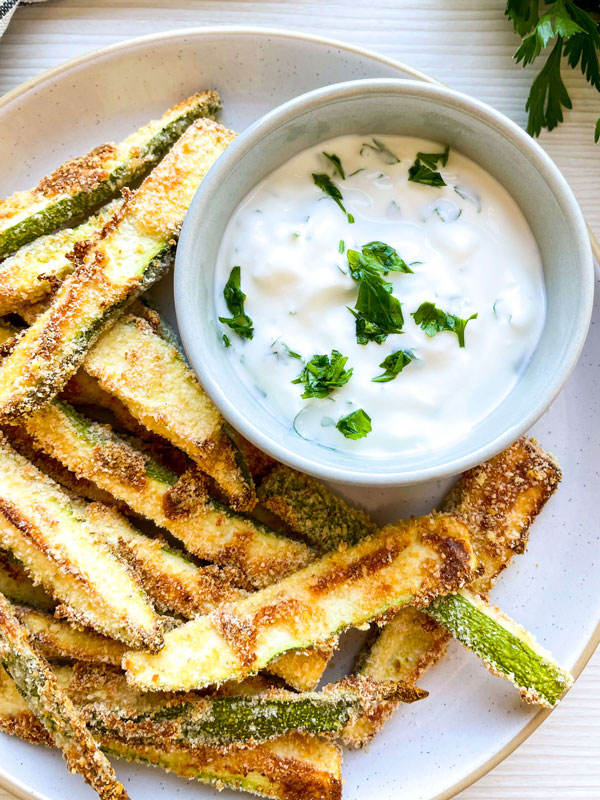 2 medium zucchini, halved and sliced into sticks, excess seeds removed
2 large eggs, beaten
Sea salt and black pepper, to taste
½ c. breadcrumbs
½ c. parmesan cheese, finely shredded
Cooking spray
Yogurt Dipping Sauce:
1 c. Greek yogurt
1 T. lemon juice
½ c. fresh parsley, chopped
½ c. fresh dill, chopped
Sea salt and black pepper, to taste
Directions
1. Preheat the oven to 400°F and line a large, rimmed baking sheet with parchment paper. Set aside.
2. In a shallow dish or pie pan, gently whisk the eggs together. Season with salt and pepper, to taste.
3. In a second shallow dish or pie pan, combine breadcrumbs and parmesan cheese.
4. Dip each zucchini piece into the beaten egg mixture. Allow excess egg to drain off each piece before transferring to the bowl of seasoned breadcrumbs to dredge. Turn to evenly coat each piece of zucchini before transferring to the prepared baking sheet.
5. Arrange zucchini fries on baking sheet. Season with additional salt and black pepper, if desired. Lightly spray with cooking spray.
6. Place in the oven to roast until golden-brown and crisp, 25-30 minutes, flipping halfway through the baking time.
7. In the meantime, whisk Greek yogurt, lemon juice, parsley, and dill in a medium bowl. Season with salt and pepper to taste.
8. Serve the hot zucchini fries alongside the Greek yogurt dipping sauce. Enjoy!
Zucchini Pizza Bites
Try this fun recipe with zucchini too.
Follow Kids Cooking Activities