Blueberries for Sal Cook with Books Activity
by Lydia Kuehner
(Northwest Ohio)
Allergy Free Blueberry Crisp
Ingredients: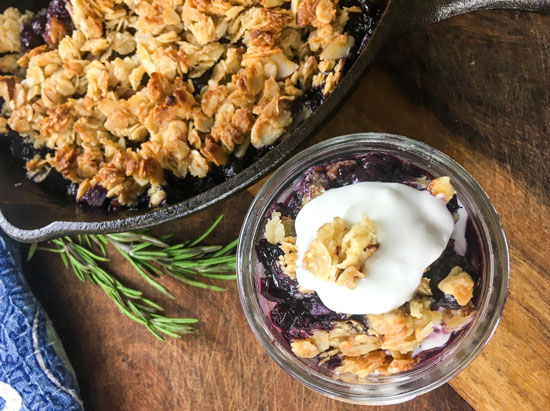 4 cups of blueberries
5 TBS of organic sugar crystals Or white sugar
1/2 cup brown rice flour
3/4 cup natural pecans (use the food processor to make very fine)
2/3 cup cane sugar
1/3 cup coconut oil (not melted)
1. Preheat oven to 400 degrees.
2. Clean and sort your blueberries and put in a 9 inch pie dish.
3. Sprinkle the blueberries with the 5 TBS of sugar crystals.
4. In a mixing bowl, mix the brown rice flour, pecans, cane sugar and coconut oil. Crumble this mixture together using a fork.
5. Put mixture on top of berries smoothing it.
6. Bake in oven at 400 degrees for roughly 20 minutes, until the mixture is a golden brown color.
Serve warm or cold. This is good with ice cream or for breakfast!!
***You can substitute different berries in this. We have done 2 cups of sliced strawberries and 2 cups of blueberries and it is also very good.
*****It is gluten free, dairy free, soy free, corn free, egg free. We have to have a very allergen friendly household. ****
Try this
blueberry crisp recipe!

Make teaching easier with our activities and recipes compiled in theme sets and books with an easy to read format
~This post may contain affiliate links and I'll earn a small commission if you shop through them. There is no extra cost to you. This is how we help support our family and continue to bring you amazing content. To learn more see the