Chocolate Bark Recipes
These chocolate bark recipes are an easy idea for kids to make candy. Using a few simple ingredients like chocolate chips or melts and toppings, you'll be able to create a impressive looking dessert to give as gifts or treat yourself.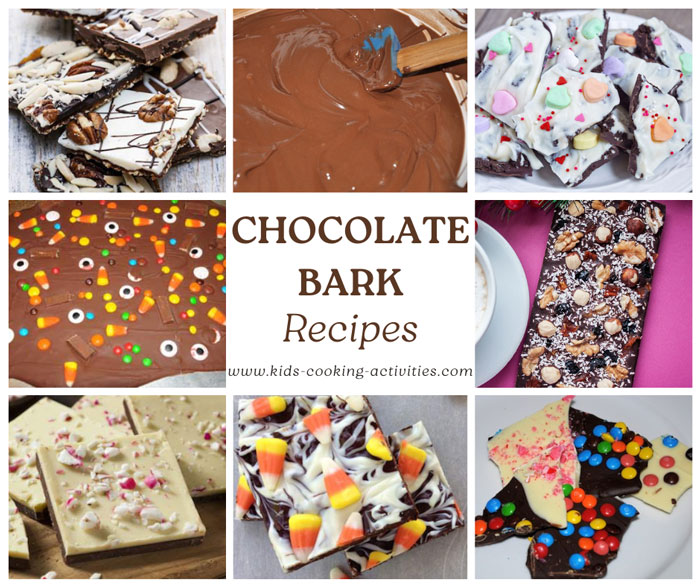 Kids Cooking Activities Teaching Materials
Make teaching easier with our activities and recipes compiled in theme sets and books with an easy to read format
Perfect for teaching!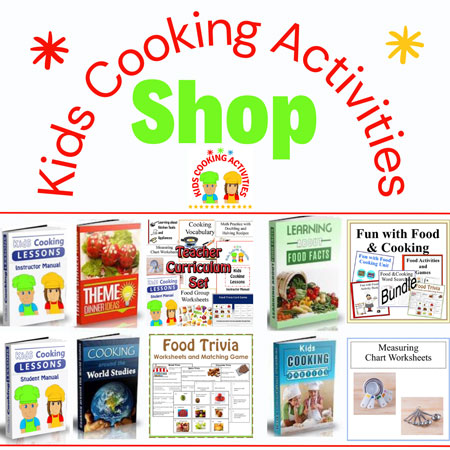 ~This post may contain affiliate links and I'll earn a small commission if you shop through them. There is no extra cost to you. This is how we help support our family and continue to bring you amazing content. To learn more see the
affiliates disclosure here.
~
Holiday or Christmas Bark
by Lisa (USA)
Holiday Bark Ingredients:
white, milk or dark chocolate chips
candy canes or other mini candies
Unwrap candy canes and place in ziplock bag.
Then using a rolling pin or a crab mallet, crush the candy canes into small pieces
Melt candy chips in a microwaveable bowl.
Pour melted candy chips onto cookie sheet and spread with a spatula.
Sprinkle candy cane pieces over the melted candy quickly, before it hardens.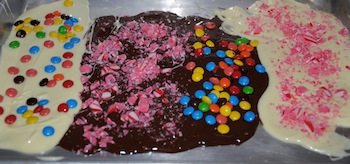 If you have several kinds of bark you'd like to try, go ahead and layer them in a pan.
Once you break up the pieces you'll have a nice variety.
Let cool (may need to be refrigerated). When cooled break into bite size pieces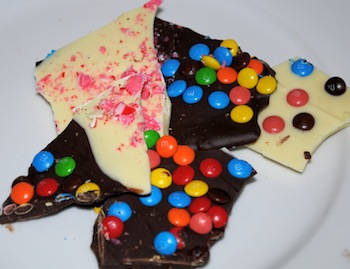 Chocolate Peppermint Bark
A popular combination is adding crushed peppermint candies or candy canes onto your melted chocolate.
In this example you can start by pouring milk or dark chocolate in a cookie sheet and letting it set until hardens. Then layer melted white chocolate on the top. Sprinkle with crushed peppermint candies while chocolate is still wet. Allow to set.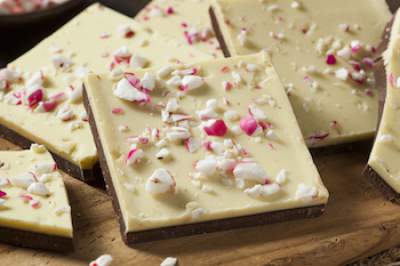 Halloween Bark Recipes
Easily change up the holidays by adding different candies for the season. Candy corn topping works great for Halloween bark. To make this example, start with a base of chocolate and let set. Drizzle melted white chocolate over the top and press candy corn on top. Let set.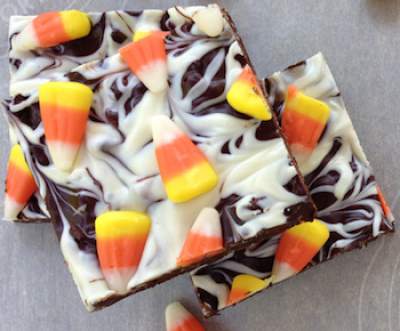 Add seasonal candy eyes and other fun candies for this chocolate bark.
For a Halloween Frankenstein theme, add
candy eyes
to melted green candy melts while wet. Add bones and other details like drizzled chocolate. Then allow to set. Break into pieces.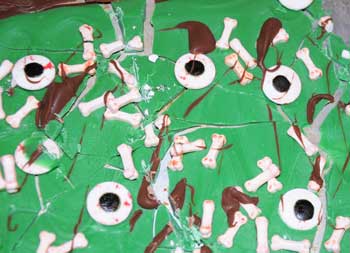 Printable Chocolate Trivia Worksheet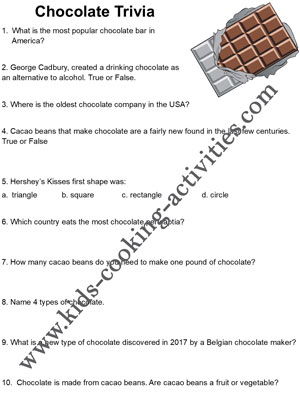 Nut Bark
Another yummy bark recipe is to use chopped nuts as a topping. The mixture of chocolate and nuts are a popular candy combination.
For this example you can sprinkle chopped nuts on the bottom of your cookie sheet. Then pour melted chocolate on the top. Drizzle with white or dark chocolate and press in nuts. Let set.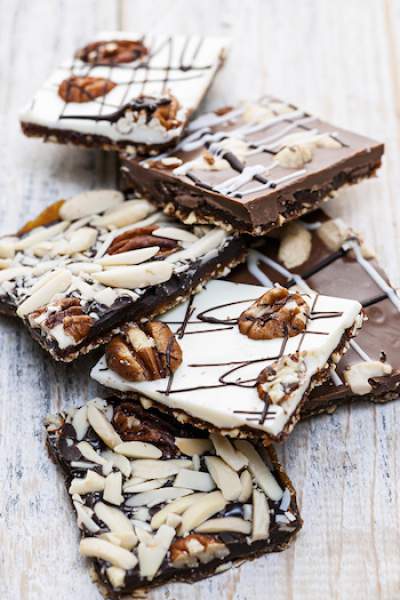 Valentine Bark
Add chopped oreos, heart candies and/or sprinkles while the chocolate is still wet.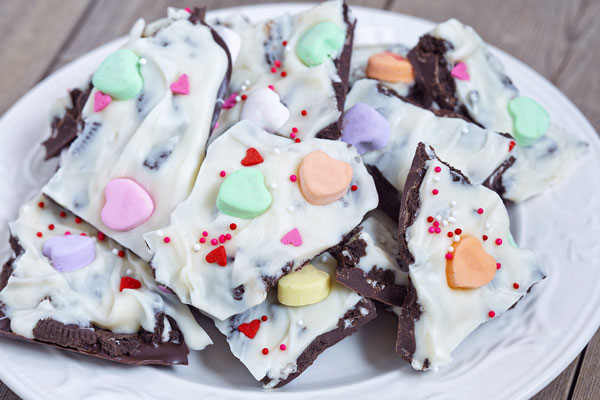 Cereal Bark
Add dry cereal mixes to your bark and let set. See more
fun cereal recipes.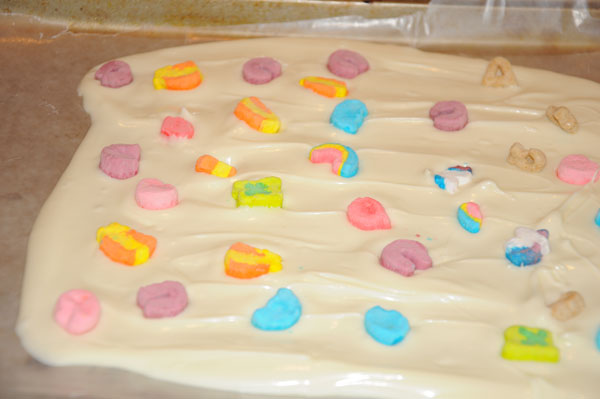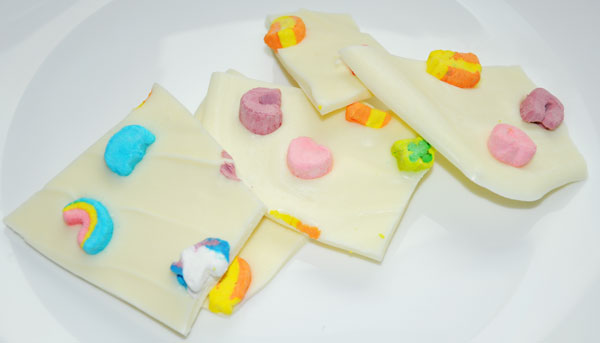 Easy Candy Bark Video
What is your favorite bark recipe combo?
Submit your favorite kids recipe
Do you have a favorite recipe your kids love to make? Or a recipe your kids ask you to make again and again? Share it with us!
Follow Kids Cooking Activities