Fun Cereal Recipes
Use your boxes of dry cereal beyond breakfast with these fun cereal recipes for desserts and snacks.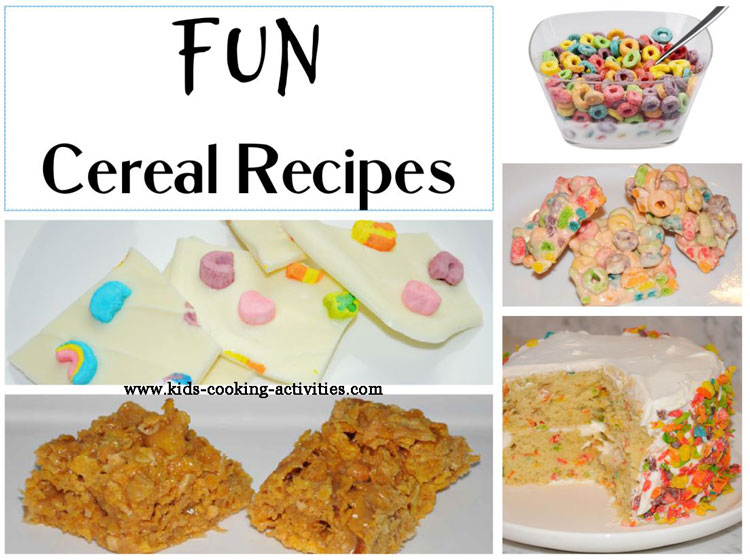 Kids Cooking Activities Teaching Materials
Make teaching easier with our activities and recipes compiled in theme sets and books with an easy to read format
Perfect for teaching!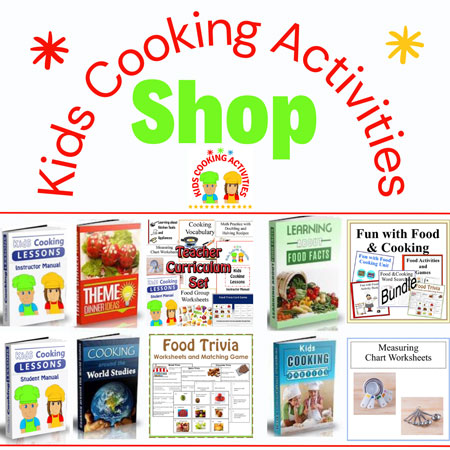 ~This post may contain affiliate links and I'll earn a small commission if you shop through them. There is no extra cost to you. This is how we help support our family and continue to bring you amazing content. To learn more see the
affiliates disclosure here.
~
Fun Recipes Using Cereal
Fruity Pebbles Confetti Cake
Using a white cake mix or your own homemade white cake recipe, prepare batter. Stir in 1 Cup fruity pebbles or other colorful rice krispies cereal into batter. Prepare cake pans and pour batter into pans. Bake in a preheated oven until toothpick inserted in middle of the cake comes out clean. Allow to cool. Frost cakes into layers and press fruity pebbles into sides of frosting.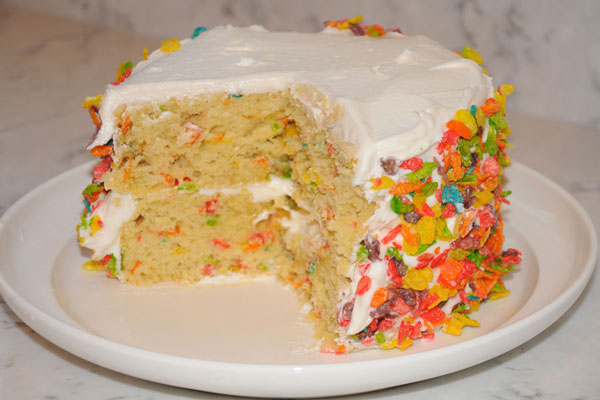 Cereal Treat Bars
Use a rice krispies cereal treats recipe and replace Rice Krispies with Fruit Loops, Fruity Pebbles or Lucky Charms cereal.
Ingredients:
Directions:
Place the marshmallows and butter into a large saucepan. Place the pan over medium low heat and stirring continuously. Cook the mixture for 5 minutes or until completely melted. Remove the pan from the heat and fold in the cereal until well coated. Grease a 13 X 9 inch baking pan. Press the cereal mixture evenly into the pan.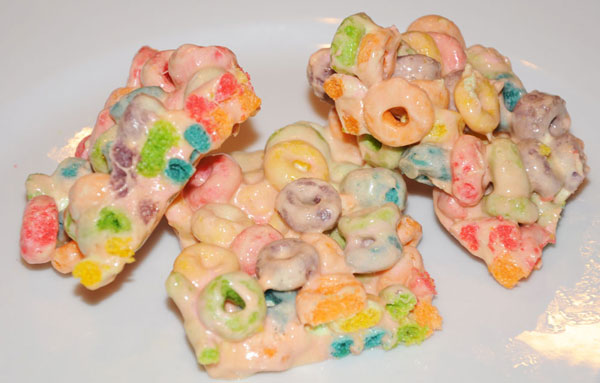 Cereal Trail Mix
Add dry cereal to your
favorite trail mix.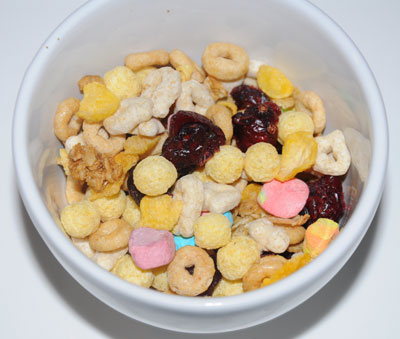 Homemade Granola Bars
Make
homemade granola bars
with cereal or muesli.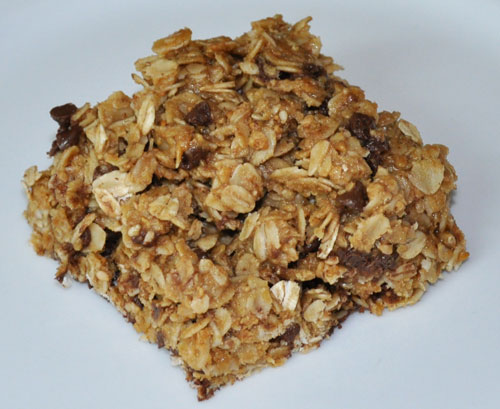 Cereal Snack Mix
Cereal Chex Snack mix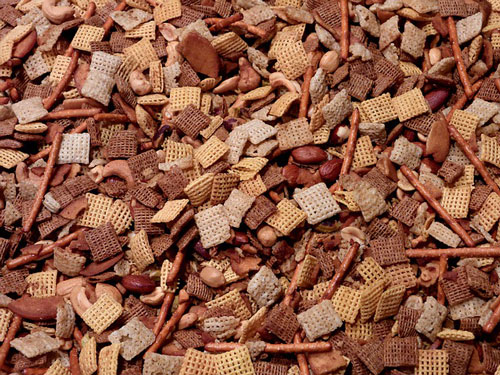 Banana Balls
Banana balls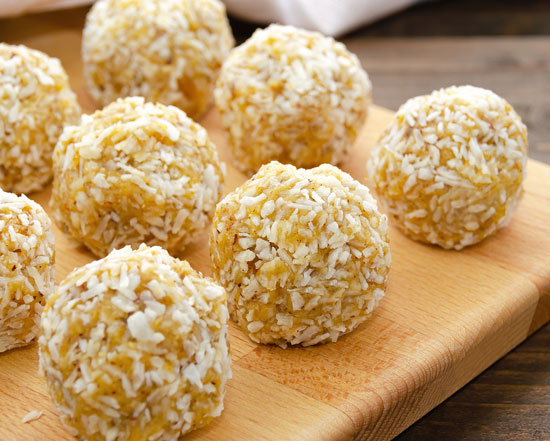 Banana Roll Ups
Using the
Banana pops recipe
, roll in crushed cereal.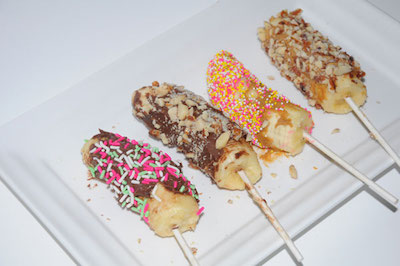 Parfait
Top a yogurt
parfait recipe
with your favorite cereal.
Smoothie Bowls
Similar to parfaits but layered in a bowl are these
Smoothie bowl recipes
. Top with your favorite cereal.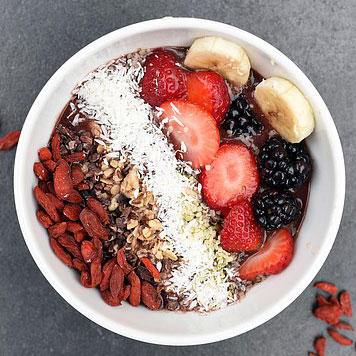 Cornflakes Bars
Ingredients:
1 Cup white corn syrup
1 Cup sugar
1 Cup peanut butter
8 Cups Corn Flakes
Directions:
Spray a 13x9 baking dish with cooking spray. In a large mixing bowl add corn flakes and set aside. In a saucepan, Combine sugar and corn syrup. Heat to a boil, stiring until well dissolved. Remove from heat and add peanut butter. Stir until peanut butter melts. Pour mixture over corn flakes. Stir together until corn flakes are completely covered. Spread into baking dish. Let set.
Using this same recipe you can create
cereal wreaths
for Christmas or other holidays.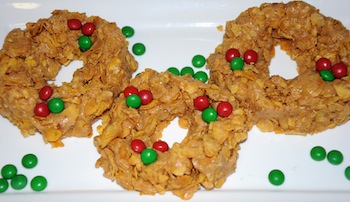 Muddy Buddy Mix
This yummy recipe using chex cereal is often called
Puppy Chow or Muddy Buddy

Doughnut Toppings
Use cereal to top your frosted doughnuts. See this recipe for
making homemade doughnuts.

Breaded Chicken
Use chopped cereal to bread your chicken in this
Non fried chicken recipe

Edible Bracelet Activity
For a fun activity, try creating these
Fruit loop bracelets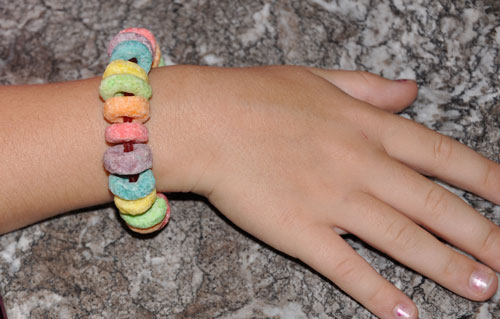 Chocolate Truffles
Rice krispies truffles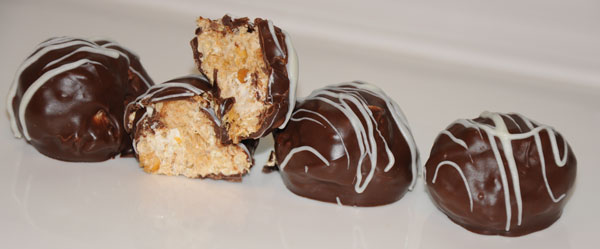 Lucky Charms Bark
Using melted chocolate top with lucky charms or other cereals. Let set and break into pieces. See how to make
chocolate bark recipes.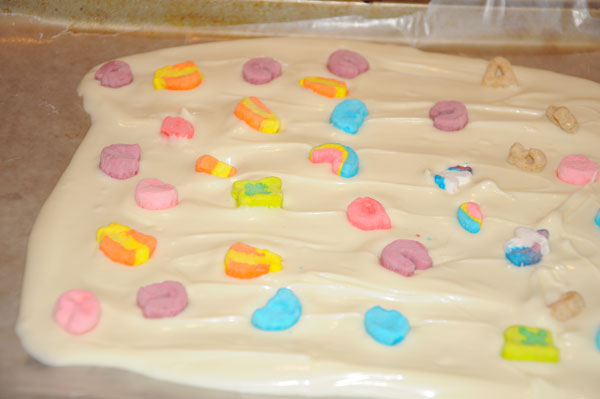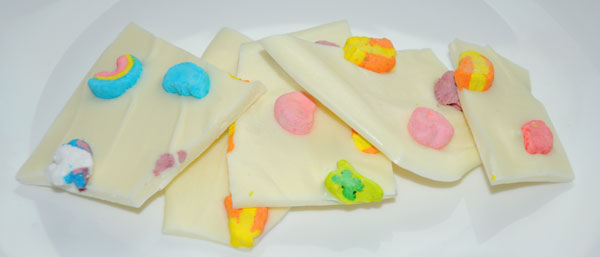 More Fun Cereal Recipe Ideas
Try these ideas for using your dry cereal.
Follow Kids Cooking Activities