Homemade Baked Macaroni Cheese
Try any of these homemade baked macaroni cheese dishes for a healthier and creamier version then a boxed kind.
Kids Cooking Activities Teaching Materials
Make teaching easier with our activities and recipes compiled in theme sets and books with an easy to read format
Perfect for teaching!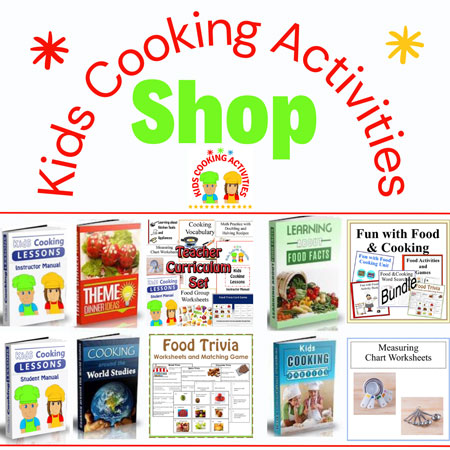 ~This post may contain affiliate links and I'll earn a small commission if you shop through them. There is no extra cost to you. This is how we help support our family and continue to bring you amazing content. To learn more see the
affiliates disclosure here.
~
Baked Macaroni and Cheese
12 oz. Pasta or macaroni
3 Tablespoons butter
3 Tablespoons flour
1 ½ teaspoon mustard
¼ teaspoon salt
2 Cups Evaporated milk
¾ teaspoon Tabasco sauce
2 Cup Cheddar cheese, shredded
1 Cup Gouda cheese shredded
¾ Cup Parmesan cheese
Cook pasta. Meanwhile, melt butter in saucepan. Stir in flour, mustard and salt. Cook, whisking constantly. Mixture will thicken. Whisk in milk and Tabasco until mixture is smooth.
Cook, until slightly thickened. Stir in cheddar, Gouda and Parmesan cheese until smooth and melted.
When pasta is done cooking, drain and pour noodles in a baking dish. Pour cheese sauce over the noodles and stir until coated.
Sprinkle the top with bread crumbs and bake 15-20 minutes. Serve immediately.
**Kids will receive a great amount of calcium in this homemade version.
---
Make teaching easier with our activities and recipes compiled in one easy to read format.
---
Crockpot Macaroni and Cheese Recipe
Ingredients:
8 oz. cooked macaroni noodles
16 oz or 4 Cups shredded Mexican style and/or sharp cheddar cheese combination
4 cups evaporated milk
1 teaspoon Worcestershire sauce
3-4 dashes of hot sauce
pinch of salt
pepper to taste
Directions:
Spray crock pot liner with cooking spray. Add cooked noodles into crock pot. Measure milk into a large measuring cup, sprinkle in Worcestershire sauce, hot sauce, salt and pepper and stir to combine. Pour over noodles. Stir in cheese. Cook on low 4-5 hours or on high 2-3 hours.
Beef Mac and Cheese
Try this
Beefy Mac and Cheese Recipe
3 Ingredient Homemade Baked Macaroni Cheese
by Jeri Fantuzzo (Ashland, Kentucky)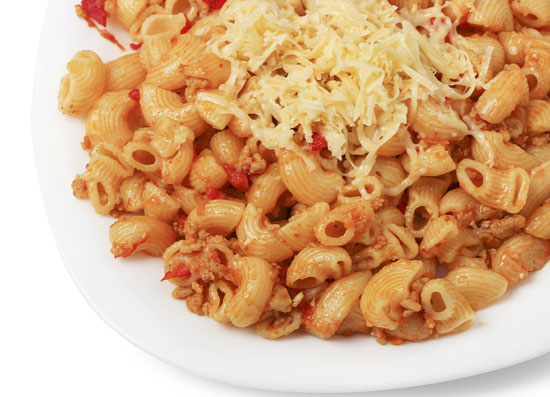 Little Campers Cooking Class- 3 ingredients
Yummy recipe!
Ingredients:
8 oz. Macaroni elbows
8 oz. Longhorn* style Colby cheese cubed
24 oz. can Tomato juice
Directions:
Cook Macaroni and drain. Add tomato juice and cheese. Bake at 350 Degrees or until it's not soupy. About 45 minutes to an hour. Very nutrition and comforting. Note: *Longhorn is a type of mild cheddar cheese.
Paula Deen Macaroni and Cheese
Submit your favorite kids recipe
Do you have a favorite recipe your kids love to make? Or a recipe your kids ask you to make again and again? Share it with us!
Follow Kids Cooking Activities