How to Make Sauces
Once you learn how to make sauces you can dress up casseroles, use them to top your pasta and even stir them into vegetables. There are several different types of sauces we will cover on this online cooking lesson such as cream sauces, alfredo sauces, tomato sauces and teach you what the 5 mother sauces are.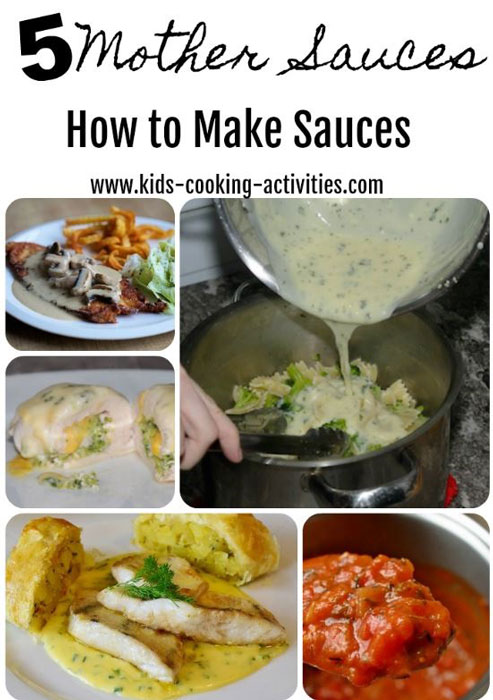 Kids Cooking Activities Teaching Materials
Make teaching easier with our activities and recipes compiled in theme sets and books with an easy to read format
Perfect for teaching!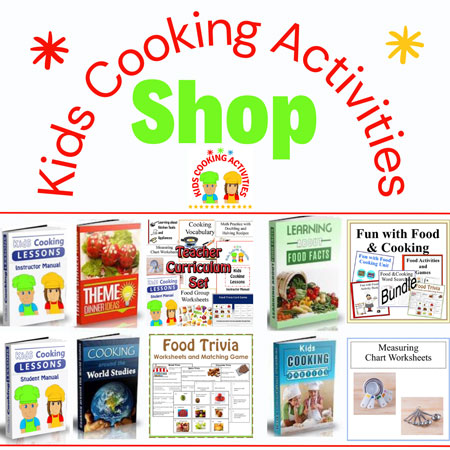 ~This post may contain affiliate links and I'll earn a small commission if you shop through them. There is no extra cost to you. This is how we help support our family and continue to bring you amazing content. To learn more see the
affiliates disclosure here.
~
5 Mother Sauces
The 5 mother sauces originated from Antonin Careme who categorized four main sauces being Bechamel, Veloute, Brown and Tomato. In the 19th century, Chef Auguste Escoffier added Hollandaise. There are a few variations and different ingredients used in different recipes but all recipes derive from one of these 5 basic sauces.
Bechamel Sauce
Bechamel
is a white sauce made from a roux. A roux is a combo of flour and usually butter or oil. You simmer the combination and add in milk. Milk thickens with the roux. You add your seasonings and it becomes a delicious sauce.
A mornay sauce comes from bechamel. Mornay is when you add cheese to the bechamel and is what you would find in a
homemade macaroni and cheese
. Try these recipes to learn
how to make bechamel.
What to do with a White Sauce:
Try Alfredo or white sauce on pizza in place of tomato sauce.
Stir homemade sauce in cooked mixed vegetables.
Add sauce to any shape pasta noodles.

Use sauce for dipping chicken strips.
Substitute Alfredo with tomato sauce in lasagna.
Veloute Sauce
Veloute
is also known as the blond sauce. It is similar to the Bechamel sauce except instead of adding milk to your roux you add
stock.
You can add cream to thicken the sauce.
Broccoli, stuffed chicken with Veloute
Tomato Sauce
This famous red sauce is one of the more popular Mother sauces. This type is based from tomatoes with added seasonings, flavors and liquid. Learn
how to make tomato sauce
with these recipes.
How to make spaghetti sauce
How to make tomato sauce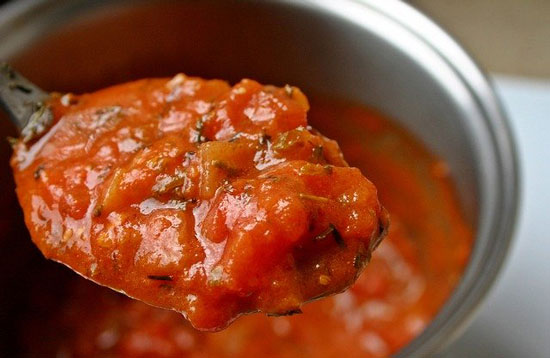 ---
Make teaching easier with our activities and recipes compiled in one easy to read format.
---
Espagnole

This
brown or demi-glace sauce
is traditionally made from beef stock and sometimes, tomato paste. It is usually always served with meat. You make brown sauce by adding beef stock to your roux. It is different then cooking roux in a Bechamel in that it is cooked for a long period of time. It also becomes brown in color and resembles what we would call a gravy.
This is not a typical brown sauce but is a quick version,
Beef Stroganoff recipe.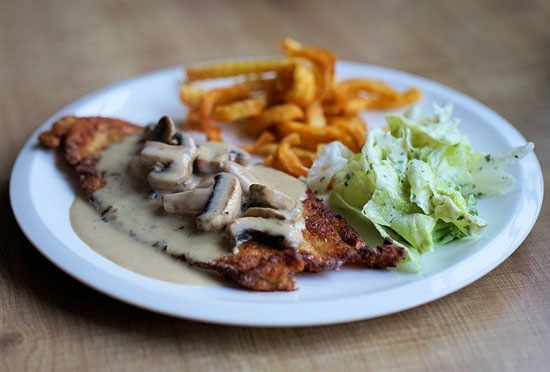 Hollandaise Sauce
Hollandaise
is made from butter and egg yolks. Dishes you'll find this sauce in are Eggs Benedict, over vegetables meat or fish. It is a clear or yellowish sauce.
2 Tablespoons butter
1 teaspoon flour
2 egg yolks
1/4 teaspoon mustard
1/4 cup cream, milk or evaporated milk
pinch salt
1 1/2 Tablespoons lemon juice
In a saucepan, melt butter and add flour. Blend together making a roux. Slowly whisk in milk until smooth. Take off heat and allow to cool 3-5 minutes. Add egg yolks and mustard. Stir until well blended and eggs have warmed in the heat of the warm sauce. Blend in the lemon juice and salt. Serve.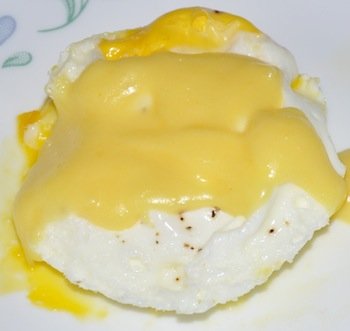 Learn how to make
homemade sauces
such as barbecue sauce, teriyaki sauce, peanut sauce and more homemade sauce recipes.
Share a recipe
Submit your favorite kids recipe
Do you have a favorite recipe your kids love to make? Or a recipe your kids ask you to make again and again? Share it with us!
---
Related Basic Cooking Lesson Pages:
~
Basic Cooking Lessons
, ~
Stock and soups
, ~
5 mother sauces
, ~
Yeast and baking breads
, ~
Herbs and spices
, ~
Vegetables
, ~
Dry beans
, ~
Grains
, ~
Eggs
, ~
Different cooking methods
, ~
Growing an herb garden
,
How to Cook Q&A
---
Follow Kids Cooking Activities