How to Make Frozen Yogurt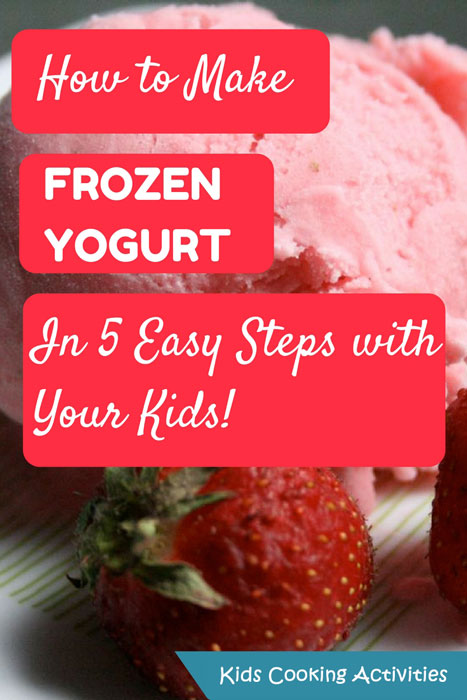 Learning how to make frozen yogurt is becoming more and more popular as people search to find a healthier alternative to ice cream and at the same time want to satisfy their sweet tooth.  Also, frozen yogurt is much better for kids to munch on during the hot days of summer.

Making frozen yogurt is such an easy thing to do and it's one of my favorite to do items during the summertime.  I will make frozen yogurt pops for my kids and they love sitting out in the back yard under the shade of the tree licking their pops.  Usually they end up in a big mess with yogurt dripping off their faces but they are pretty cute eating their treats!

So, this post is going to help you get to making frozen yogurt and you can also have your kids make it on their own using the yogurt from the stores.

Supplies for Your Frozen Yogurt
Supplies you're going to need:
Frozen fruit – you're going to need 4 cups of blueberries, strawberries, mixed berries, raspberries, frozen pineapple… whatever frozen fruit you'd like to use you can.  You can also buy fresh fruit and just freeze it before making the frozen yogurt
Honey – this will add a little bit of sweetness to your yogurt.
Yogurt – whatever flavor you favor that's the one you're going to want to use!  Greek is definitely the healthier option but you can use any that you want.
Lemon Juice
Popsicle Holder – they make mini popsicle holders which I find much more manageable for younger kids (so, just a little tip if you have younger kids).  Or you can use mini plastic cups and popsicle sticks for your molds
How to Make Frozen Yogurt in 5 Easy Steps
So, let's make this project really simple because kids don't want anything that takes a long time to do, parents don't want a big mess in their kitchen and everyone wants to eat something sweet and cold now!
First you need a recipe that tells you how to make frozen yogurt:
4 cups frozen fruit (your choice)
5 TBS Honey
½ cup Plain Yogurt (Greek should work)
1 TBS lemon juice 
Now let's map it out into 5 easy step for you:
Add the Frozen Fruit to the Blender along with the honey, yogurt, and lemon juice.
Blend the ingredients together. 
Pour the mixture into the popsicle molds
Put in the freezer for about 1 ½ hours.
To remove from the molds, soften the popsicles by running them under water.  They should come out pretty easily after this.
Super Simple Frozen Yogurt for Kids
An Easier Method to Making Frozen Yogurt
Now, what if you don't have frozen fruit or plain yogurt well, you can still make an easier version of frozen yogurt if you have just regular yogurt. 
 Buy some small (very small) plastic disposable cups + popsicle sticks.
Taking a large yogurt container, pour some yogurt into a set amount of disposable cups. 
Once the yogurt is in the cups, place the cups in the freezer for about 30 minutes. 
Remove from the freezer and stick some popsicle sticks into each cup.  Then put the yogurt back into the freezer for about 3-4 hours.  
Making frozen yogurt couldn't be easier or simpler than that and kids love it just as much because they get their own personal yogurt pops!
Here are some similar recipes to try now:
Make Yogurt Bites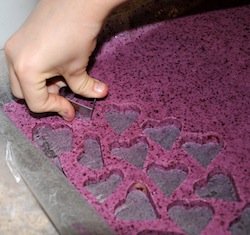 Frozen Yogurt Bites

Make teaching easier with our activities and recipes compiled in theme sets and books with an easy to read format
~This post may contain affiliate links and I'll earn a small commission if you shop through them. There is no extra cost to you. This is how we help support our family and continue to bring you amazing content. To learn more see the