Kids Healthy Snacks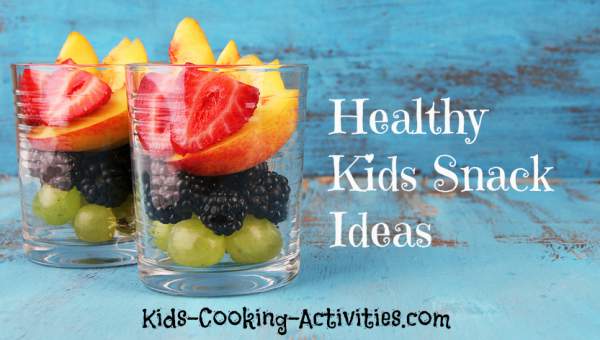 Kids snacks don't have to be boring. Providing a variety of options kids can choose from is a great start. Regardless of how old your kids are, they are going to eat and need 2-3 snacks a day so make them healthy choices.
Keeping a snack list on the fridge or having a special spot in the kitchen for kids healthy snacks is another step to healthier eating. By doing this it will be easier for kids to grab something when they want or need it. Purge your kitchen of the unhealthy snacks such as chips, cookies or soda so these poor choices won't even be a temptation.
Kids Cooking Activities Teaching Materials
Make teaching easier with our activities and recipes compiled in theme sets and books with an easy to read format
Perfect for teaching!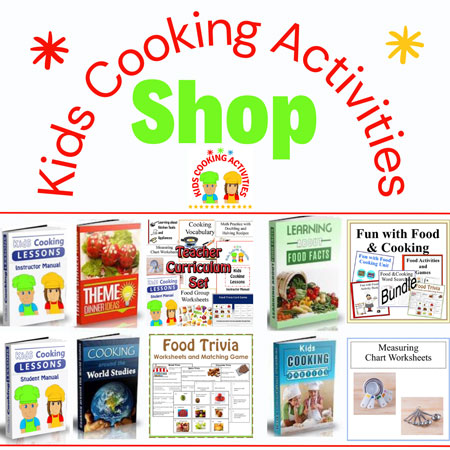 ~This post may contain affiliate links and I'll earn a small commission if you shop through them. There is no extra cost to you. This is how we help support our family and continue to bring you amazing content. To learn more see the
affiliates disclosure here.
~
Kids Healthy Snacks and Ideas
The best snacking tips for kids are those that include recipes for healthy snacks but also suggest ways in which to encourage kids to eat these healthy snacks. It doesn't take a rocket scientist to know which snack a kid will grab after school if he opens the cupboard and finds an apple and a bag of sour cream and onion flavored potato chips. However, kids can be easily fooled when they are craving a snack and recipes are plentiful which artfully hide healthy things in foods that don't appear healthy on the outside.
Some Kids Healthy Snacks and Ideas Include:
Baking muffins, cookies and cakes using applesauce in place of fat-laden ingredients (butter, oil)
Use oats, nuts, whole wheat flour and dried fruit in bread desserts (they'll never know)
Substitute low fat frozen yogurt or skim-milk pudding for ice cream bars
Cut angel food cake into cubes to be dipped into fruity yogurt
Make your own trail mix snack using 1/4 cup of whole-grain cereal; 1/4 cup of raisin; two tablespoons of sunflower seeds and two tablespoon of chopped almonds
Use milk to make instant oatmeal, stir in one teaspoon cocoa powder, top with strawberries or raspberries
Mini-pizzas made from one tube of refrigerator biscuits, canned pizza sauce and shredded cheese
Peanut butter and jelly mini-sandwiches on multigrain waffles, cut into fours
Inventing successful snacking for kids can involve a little psychology as well. For smaller children who tend to be pickier about their snacks, offer them another utensil to use instead of the standard spoon or fork. Let them use toothpicks, tweezers, pretzel sticks or chopsticks to pick up food like cheese cubes, small deviled eggs or fruit wedges. Make a game out of who can get the food into their mouth without dropping it first.
Check out our
list of kids healthy snacks here,
print it off (we've included a printable list) and keep it in your kitchen for a quick grocery list or ideas for school lunches or on the go kids healthy snacks.
Snacks For Kids Video
25 Healthy Snack Ideas For Kids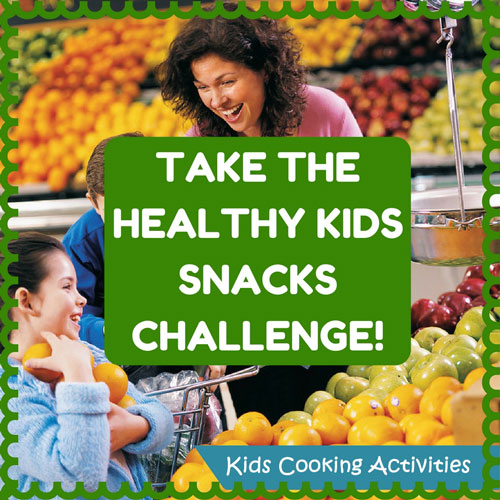 Natural Nut Clusters
These little nut clusters are full of nutrition and great taste. Available at most stores, and in different nut assortments, nut clusters are naturally made and limit the amount of preservatives needed in the bag. With just the right amount of natural sugars and different nuts, a handful of these snacks will leave you satisfied.


Yogurt Raisins
A favorite of grownups and kids alike, yogurt covered raisins hold a host of benefits. The sweet and salty flavors mesh well together and provide a range of antioxidants. Great to grab and go, yogurt covered raisins can provide a healthy snack for anyone with a sweet tooth.


Trail Mix
Trail mix is a great source of protein as well as providing your fruit servings for the day. Grabbing a small bag of trail mix will give you the fiber needed to fill your stomach and keep you satisfied between meals. Choose varieties that are heavy on the nut, whole grain, and dried fruit, and light on the chocolate. See these trail mix recipes.


Protein Smoothie
Perfect for the morning rush, protein smoothies are easy to make and quite versatile. Adding different fruit to the mix can change your drink from a strawberry banana bliss to a peanut butter banana dream. You can buy protein powder to boost the nutrition.


Dried Fruit
Drying fruit is different than cooking it. When fruit is dried, the nutrients remain intact because it is not heated over 170 degrees. Fruit has plenty of antioxidant properties and amino acids, and when dried, the best parts remain. While you wouldn't want to overload on dried fruit because of the natural sugars that run rampant, a few servings of dried fruit is a healthy way to tide you over until dinner.


Bean and Cheese Burrito
While there are plenty of different bean and cheese burritos on the market, all of them are pretty much the same. You can find organic, all natural burritos, but most are fairly healthy; just read the labels. Of course, you can easily wrap up a stash at home and keep them in the freezer for quick snacks, lunches, or dinners.


Soups
It is amazing how satisfying soup can be. When choosing a soup to take along, choose the low sodium and low fat varieties. It is also important to stick with clear broths or stocks to cut down on the additives which are needed to keep the milky sauces from expiring.
With the reduction in fat, salts, and additives, you will be able to enjoy a great bowl of soup without sacrificing health. Make your own soup simply at home by mixing a can of broth with some vegetables, rice, or pasta. Store in single serving containers in the freezer and you can have a healthy cup of soup in minutes. Soup recipes here.


Veggies and Dip
You can enjoy veggies with lots of yummy dip without sacrificing your good, healthy eating habits. Substituting hummus, baba ganoush or yogurt for the traditional ranch or blue cheese dressing, you will be able to enjoy your favorite veggies without all of the guilt. Try any of these dip recipes.


Food Bars
There are a plethora of food bars to choose from. Many of them are extremely health-conscious and can be a healthy snack.


Oatmeal
Oatmeal is a fantastic snack. Not the instant kind, filled with sugar and artificial flavoring, but the actual kind you make on the stove. Sure, not often considered a convenience food, but when you think about the eight minutes it takes to make instant oatmeal and let it cool and then look at the nine minutes it takes to make regular oatmeal, you can decide the convenience for yourself. You may also just like to nibble on raw oatmeal, or toast it quickly and turn it into a quick granola feast. Here is an Oatmeal Recipe.


Raisins
There is a little bit of sunshine in every box. Raisins are a great snack for kids. They are ultra-portable and packed with vitamins and nutrients. It doesn't get much more convenient than grabbing a little box of raisins on the way out the door.


String Cheese
Prepackaged cheese is one of the best convenience foods around. String cheese is made with skim milk so is low in fat. It is not neon orange color; it is natural. When you see cheese that is neon orange, it has dyes added, which you don't need.


Yogurt
A helping of dairy in a single portable cup. Yogurt is a tasty and healthy option for kids; it provides calcium, healthy bacteria and makes for a great fruit dip. Mix in a bit of fruit, add a topping of granola, and you've got a complete treat.


Popcorn
A light and filling snack anytime day or night. Void of the oils and salt, popcorn is an incredibly healthy snack. If you need something for flavor, try some of the all-natural seasonings. Parmesan cheese packs a lot of flavor in just a few sprinkles. A combination of dried herbs can make this healthy snack even better. Try these flavored popcorn recipes.



Applesauce
Mix it with cinnamon, stir in some strawberry puree, no matter what you do, applesauce will always be a healthy, convenient comfort food. Remember how good it was when you were a kid? It still is one of the all-time favorites. Just keep it handy and your kids will gobble it up. Here is a recipe for applesauce.


Fruit
Nature's convenience food. Oftentimes wrapped in its own convenient package, fresh fruit is easy to tote around and great for you. To boost the convenience factor for kids, peel a variety of fruit and package it in zip-lock bags or plastic food containers. Be sure to squeeze a touch of lemon juice in to make sure everything stays fresh.


Beef Jerky
You might not automatically consider this a healthy convenience food, but it is. The reason is because in order to prevent the jerky from going rancid, the process calls for trimming the fat off before it's cured. It's also a great source of protein without the carbs. The jerky is first marinated and then smoked which is a preferred method of cooking for people who are health conscious. Most kids like bacon, and this is a healthier alternative which is also convenient for on-the-go nibbling.


Pretzels with peanut butter
Just the right amount of creamy-crunchy goodness, pretzels dipped in peanut butter are nutritious and quite portable. Choose fat free pretzels and natural peanut butter and you'll have a healthy snack perfect for those days filled with soccer practice, guitar lessons, or other things that keeps kids and parents on the run.


Fig Newtons
Available in a wide variety of flavors, fig newtons are a great way to pack in some fruit. With only about 20 calories from fat, this is a great snack for kids with a sweet tooth. These little nuggets are a very nice option for sugary treats.



Apple Cheese Sandwiches
By Barbara
Core an apple, cut into rings, can use cheese slices or block cheese and layer between two pieces of apple. For a variation- spread with peanut butter or cream cheese. Can dot the cream cheese version with a dried fruit like a cranberry, cherry, raisin etc. This one could be served open faced if desired.


Orange Cups
Cut off a small section of the top of an orange (lid) and then take out the insides of an orange. Leave the skin intact as a bowl.
Fill with food of your choice- we did a variety of fresh fruit at the time but with today's kids you could easily do yogurt and fresh fruit.


Whip together a batch one of these healthy Snack Ball Recipes


If your kids like salad, add their favorite vegetables into a fun bowl and serve with their favorite salad dressing. My kids like it best when I've diced the vegetables in small pieces more like a chopped finely salad. Try any of these salad recipes.


Turn a smoothie into a bowl and top with some of their favorite dried fruits, fresh fruits, nuts, etc.


Anything miniature size like finger foods can be great snacks for kids.
Kids Healthy Snacks Recipes
Homemade Granola
3 cups oats (not quick cooking)
1 -1/2 cups mixed or whatever nuts you like(cashews, peanuts, almonds, pecans)
1 cup raisins
1/2 cup coconut
1 cup craisins or other dried fruits
1/2 cup sunflower or pumpkin seeds
1 cup honey
Mix ingredients together and stir until honey coats everything. Pour into a flat cookie sheet and bake at 250 degrees stirring every 15 minutes. Continue baking for 1 hour or until golden brown.
To make into granola bars add:
3 cups granola mix
3 eggs
1 cup shredded carrots
Beat eggs and carrots together. Add in granola. Place in greased 8x8 pan and bake at 350 degrees for 15 minutes or until golden brown. Cool and cut into bars.
More granola bar recipes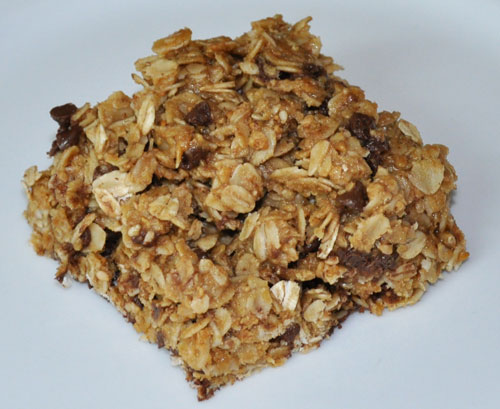 Carrot Pineapple Muffins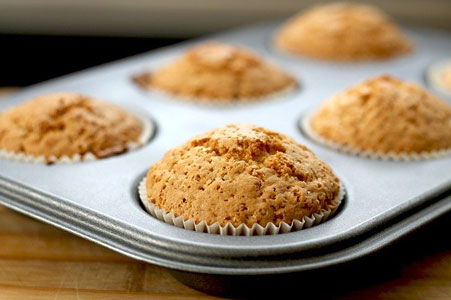 3 eggs
1 cup vegetable oil
1 1/2 cups sugar
2 cups white flour
1 cup wheat flour
1 teaspoon baking soda
1 teaspoon salt
1 teaspoon ginger ground
1/2 teaspoon baking powder
2 cups carrots shredded
8-ounce can crushed pineapple, drained
1 cup pecans chopped
In mixing bowl add eggs, oil and sugar. Blend. Stir in flours, baking soda, salt, ginger and baking powder. Blend together. Stir in shredded carrots, pineapple and pecans. Place muffin cups in muffin tin. Bake at 350 degrees 10-15 minutes until toothpick inserted into muffins comes out clean. You can freeze these and have some on hand for school lunches as well.
Grape Ball Bites
Homemade Apple Leather
Learn how to make
homemade apple fruit leather.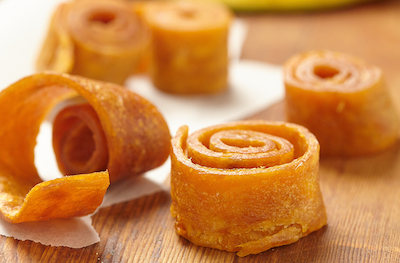 Crock Pot Applesauce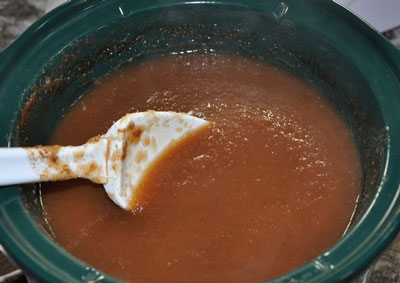 6 apples, peeled and cut in chunks
1/3 cup water
1/2 cup sugar
3/4 teaspoon cinnamon
1/4 teaspoon nutmeg, optional
Place in crock pot and cook on low for 8 hours. Allow to cool and serve for snacks. Freeze in small containers and take out for school lunches and snacks.
Tropical Smoothie Surprise
1/2 cup orange juice
1/2 cup pineapple, crushed with juice
1/4 cup coconut or cream of coconut
1 small container orange, pineapple, coconut or other yogurt
1/2 cup milk
Blend together in blender. Serve with an umbrella toothpick for fun. If your kids have a thermos trying putting this in a cold thermos for their morning snack.
See more smoothie recipes.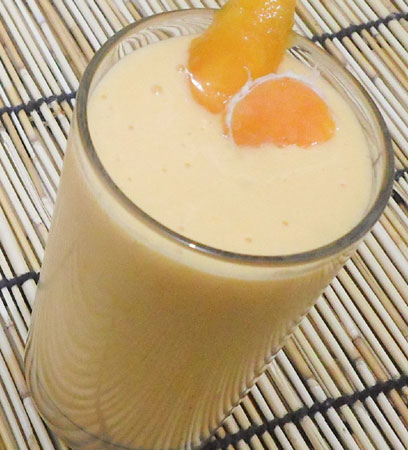 Yogurt Fruit Dip
3 Tablespoons Vanilla yogurt
2 teaspoons honey
1/4 teaspoon cinnamon
Mix ingredients together and place in a small plastic container. Dip graham crackers or sliced apples.
Lunchbox Fruit Dip
8 oz. pkg cream cheese
3 tablespoons sugar
1 cup sour cream
1 teaspoon vanilla
Sliced fruit
Mix cream cheese, sugar, sour cream and vanilla together. Store in the fridge overnight. The next day place in a thermos or small plastic container. (make sure you use a ice pack in the lunch box.) Include fresh sliced fruit for dipping.
Angel Food Cake
Angel food cake is a healthy snack that satisfies that sweet craving but contains very little fat. Cupcakes covered in strawberries or blueberries offer a snack rich in protein and vitamin C.
1 cup cake flour
1- 1/2 cups white sugar
12 egg whites
1- 1/2 teaspoons vanilla extract
1- 1/2 teaspoons cream of tartar
1/2 teaspoon salt
Sift the flour and 3/4 cup of sugar in one bowl and whip egg whites, cream of tartar, vanilla and salt in a separate bowl until peaks form. Slowly add the rest of the sugar to this mixture while still whipping, then combine the egg white mixture with the dry ingredients. Don't over mix or the cake may not be as fluffy as it should be. Bake 45 minutes at 375 degrees in a clean tube pan.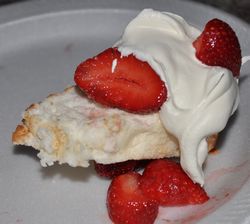 Cinnamon Sugar Pretzels
Ingredients: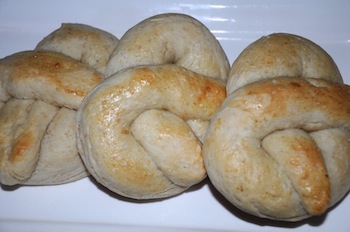 3/4 cup raisins
3-3/4 cup all purpose flour
1/4 cup brown sugar
1-1/2 tablespoons baking powder
1/2 teaspoon of baking soda
1/2 teaspoon of salt
2 cups plain yogurt
1 egg
1 egg white, beaten
Topping:
1/4 cup granulated sugar
1 teaspoon of cinnamon
2 tablespoons of butter
Directions:
Place raisins into a bowl and pour boiling water over them. Cover and let them soak while you prepare the pretzels. Whisk yogurt and egg together, then add dry ingredients to this mixture and stir until thoroughly blended. Drain raisins and then add to dough, which should be soft. Knead dough several times before cutting into even ropes. Twist into pretzel shapes and brush pretzels with beaten egg white. Bake until tops are light brown. After baking, brush each pretzel with melted butter and dip each pretzel into a shallow bowl filled with a mixture of sugar and ground cinnamon to coat.
See another homemade soft pretzel recipe.
Frozen Banana Nut Pops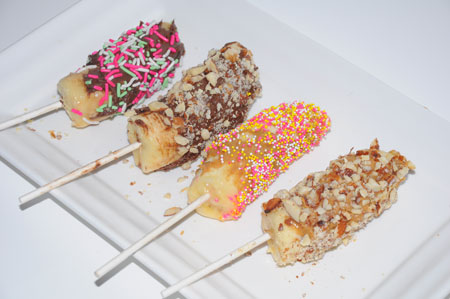 Ingredients:
3 bananas, cut in half
1/4 cup peanut butter
1/4 cup chopped nuts, sprinkles, crushed cereal, etc.
6 popsicle sticks
Directions:
Take one half of a banana and insert a popsicle stick. Spread banana with peanut butter. Place nuts on a sheet of waxed paper and roll banana until covered with nuts. Freeze several hours.
Frozen Yogurt Cups
Add chopped fruits or nuts in these
Frozen Yogurt Fruit Cups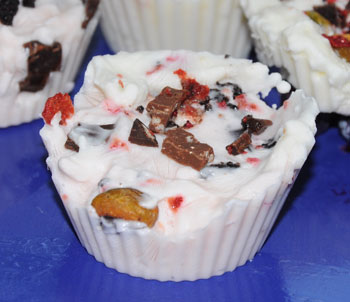 Frozen Yogurt Bites
1 Cup yogurt, whatever flavor you choose
1 Cup frozen berries or any type of frozen fruit
Line a small cookie sheet or casserole dish with wax paper. Blend yogurt and berries in a blender until smooth. Pour mixture onto your waxed paper. Place in freezer until frozen. Take out of freezer and using cookie cutters cut out shapes. Store in the freezer in a sealed container.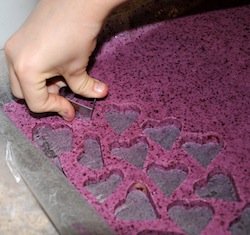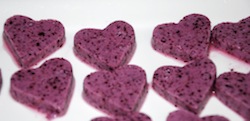 You may need to stop halfway and place back in the freezer if mixture starts to get too soft.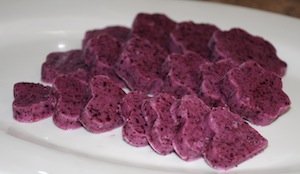 Snack Balls
Try these
healthy snack ball recipes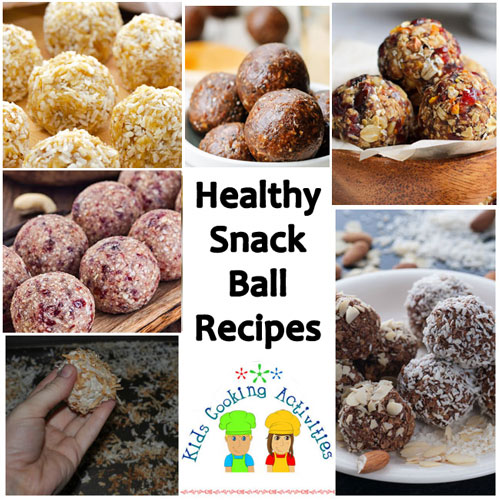 Healthy Snacks For Busy Nights
Q: What are some easy kids healthy snacks we can make and bring with us to ballet or sports practice? I see a lot of moms and kids head for the vending machines and I'd like to avoid doing that!
A: Some great ideas your kids can put together is a cream cheese or peanut butter wrap. It is simple for them to spread cream cheese or peanut butter on a tortilla and roll it up. They can cover it with plastic wrap for a later snack or eat it on their way out.
Another idea could be a nuts and cereal mix. You can make this over the weekend (and snack on it throughout the week) or just before leaving the house for practice.
Have different nuts available such as peanuts, sunflower seeds, cashews or almonds are all good choices. Mix them up with dry cereal, not the sugary kind, such as Cheerios, Corn flakes or Kix. Add in some dry fruit for a sweet flavor.
One more idea is to buy yogurt drinks that will be something they can take with them and doesn't require any preparation time. Just double check your yogurt drink isn't high in sugar.
More Snack Recipes
See more
snack recipes with 6 or fewer ingredients.
Need preschool snacks?
Share your Kids Healthy Snacks or Healthy Meal Recipes
Submit your favorite kids recipe
Do you have a favorite recipe your kids love to make? Or a recipe your kids ask you to make again and again? Share it with us!
Reader's Submitted Recipes
Click below to see contributions from other visitors to this page...

Follow Kids Cooking Activities