How To Make Hamburger Patties
To learn how to make hamburger patties you can use ground beef, ground chicken or ground turkey. Making hamburger patties is a simple process and by adding different seasonings you can change up the flavor of your hamburgers.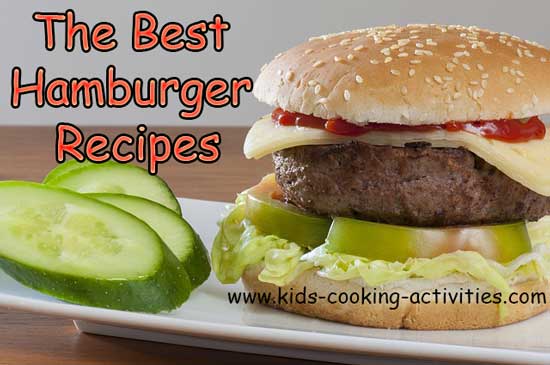 Kids Cooking Activities Teaching Materials
Make teaching easier with our activities and recipes compiled in theme sets and books with an easy to read format
Perfect for teaching!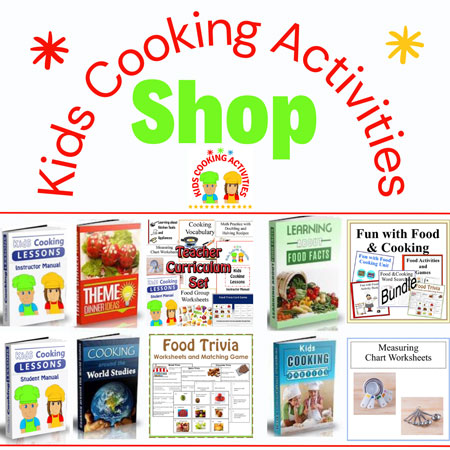 ~This post may contain affiliate links and I'll earn a small commission if you shop through them. There is no extra cost to you. This is how we help support our family and continue to bring you amazing content. To learn more see the
affiliates disclosure here.
~
Making Delicious Homemade Hamburgers
In a large bowl, add ground meat. Season with salt and pepper. Add any additional seasonings such as chopped onion, 1 teaspoon Worcestershire sauce or any other spices you like. Blend together. Take a piece of hamburger the size of a tennis ball or smaller. Form into a ball.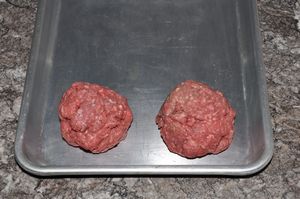 Flatten and shape into patties or use a hamburger patty maker. See how we use one below.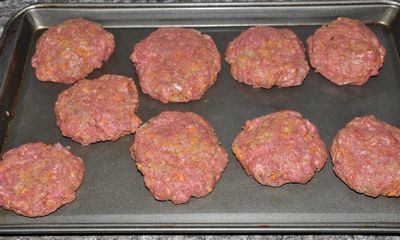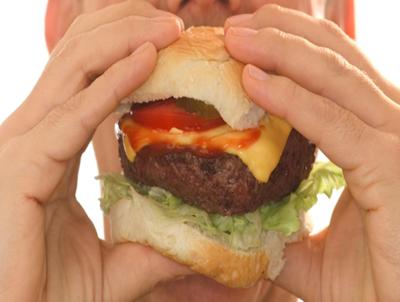 Making Sliders
What is a slider you ask? It is simply a hamburger in miniature. These work great for kids. Include mini rolls and all the toppings just as you would a normal size hamburger.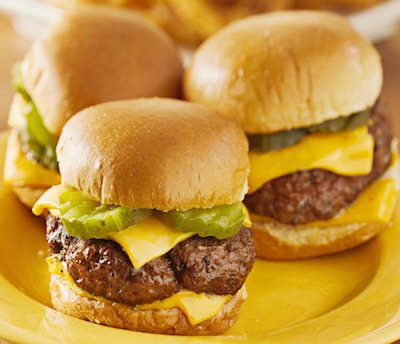 How to make hamburger patties with a patty maker
You can buy a hamburger patty from Tupperware or
Amazon.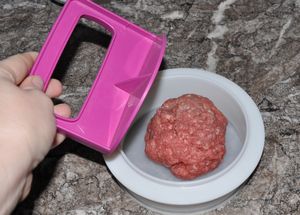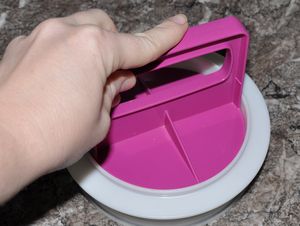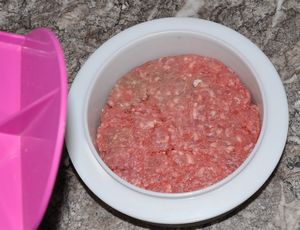 Hamburger patties freeze well so make extra for the freezer.
Before you shape your hamburger patties, you can add hidden vegetables.
More How to Make Hamburger Patties Recipes
Easy Hamburger Pineapple Ring
by Linda (Houston, Texas)
Make two thin hamburger patties. Place a pineapple ring in center and press the 2 patties together to form a stuffed patty. Broil or grill until each side of hamburger is done. Place on a plate and pour barbecue sauce on top.
Grilled Hamburger Patty Recipe
Ingredients:
1 lb. Hamburger
1 Tablespoon Worcestershire sauce
1 Tablespoon onion soup mix or desired amount You can also use different varieties of Lipton soup mix like Mushroom beef, Onion beef, etc.
Mix altogether and form into patties.
Bleu Cheese Burger
Ingredients:
1 lb ground beef
grated onion
1/2 cup bleu cheese, crumbled
pinch of salt and pepper
In bowl mix together beef and onion. Sprinkle with salt and pepper and mix together. Form into a patty. Sprinkle bleu cheese on top of burger and mold meat around cheese. Carefully put burgers on grill and cook for 5 to 6 minutes, flip and cook another 5 to 6 minutes. You want to cook them long enough to get to the inside and melt the cheese.
Pizza Beef Burgers
Ingredients:
1 lb. ground beef
4 (I/4 in) slices of sourdough bread
1 Cup of mushroom pasta sauce
1 Cup mozzarella cheese, shredded
How to make hamburger patties:
Preheat the broiler and spray a broiler pan with a nonstick cooking spray. Form the beef into 4 equal size patties. Place the patties onto the prepared pan. Broil 4 inches from the heat for 10 minutes, turning once, or until cooked through. Add the bread slices to the broiler and toast during the last 2 minutes of the broiling time, turning them once to toast both sides.
Place the pasta sauce into a small saucepan. Heat the sauce over medium heat, stirring occasionally for 5 minutes or until bubbly. Place the burgers on the toasted bread. Spoon the sauce over the top of each burger and sprinkle with the cheese. Return the burgers to the broiler for 1 minute or until the cheese melts. Makes 4 servings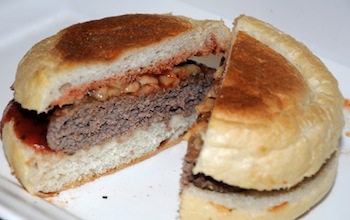 Hamburger with Peach Sauce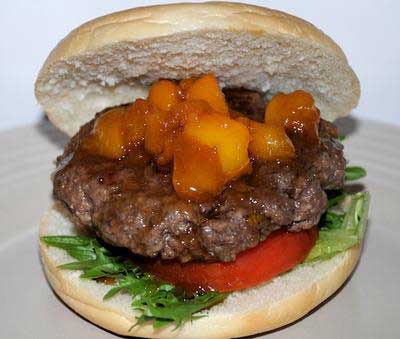 by Kristina, IL
Ingredients:
1/2 lb ground beef
1/2 tsp salt
1 tsp soy sauce
1/4 tsp black pepper
1cup chopped spinach
1 cup brown sugar
1 tsp mustard
1/2 cup canned peaches
1 slice beef tomato
1 leaf lettuce
mozzarella cheese
In a mixing bowl combine, ground beef, salt, soy sauce, black pepper, and spinach. Mix them together and shape into three burgers. Place burger on broiler. Cook on low about 8 minutes, turn once.
Combine brown sugar, mustard, and peaches in a small pot. Simmer on stove while burgers are cooking. When peaches are soft, turn pot off, cool and mash up.
Take burgers out, place on bun. Top with a handful of cheese, sauce, slice of tomato and lettuce.
Eat up!
Best Burger Recipe
Share your Hamburger Patty Recipes
Submit your favorite kids recipe
Do you have a favorite recipe your kids love to make? Or a recipe your kids ask you to make again and again? Share it with us!
Follow Kids Cooking Activities