Basic Cooking Lessons
These basic cooking lessons stem from the fact that so many moms and dads have told me they have learned along with their kids in our
Kids' Lessons
. These cooking lesson plans are geared toward learning how to cook natural, healthy meals to feed your family. I've narrowed them down to 10 lessons, albeit it will take much more to learn how to cook
everything
!
These 10 online lessons will help you get started with some basic knowledge such as how to cook grains, eggs or meat. We'll also learn how to season your food and bake your own bread. Then finish this section off with a
how to cook forum.
Kids Cooking Activities Teaching Materials
Make teaching easier with our activities and recipes compiled in theme sets and books with an easy to read format
Perfect for teaching!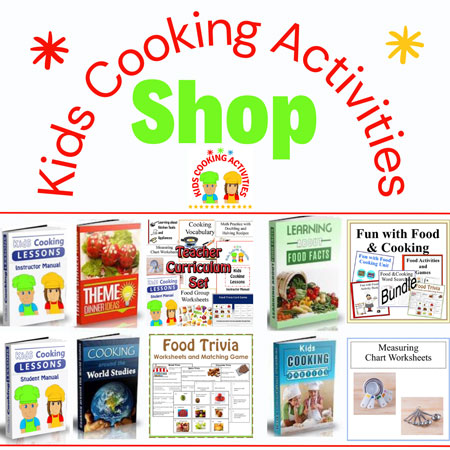 ~This post may contain affiliate links and I'll earn a small commission if you shop through them. There is no extra cost to you. This is how we help support our family and continue to bring you amazing content. To learn more see the
affiliates disclosure here.
~
Free Online Cooking Lessons
I rarely use canned, processed foods such as cream soups in my kitchen so you won't see those recipes here. However, I will teach you how to make your own cream soups and homemade sauces. It is important to know the basics of cooking to help feed your family.
Each of these 10 lessons have recipes to practice and try at home.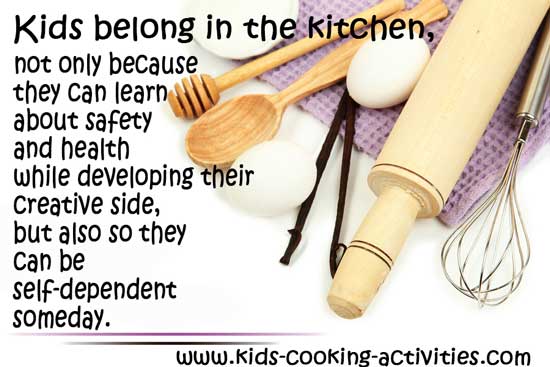 You can continue on with more lesson ideas such as:

Breading and Coating Technique
Using Kitchen Appliances
Meal planning
Food Presentation/ Garnishing
Putting your meals together will hopefully be easier after going through this basic cooking lessons section. If you have a specific question you'd like to learn about visit our
how to cook Q&A forum.
How to Cook Q&A forum
Here are some FAQ (frequently asked questions):
How cook black beans
Making Oatmeal
How to make white sauce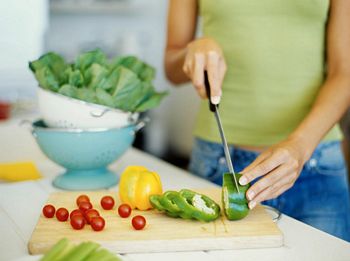 How to make a pasta salad
Making fried rice
Roasting a whole chicken
Cook asparagus
Cook baked potatoes
Cook fresh pumpkin
Cook eggplant
How to make potato salad
How to make roast beef
How to make egg salad
Making potato soup
How to make lentils
Making tomato soup
How to make chili
How to make lasagna
How to make hamburger patties
How to make French fries
Making crepes

Cooking Artichokes
How cook Beets
Cooking zucchini
Quinoa
Spring Rolls
How to create
homemade mixes
like bisquick, pancake, brownie mix, etc.
How to make
homemade sauces
from scratch
How is chocolate made
Making
cabbage rolls
Homemade tortillas
Homemade granola
Sloppy Joes Recipe
How to make mashed potatoes
See more answers to questions.
This is a forum type section so please feel free to jump in and leave a comment or help someone out with their question.
Basic Cooking Lessons FAQ Forum
Do you have a how to cook question?
Do you have a great story about this? Share it!
Follow Kids Cooking Activities