Recipe for Broccoli Casserole
Some of our favorite recipe for broccoli casserole. Go ahead and
share with us your broccoli casserole, too.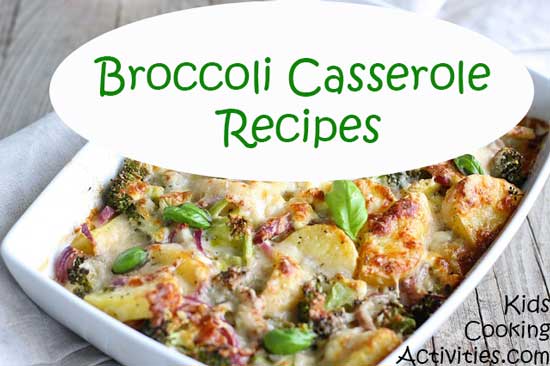 Planned Kids Cooking Curriculum
~This post may contain affiliate links and I'll earn a small commission if you shop through them. There is no extra cost to you. This is how we help support our family and continue to bring you amazing content. To learn more see the
affiliates disclosure here.
~
Chicken Broccoli Stuffing Casserole
This recipe for broccoli casserole is super easy and kids love it with noodles. It makes an easy chicken casserole for dinner.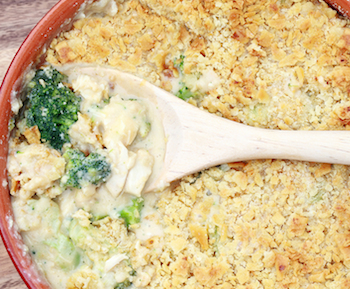 large bag frozen broccoli or 2 bunches of fresh broccoli, cooked
2 cups shredded cook chicken
1 can cream chicken soup or 1-2 Cups
homemade cream soup
1 Cup milk
1 package stove top stuffing
8 oz. spaghetti or other shape noodles
If using fresh broccoli, slightly cook in boiling water or steam. Cook noodles and drain. In a casserole dish, add chicken, cooked noodles, broccoli and stuffing mix.
In a separate bowl stir together cream soup and milk. Pour over chicken mixture and stir to combine. Bake at 350 degrees for 20-25 minutes.
Creamy Chicken Broccoli Casserole
2 bunches broccoli, chopped or one bag frozen
2 chicken breasts, chopped
cream of chicken soup or 1-2 Cups
homemade cream soup
1 Cup mayonnaise
1 Cup milk
1 Cup shredded cheddar cheese
bread crumbs, for topping
Cook chicken in skillet. Meanwhile boil or steam broccoli until tender. Add cooked chicken and cooked broccoli in a casserole dish. In a mixing bowl, stir together cream soup, mayonnaise, milk and cheddar cheese. Pour over chicken and broccoli and stir to combine. Sprinkle the top with bread crumbs and bake at 350 degrees for 20-25 minutes until warmed through.
Easy Broccoli Chicken Casserole
chopped broccoli
chopped cooked chicken
white sauce
or
cheese sauce
bread crumbs
Stir all together and top with bread crumbs. Bake at 350 degrees for 20 minutes or until warmed through.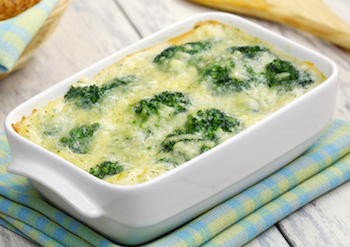 Find more recipes in our book: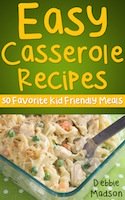 Easy Casserole Recipes Cookbook
Spaghetti Broccoli Ham Casserole
frozen pkg. Broccoli
spaghetti noodles, cooked
diced ham
1-2 Cups white sauce
bread crumbs
Parmesan cheese
Cook noodles and add broccoli within the last few minutes of cooking. Drain and add diced ham pieces to the noodles and broccoli. Pour into casserole dish. Prepare a white sauce. Pour sauce over mixture in casserole dish. Top with bread crumbs and Parmesan cheese. Bake at 350 degrees for 20 minutes until thickens.


Broccoli Casserole Recipe Video
Do you have another broccoli casserole recipe?

Submit your favorite kids recipe
Do you have a favorite recipe your kids love to make? Or a recipe your kids ask you to make again and again? Share it with us!
Follow Kids Cooking Activities