30+ Easy Casserole Recipes
30 of our favorite Easy Casserole Recipes including chicken, egg, ham, pasta, turkey, tuna, beef and vegetable ideas.
Planned Kids Cooking Curriculum
~This post may contain affiliate links and I'll earn a small commission if you shop through them. There is no extra cost to you. This is how we help support our family and continue to bring you amazing content. To learn more see the
affiliates disclosure here.
~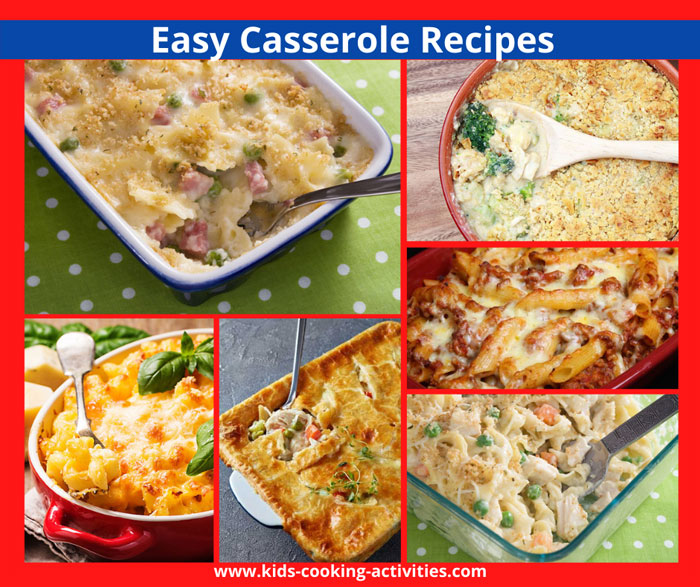 Chicken
Chicken Broccoli Stuffing Casserole

Easy Broccoli Chicken Casserole
Potato Chicken Casserole

Chicken Cordon Bleu Casserole
Swiss Chicken Casserole

Chicken & Green Peas Casserole
Chicken and Noodle Casserole
Rice and Chicken Casserole
Simple Chicken Casserole

Chicken Pot Pie Casserole
Egg
Egg Casserole
Veggie Egg Casserole

Ham and Egg Loaf

Breakfast Casseroles
Ham
Potato Ham Casserole

Ham and Noodle Casserole
Find more recipes in our book: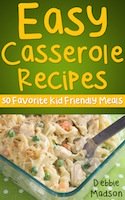 Easy Casserole Recipes Cookbook
Pasta
Easy Pasta Casserole
Spaghetti Casserole

Macaroni and Cheese Casserole
Cheesy Veggie Pasta
Tuna
Best Tuna Casserole Recipes
Turkey
Easy Turkey Casserole
Turkey Potato Casserole
Thanksgiving Leftover Casserole
Beef
Shepherd Pie Casserole
Hamburger Noodle Casserole
Vegetable
Spaghetti Broccoli Casserole
Creamy Broccoli Casserole
Vegetable Casserole
More Casserole Recipes
Pizza Casserole
Tater Tot Casserole Recipe Video
Copyright 2006-2018, Madson Web Publishing, LLC - All rights reserved. The material on this site is for educational purposes only.