Fill Cake Layers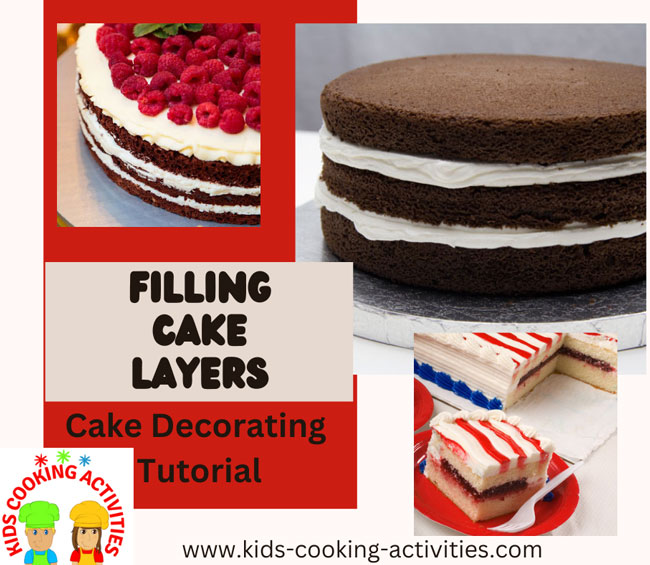 The most common way to fill cake layers is with icing or frosting. This method is used when stacking two or more layers of the same size. The icing between the layers helps secure the layers in place. It also adds more flavor to your desserts.
Kids Cooking Activities Teaching Materials
Make teaching easier with our activities and recipes compiled in theme sets and books with an easy to read format
Perfect for teaching!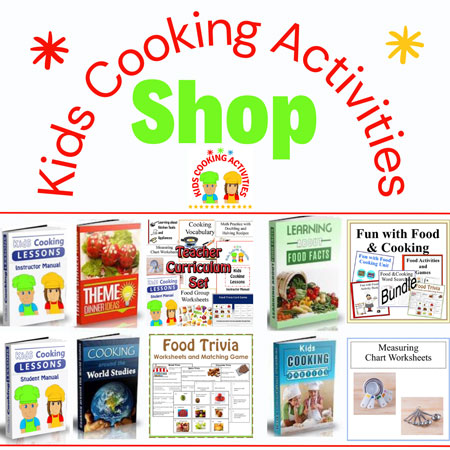 ~This post may contain affiliate links and I'll earn a small commission if you shop through them. There is no extra cost to you. This is how we help support our family and continue to bring you amazing content. To learn more see the
affiliates disclosure here.
~
Filling Cake Layers-Learn To Ice Between The Layers
An alternative to using frosting or icing is using flavored filling between layers. This is a good way to blend flavors in and can easily make a gourmet flavored dessert. We'll teach you here how to use frosting to layer.


How To Fill your Cake Layers
Using a metal spatula, place a good sized glop of icing on the top of your first layer.


Spread the icing over the top, being careful not to lift your spatula as you go. This will help not to create crumbs.


Use a simple back and forth motion to spread the icing until the top is covered.


Get the icing as even as you can. You want the icing layer to be about 1/4" thick.
If the icing goes over the sides a little, it's fine. It will be smoothed out later when you frost the whole thing.
How to Fill Cake Layers
Flavored Fillings Between Layers
Using flavored filling to fill a cake is a great way to give a unique and flavorful twist to your desserts. Fruit flavors are used most often, but there are a variety of other flavors that can be used also. Some popular filling flavors are:
raspberry
strawberry
Peanut Butter Filling
Chocolate Filling
Coconut Filling
Mint Filling
Fresh chopped strawberries or other fruit
Fruit preserves or jam
Lemon
Fillings can be made from scratch or purchased pre-made.
Polaner All Fruit
is a wonderful filling to use to fill a cake. It also comes in a variety of flavors.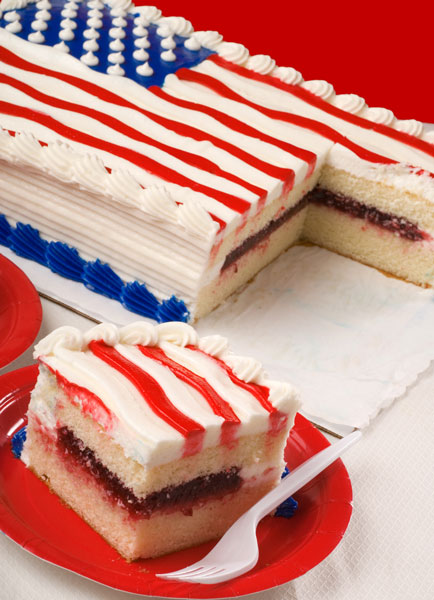 An example of a flavored filling
What you will Need to Fill
2 baked layers
metal spatula
pastry bag (10" or larger)
coupler
frosting (the same frosting you plan to ice the outside with)
Place your first layer on the board.
Drop your coupler into your pastry bag. We are going to use the pastry bag and coupler without a pastry tip to make a "dam" for the filling.
Fill your icing bag with frosting.
Now, we are going to make a "dam" for the filling. This will help keep the filling from oozing out the sides.
Using your pastry bag with coupler only or a large writing tip, squeeze a ring of icing around the outer edge of your layer. Just do this one time around the edge.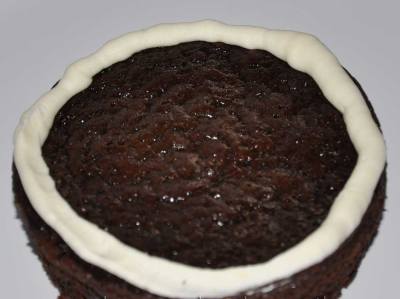 Next, we are going to add the filling. You want your filling to be no more than 1/4" thick. Place the filling in the center and spread it outwards towards your "dam".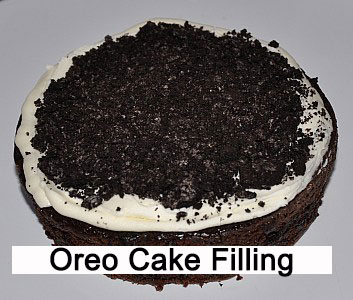 Make sure you spread it evenly. Again, you only want it about 1/4" thick. Any thicker and the filling will most likely squish out the sides.
You are now ready to place your other layer on top. Continue with each layer.
~It is important not to skip this step or your filling will ooze out the sides while you are trying to frost the sides.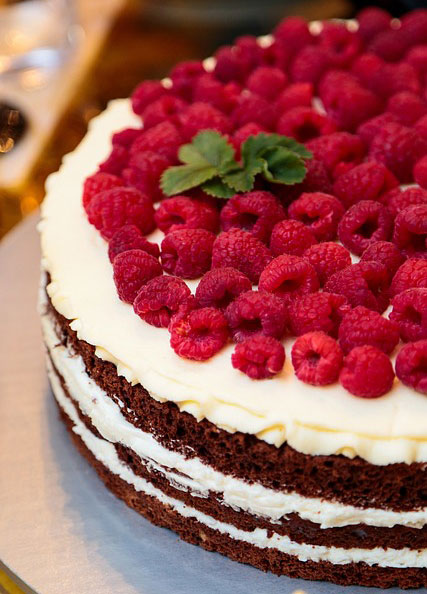 Video Tutorial - Fill Cake Layers
Follow Kids Cooking Activities