How to Make Tomato Sauce
How to make tomato sauce can be a much easier cooking task then you think. It is great to make these recipes when tomatoes are fresh out of the garden but if you find tomatoes are out of season you can also use canned. Many of these recipes will make a very large batch so you can freeze, can the excess or cut the recipe in half if you'd rather not have that much.
Kids Cooking Activities Teaching Materials
Make teaching easier with our activities and recipes compiled in theme sets and books with an easy to read format
Perfect for teaching!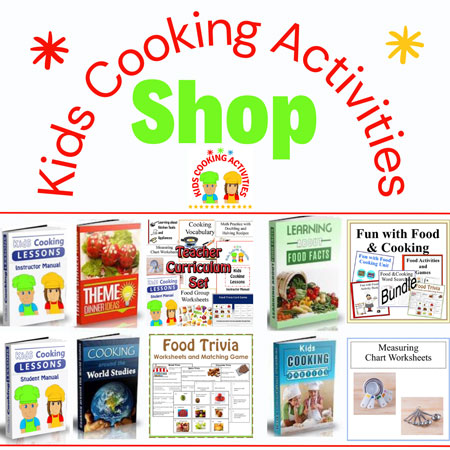 ~This post may contain affiliate links and I'll earn a small commission if you shop through them. There is no extra cost to you. This is how we help support our family and continue to bring you amazing content. To learn more see the
affiliates disclosure here.
~
Homemade Tomato Sauce Recipe
This recipes makes about 6-8 pint jars worth.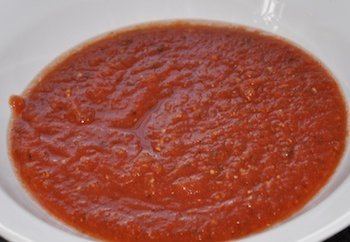 Ingredients:
10 lbs. fresh tomatoes
3 Tablespoons oil
3 medium onions
3 cloves garlic
1 bunch fresh oregano or 1-1/2 teaspoons oregano
2 bay leaves
1 Tablespoon celery salt
1 Tablespoon sugar
1 teaspoon pepper
2 large bunches of fresh parsley or 1 Tablespoon parsley
Directions:
I make this an
easy tomato sauce recipe
by leaving the skins on the tomatoes and pureeing everything in the blender. Wash tomatoes well, core and cut in quarters. Add to blender and blend until smooth. Pour into large stock pot or canning pot. Continue blending all tomatoes.
Cut onions in quarters and puree in blender with garlic, fresh herbs and bay leaves. (yes the whole leaf) Pour in with the tomatoes. Add remaining salt, sugar and pepper. Stir together until well blended and cook on medium-low for several hours or at least until sauce reduces by half.
Allow to cool and put in plastic containers for the freezer or can using directions for water bath canning.
This sauce also works well for a pizza sauce.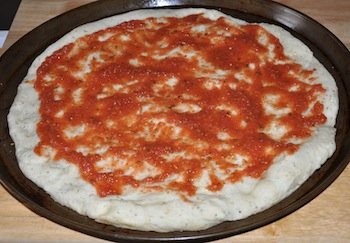 Find similar how to make tomato sauce recipes here:
Spaghetti sauce
Another homemade tomato sauce recipe
Easiest Tomato Sauce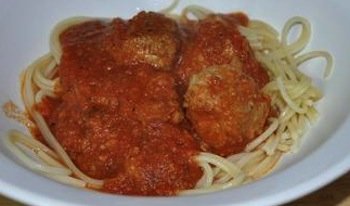 Ingredients:
8 cups tomatoes, pureed or 2 cans (28 oz each) crushed tomatoes
1 small onion, diced
2 garlic cloves, minced
1/2 Tablespoon oregano
Puree tomatoes, onion, and garlic in blender. Stir in seasoning and pour into crock pot. Cook on low 6-8 hours.
---
Make teaching easier with our activities and recipes compiled in one easy to read format.
---
Italian Tomato Sauce
1 cup onions, chopped
1 clove garlic, crushed
3 1/2 cups tomatoes, whole, peeled
2/3 cup tomato paste
1/2 cup water
1/2 cup mushrooms, pureed in blender
1 teaspoon oregano
1/2 teaspoon basil
1 teaspoon salt
1/8 teaspoon black pepper
Directions:
In blender puree garlic, tomatoes, and mushrooms. Pour into a crock pot. Add tomato paste, water, oregano, basil, salt and pepper. Stir together until well combined. Cook on low 8-10 hours or overnight.
Spagateni
by Kim McNair (Ft. Worth, TX, USA )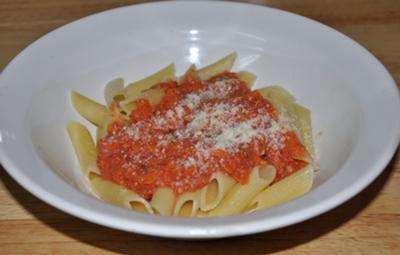 1 ½ teaspoon Rosemary
2 medium Carrots
1/2 Onion
Garlic, basil, & oregano to taste
28 oz. can crushed tomatoes
1 Tablespoon Olive Oil
Shred carrots and onion and sauté in the Olive oil. Add tomatoes to vegetables and blend in food processor. Add garlic, basil, oregano to taste. Simmer, add 1/2 cup milk.
Can be used as a dip, marinara or with the addition of water, per taste, a soup.
Created entirely by Thomas McNair, 6yrs old
He doesn't eat onions but decided to add them anyway.
Per Thomas, "You can't even taste them in this."
Editors Photos and Notes
: Great job on this recipe. I love the addition of carrots. If your kids are like mine and don't like shredded carrots you can chop the carrots in a blender or puree and add in the sauce. Great, nutritious and easy. Thanks for sharing it with us.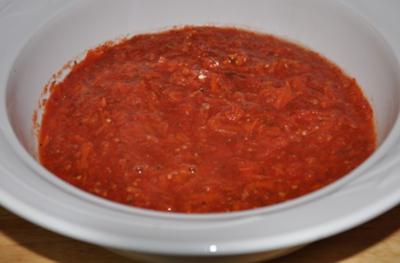 Homemade Tomato Sauce Video
Do you have a how to make tomato sauce recipe to share?
Submit your favorite kids recipe
Do you have a favorite recipe your kids love to make? Or a recipe your kids ask you to make again and again? Share it with us!
Follow Kids Cooking Activities