Vegetarian Meal Ideas
Whether you are a vegetarian or would like to adopt some vegetarian ideas in your meal planning, this page will help you learn what you need to know. A vegetarian lifestyle is one that is chosen according to personal beliefs. Choosing to become a vegetarian is a viable way to improve one's health and it is also a decision that is based on certain moral principles.
Vegetarians do not eat meat or meat products. Some vegetarians adopt even stricter dietary practices and will also refrain from eating eggs, fish and dairy products.
Today many people realize that healthy food choices will have a positive impact on their overall health. A vegetarian diet can lower the risks of heart and blood pressure problems. These vegetarian meal ideas can also have a beneficial impact on the environment because raising animals as food wastes far too many of the world's natural resources.
Kids Cooking Activities Teaching Materials
Make teaching easier with our activities and recipes compiled in theme sets and books with an easy to read format
Perfect for teaching!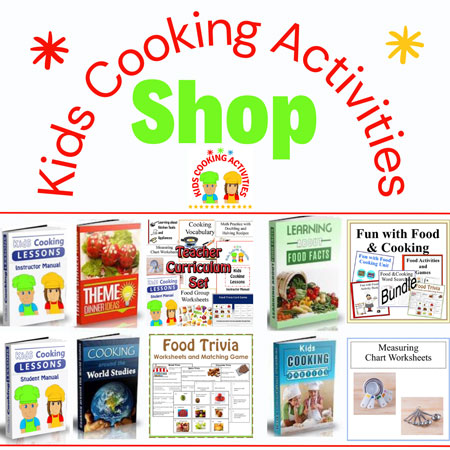 ~This post may contain affiliate links and I'll earn a small commission if you shop through them. There is no extra cost to you. This is how we help support our family and continue to bring you amazing content. To learn more see the
affiliates disclosure here.
~
Vegetarian Meal Planning

A vegetarian makes the conscious decision to exist on a dietary plan that includes whole grains, fruits, vegetables, nuts and seeds. They can choose to add eggs and dairy products if they wish, but those who do not eat these items are often referred to as "vegans".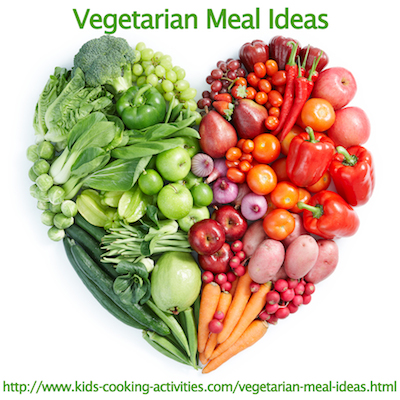 People who utilize vegetarian meal ideas and cooking methods can enjoy a wide variety of foods. Steaming, baking and grilling vegetables such as potatoes, corn, artichokes, asparagus or leafy greens can result in some healthy, delicious dishes that even non-vegetarians can appreciate.
Vegetarian foods are available in almost every restaurant, grocery store and supermarket. If you can not find prepared meals that meet the requirements for a vegetarian or vegan diet all you need to do is create your own dishes with fresh veggies, whole grains, fruits or beans. Vegetarian style, black bean burritos have all of the nutrition and flavor of beef burritos but they contain no animal products and are much healthier for your body.
When you plan a well-balanced vegetarian diet and use vegetarian meal ideas you will be able to get all of the necessary vitamins, protein and minerals that you need without sacrificing any of your principles. Meat free meals are tasty, guilt free and they are also cheaper to prepare.
Vegetarian Meal Ideas-Substitutions for Meat Products
Dump the meat and add soya products and other plant based meat substitutes to your daily diet. Tofu is a nutritious meat substitute that is very versatile and it allows you to avoid animal products. Tempeh and seitan are also available as meat replacements in most recipes and you can purchase these in fresh, frozen or dried forms. There are a wide variety of meatless hot dogs, burgers, sausages and main dish entrees that are all created specifically for those who do not eat animal products.
Vegetarian Meal Ideas-Changing Recipes to Fit
Learning to adapt recipes for a vegetarian lifestyle is actually much easier than one might imagine. You need to pay careful attention to the ingredient list when buying packaged grocery products and you should also begin to use fresh veggies, spices, herbs, whole grains and fruits.
If you want to stir fry or grill your vegetarian foods you can do so with a little vegetable oil, olive oil or butter. Do not use oils or shortening products that contain any animal fats. When you begin to use a variety of natural spices, herbs and nuts in your recipes you will soon discover that these dishes are packed with powerful flavors.
Pros and Cons of a Vegetarian Life Choice
There are some drawbacks associated with a vegetarian diet. It can be difficult to find restaurants that have vegan or vegetarian friendly menus. You must always double check ingredient lists to be certain that your food does not contain items that you find offensive or troubling. Sometimes it is hard to make sure that you are getting enough protein and vitamins in your daily diet. Some people also feel that their recipe choices have a limited scope.
Still there are many good points that are part of a vegetarian existence. There is always the fact that you are doing your part to support animal rights by refusing to raise animals for slaughter and food. Vegetarians are also helping to raise the awareness of "eco friendly" food choices and meals.
This type of diet is very healthy for any individual and as a vegetarian you may be less likely to develop heart disease, blood pressure problems, arthritis, cancers and other physical ailments. Most vegetarians are able to maintain a healthy body weight. Even the weekly grocery expenditures can be much more affordable for those who follow a vegetarian regimen.
Vegetarian Meal Ideas and Plans
For a healthy vegetarian program you should make sure that each day you are eating
3-5 servings of cereal/ potatoes or grain products

4-6 servings of fresh veggies and fruits

2-4 servings of seeds and nuts

2-3 servings of soy products, organic eggs, milk or cheese

1-3 small servings of butter, margarine, vegetable oil and yeast extract is also a good choice
Vegetarian Meal Ideas and Vegetarian Recipes
Vegetarian Lettuce Wraps
Use this
beef and bean enchilada recipe
and leave out the ground hamburger. The bean and rice mixture makes a great vegetarian enchilada filling.
Or try this recipe for black bean taco wraps.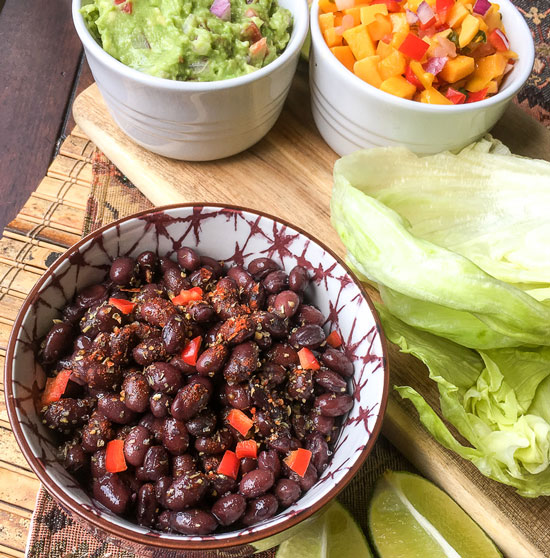 Ingredients
:
2 T. extra virgin olive oil
1 15-oz. can black beans, drained and rinsed
2 T. water
1 t. ground cumin
½ t. chili powder
1 t. paprika
¼ t. cayenne pepper
¼ t. dried oregano
salt and pepper, to taste
½ medium red bell pepper, finely diced
To Serve: Iceberg, butter, or Romaine lettuce leaves for wrapping
Directions:
1. Heat olive oil in a skillet over medium heat. Add beans, water, cumin, chili powder, smoked paprika, cayenne, and Mexican oregano. Season with salt and black pepper, to taste, and stir to combine.
2. Cook, stirring occasionally, until the beans are warmed through around 4-5 minutes. Remove from heat and set aside.
3. Transfer warm beans to a bowl and add diced bell pepper. Sprinkle with additional spices, if desired. Serve immediately with large lettuce leaves for wrapping, along with
fresh guacamole
.
Salads
Try some
easy salad recipes.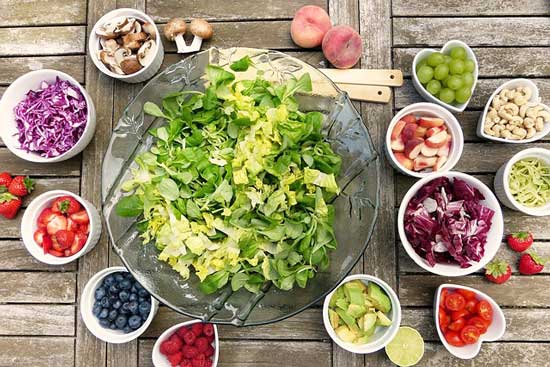 Vegetarian Minestrone Soup
1 onion, grated or chopped
3 cloves garlic, minced
2 stalks celery, chopped
2 carrots, diced
small bag frozen corn
small bag frozen green beans
28 oz. can chopped tomatoes
1 can tomato paste
3-4 potatoes, peeled and diced
1/2 head cabbage, chopped
1 teaspoon basil
1/2 teaspoon pepper
2 teaspoons salt
1/2 teaspoon oregano
2 bay leaves
4 cups vegetable broth or equivalent water and vegetable bouillon
8 cups water
In stockpan, sauté onion and garlic. Add all remaining vegetables. Add seasonings, water and vegetarian broth. Stir together and simmer for 30 minutes.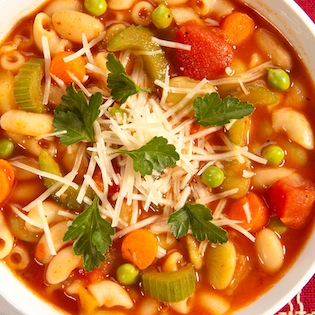 Lentil Soup
2 tablespoons olive oil
1 onion chopped
3 carrots grated or cut in small pieces
¾ teaspoon marjoram
28 oz. can tomatoes
7 cups vegetable broth
1 ½ cups dried lentils
1 Cup alphabet noodles or leave out
In skillet or large saucepan saute onions and carrots in 2 tablespoons olive oil until tender. In blender puree tomatoes with their juice and add to saucepan. Add broth, onion mixture and lentils together. Cook on medium-low covered for one hour or until lentils are tender. Season with salt, pepper and parsley if desired. Allow to cool and pour into freezer containers.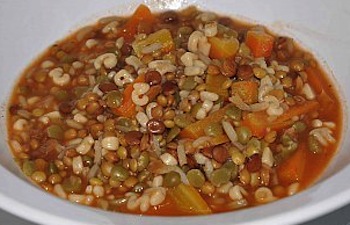 Vegetable Lasagna
Lasagna noodles, uncooked
small bunch of broccoli, cut in small pieces
2 carrots, shredded
4 cups spaghetti sauce or large jar
2 green or red bell peppers, chopped
1-2 tablespoons olive oil
2 Tablespoons dried parsley
1 cup vegan cheese, for the top or leave off
Saute garlic in olive oil and add carrots, broccoli, bell peppers and spaghetti sauce. Let simmer about 8-10 minutes until vegetables are tender. This will make a chunky sauce for your vegetable lasagna.
Spread a thin layer of sauce on bottom of a 8x11 or 13x9 pan. Lay lasagna noodles on bottom of pan. Spread more sauce on top of noodles. Continue layering in pan until the pan is full. Sprinkle vegan cheese on top if desired. Bake at 350 degrees for 35-40 minutes or until noodles are tender.
Homemade Tomato Sauce
1 cup onions, chopped
1 clove garlic, crushed
3 1/2 cups tomatoes, peeled and pureed in blender
2/3 cup tomato paste
1/2 cup water
1 teaspoon oregano
1/2 teaspoon basil
season with salt and pepper
In saucepan, saute onions and garlic in 1 Tablespoon olive oil. Add in pureed tomatoes, tomato paste and water. Season with oregano, basil and salt and pepper. Serve on spaghetti or other pasta noodles.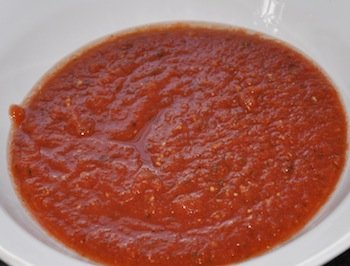 Baked Potato with Avocado
medium potato one for each person
avocado
salt and pepper or other seasonings of your choice
Poke potato all over with a fork. Wrap in tin foil and bake at 350 degrees for 30-45 minutes or until tender. Cut tops of potatoes open. Top with slices of fresh avocado. Season with salt and pepper.
Grilled Vegetables on Skewer
A simple vegetarian meal idea is grilled vegetables. You can use whatever vegetables you'd like. Thread chopped vegetables on a skewer and grill. You can marinate your vegetables before hand if you'd like in a vegetarian salad dressing.
Meatless Stuffed Peppers
I wanted to modify our
Stuffed Bell Peppers recipe
for a Meatless Dish and it turned out great! We've been focusing on eating less meat throughout the week and this variation was loved just as much as the meat version. I also like that this dish can stand on it's own, meaning you don't need any side dishes. Once the rice mixture is cooked, you simply stuff the peppers and bake.
With supervision kids can prepare this easily, especially steps like mixing the cooked rice mixture together and stuffing peppers with rice mixture.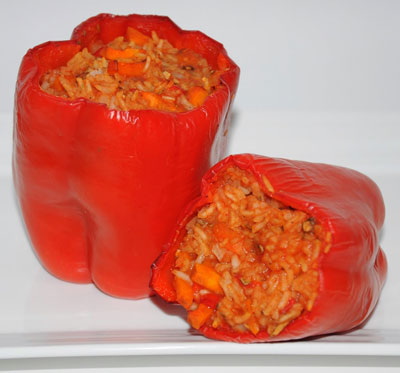 Ingredients:
6 bell peppers
1 vegetable bouillon cube
3 Cups water
2 cups rice
1 onion
1 carrot
1- 1 1/2 cups tomato sauce
1-2 T. olive oil
pinch of salt and pepper
1 T. mixed herbs or Italian seasoning
Directions:
Preheat oven to 350 degrees. Cut top of peppers off and take out seeds. If desired, cut in half lengthwise or leave whole. Bring a pan of water to boil and place peppers in. Boil several minutes until peppers start to soften. This step helps the peppers not take as long to cook in the oven. With tongs, lift peppers out of water a place in a casserole dish to cool. Set aside.
Add 1-2 tablespoons oil to a frying pan. Grate 1 onion and 1 carrot into the oil. If you prefer you can chop the vegetables instead with a food chopper. Sauté 1 minute or until onion starts to soften. Add 2 cups rice and 1 bouillon cube into the onion, carrot mixture. Stir several minutes until rice turns glassy. Stir in 3 Cups water. Turn to medium low and simmer with a lid on. Cook until rice is tender.
Once rice is cooled off, stir in tomato sauce. You want the mixture to not be too dry so add tomato sauce accordingly. Season with salt and pepper and stir in Italian seasoning. Stuff rice mixture into soft peppers and bake at 350 degrees for 20 minutes.
Sprinkle the top with shredded cheese and place back in the oven for 5 minutes, if desired.
~If you'd like more veggies added, I like to use an extra bell pepper and dice finely or chop with the
food chopper
and stir into the rice mixture.
Also Try These Recipes
Spaghetti Braid Recipe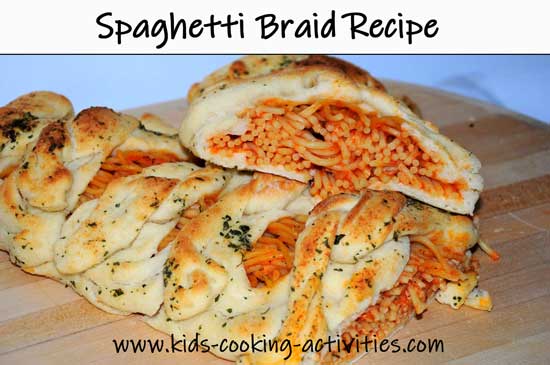 Vegan Waffle Recipe
One Sheet Pan Roasted Vegetables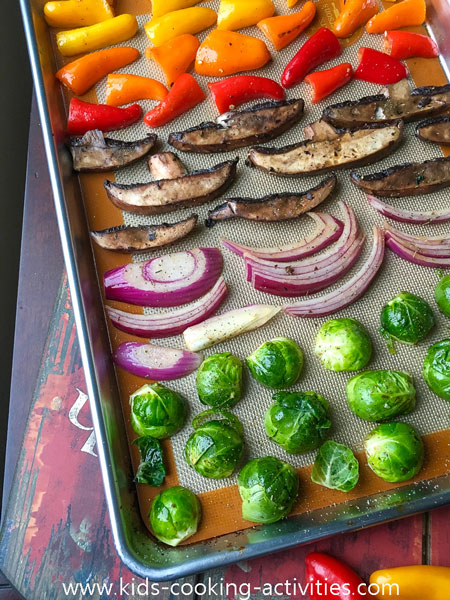 3 Easy Vegetarian Dinners Video
Share your Vegetarian Meal Ideas or Recipes
Submit your favorite kids recipe
Do you have a favorite recipe your kids love to make? Or a recipe your kids ask you to make again and again? Share it with us!
Reader's Submitted Recipes
Click below to see contributions from other visitors to this page...

---
Related Easy Kids Meals and Ideas:
~
Easy Kids Meals
, ~
Easy Meal Ideas
, ~
Breakfast
, ~
Breakfast 6 or fewer,
~
Side Dishes
, ~
Snacks
, ~
Main Dishes
, ~
Desserts
, ~
No Bake Recipes
, ~
Kids Lunches
, ~
Portion Sizes
, ~
Microwave Meals
, ~
Hidden Vegetable Recipes
, ~
Healthy Kids Meals
, ~
Picky Eater Tips
, ~
Family Dinner
, ~
How to menu plan
, ~
Diabetic
, ~
Toddler Ideas
, ~
Low Calorie
, ~
Gluten Free
, ~
Vegetarian
, ~
Low Carb
---
Follow Kids Cooking Activities