Junior Chef
Kids Cooking Lessons
12-15 years old
Lesson 13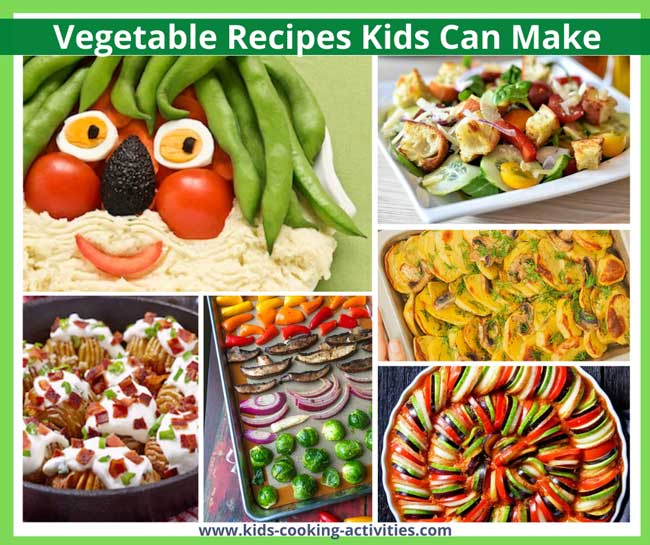 In Kids Cooking lessons today we are going to start making side dishes and salads. Choose several different side dish or salad recipes you can learn. Try green salad, pasta salad, bean salad, or a vegetable side dish cooked in the oven. We have a few examples for you if you need some.
Kids Cooking Activities Teaching Materials
Make teaching easier with our activities and recipes compiled in theme sets and books with an easy to read format
Perfect for teaching!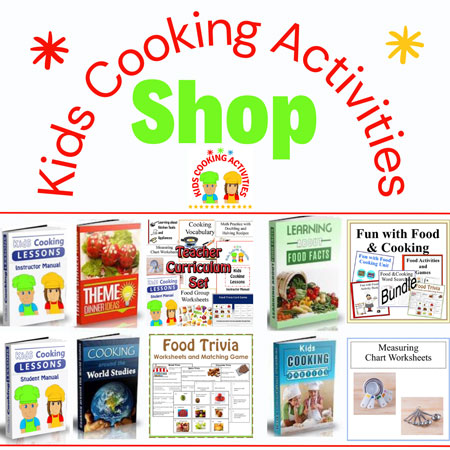 ~This post may contain affiliate links and I'll earn a small commission if you shop through them. There is no extra cost to you. This is how we help support our family and continue to bring you amazing content. To learn more see the
affiliates disclosure here.
~
Kids Cooking Side Dish Recipes and Salads
Roasted Broccoli
1 pound broccoli
2 Tablespoons olive oil
pinch of salt and pepper
2 Tablespoons unsalted butter
Preheat oven to 500 degrees. Wash and drain broccoli. Pat dry. Cut into florets. In a large bowl, toss the broccoli with the oil and salt and pepper to taste. Arrange florets in a single layer on a baking sheet and roast, turning once, for 12 minutes, or until just tender.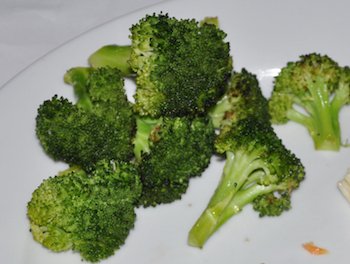 Cream Corn
2 Cup fresh or frozen corn
¼ Cup half and half cream
2 Tablespoons butter or margarine
1 Tablespoons sugar
½ teaspoon salt
In saucepan, combine all ingredients and bring to a boil. Reduce heat and simmer uncovered for 6-8 minutes.

Variation of this recipe: use 1 package cream cheese instead of half and half.
Avocado, Tomato, Mozzarella Salad
2 avocados, cubed
2 tomatoes, chopped
mozzarella cheese, cubed
2 teaspoons basil
Romaine lettuce
Put all into a bowl. Toss together.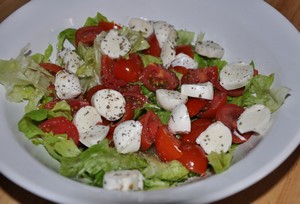 Best Ever Rice Recipe
In frying pan brown 3 Cups of rice in 1 Tablespoon butter and 2 Tablespoons oil. Add in chopped onions or celery** if using. Brown until rice is glassy looking. Add 3 Cups of water or chicken broth to the rice. Cover and cook 20 minutes or until rice is tender.

You can sauté 1 Cup chopped onions and/or 1 Cup chopped celery with the butter and oil.
Keep experimenting, learning and creating side dishes, vegetable dishes and salads.
More Side Dish Recipes
Looking for more side dish and salad recipes for kids cooking lessons?
Visit our Easy Kids Meals-side dishes.
Learn more about cooking vegetables.
Salad Recipes
Follow Kids Cooking Activities