Senior Chef - Kids Cooking Lessons Plans
16-18 years old - Lesson 1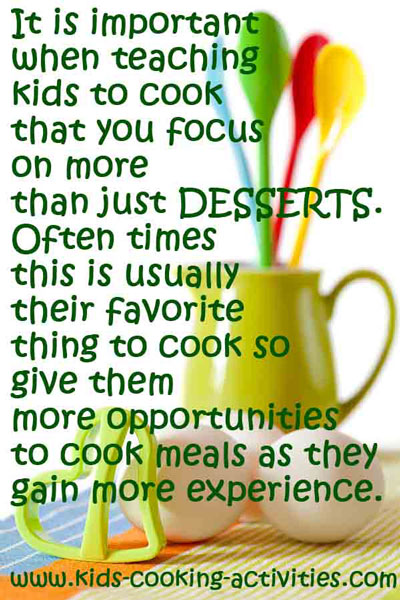 For Kids Cooking Lessons 1, you will be trying various main dish recipes. There are several lessons within this lesson. Try a different meat dish each time to allow more experience in cooking a variety of meat. Such as chicken dishes, hamburger dishes, pork, fish, etc.
Kids Cooking Activities Teaching Materials
Make teaching easier with our activities and recipes compiled in theme sets and books with an easy to read format
Perfect for teaching!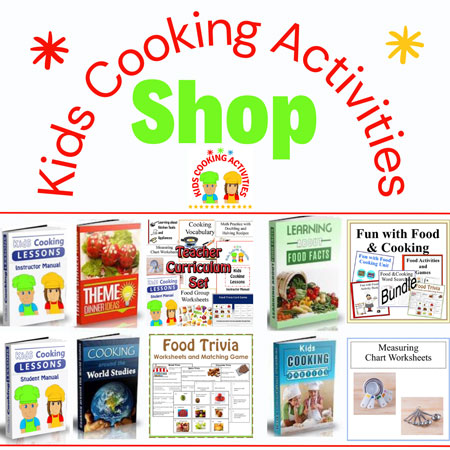 ~This post may contain affiliate links and I'll earn a small commission if you shop through them. There is no extra cost to you. This is how we help support our family and continue to bring you amazing content. To learn more see the
affiliates disclosure here.
~
Cooking Main Dishes or Meat Dishes
Pick whichever recipe you would like that is a main dish or meat dish. We have a few examples for you if you need some.

If your family doesn't eat meat, then practice some
vegetarian main dish recipes.
Chicken Cordon Bleu
Ingredients
6 chicken breasts
6 slices Swiss cheese or cheese of choice
6 slices ham
can cream of chicken soup
½ pint sour cream
Place a chicken breast between two sheets of waxed paper. Beat chicken flat with tenderizer or meat mallet. Place a slice of ham and a slice of cheese on top each chicken. Roll up and secure with toothpicks. Place in baking dish. Mix soup and sour cream together and pour over top of chicken. Marinate several hours. Cook at 350 degrees for 30-40 minutes, until chicken is no longer pink.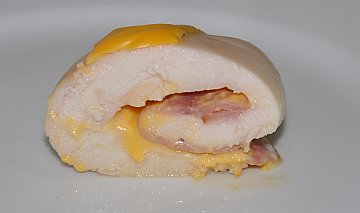 Peachy Pork Chops
Ingredients
¼ Cup brown sugar
can cream of mushroom soup
1 Tablespoon Worcestershire sauce
¼ Cup water
½ teaspoon cinnamon
¼ Cup peach juice from canned peaches
2 Cup fresh peaches or canned peaches
6 boneless pork chops
Combine brown sugar, cinnamon, soup, Worcestershire sauce, peach juice and water in a bowl. Stir together. Place pork chops in crock pot and pour mixture over top. Layer peaches over pork chops. Cook 4-6 hours on high.
Taco Pie
Ingredients
1 lb. Ground beef
Taco seasoning mix
1/2 Cup water
1-2 Cups crushed corn chips (Fritos or Doritos taste good, also)
1 Cup sour cream
taco sauce
8 oz. crescent dinner rolls
1 Cup cheddar cheese
chopped tomatoes
shredded lettuce
Brown and drain ground beef. Add seasoning mix and water and simmer. Form crust with dinner rolls in pie plate. Don't separate crescent rolls just roll out into a crust. Sprinkle crushed corn chips on top of rolls. Add meat and spread sour cream on top. Sprinkle with cheese. Bake 20-25 minutes at 375 degrees. Top with lettuce and tomatoes and serve with taco sauce.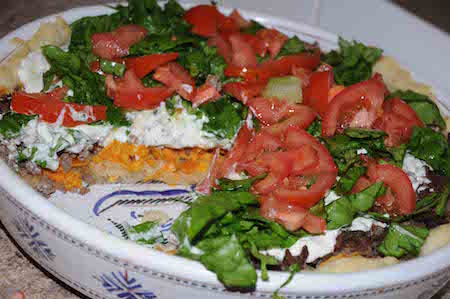 Continue learning and experimenting with more basic kids cooking lessons dinner recipes. Try some of these
main dish recipes that have 6 or less ingredients.
Follow Kids Cooking Activities