Kids Trail Mix Recipes
Keep these few steps in mind when making trail mix, and you can create different versions over and over. Better yet the kids can create their own variety and pack them for snacks and lunches!
Simply pick one or two items from each category below and mix it together. Store in air tight containers or baggies and you have a simple snack to take on the go.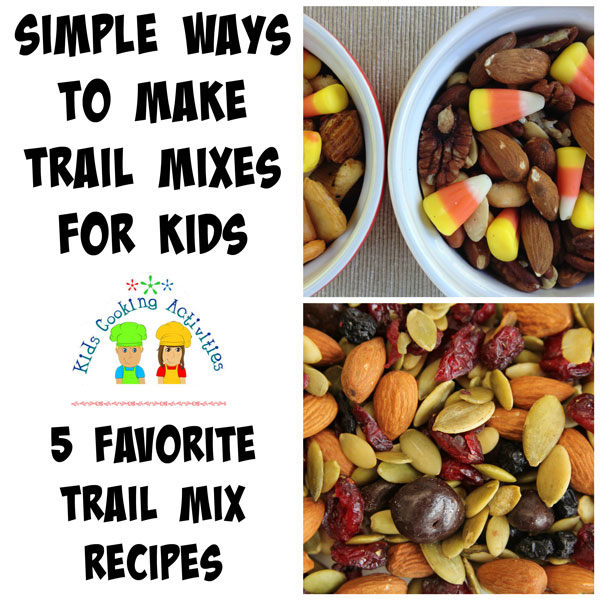 Kids Cooking Activities Teaching Materials
Make teaching easier with our activities and recipes compiled in theme sets and books with an easy to read format
Perfect for teaching!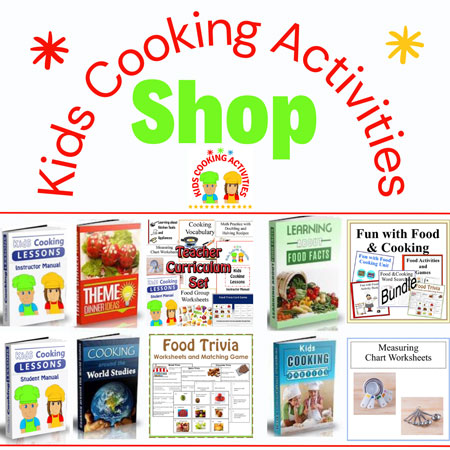 ~This post may contain affiliate links and I'll earn a small commission if you shop through them. There is no extra cost to you. This is how we help support our family and continue to bring you amazing content. To learn more see the
affiliates disclosure here.
~
Something Salty
The salty sweet combination is usually what has people eating trail mix.
Peanuts
Almonds
Roasted nut variety
Sesame sticks
Pistachios
Sunflower seeds
Pumpkin seeds
Pretzels
Chex - gluten and nut free option *
Popcorn - gluten and nut free option *
Cheerios - gluten and nut free option *

Something Sweet
This doesn't have to be M&M's or candy you can think dried fruit or chocolate chips of some variety. Here are some ideas for sweet additions:
Dried cranberries
Raisins
Dried peaches, apples or apricots cut in bite size pieces
Shredded coconut
Banana chips
Cereal
Freeze dried berries
Favorite Additions
I know my kids and (mine too!) favorite addition to the trail mix is plain M&M's. While it is true that the kids might just pick out their favorites and leave the rest of the trail mix behind, most kids will eat some of the mix along with it.
It is worth a try, if you find it becomes a problem don't include the extra goodies next time.
M&M's
Skittles
White or milk chocolate chips
Marshmallows
Goldfish or small crackers
Teddy bear or animal shaped crackers
Something New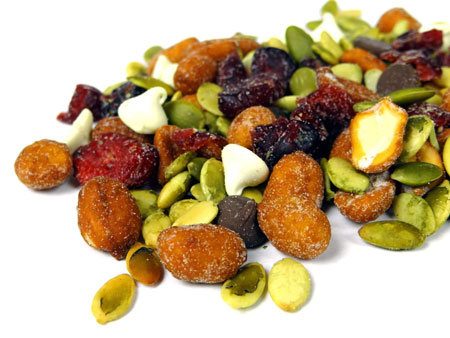 Sneak in a new healthy addition to your trail mix the kids perhaps haven't tried yet.
Roasted chickpeas
Pepitas
Pumpkin seeds
Sesame sticks
Goji berries
Butterscotch chips
Here are 5 Favorite Trail Mix Recipes:
Nutty Trail
Add your favorite nut and other combinations in this combo.
Cereal Snack Mix
Use some of your favorite cereal combinations in a trail mix recipe.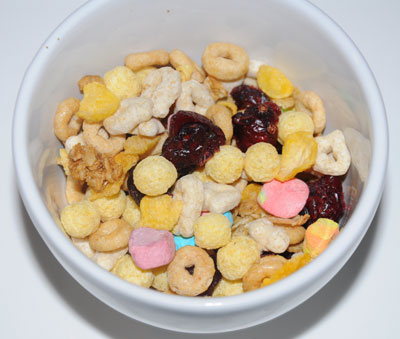 In a Jar
Mix in a Jar
- Create a trail mix as a gift.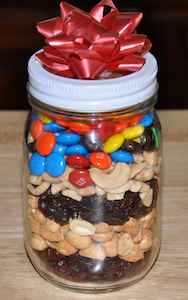 Taco Flavor
Taco Snack
- This recipe takes it a step further. Starting with a trail mix, add spices and bake it.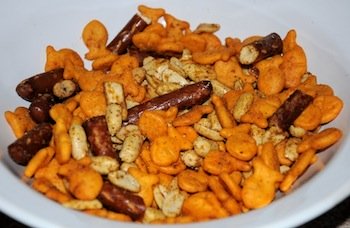 Candy Corn Snack
1 Cup Rice cracker mix
1 Cup mixed nuts
1 Cup candy corn or other favorite candy, if not in season
Mix all together and store in a container.
Or try this
Candy Corn Snack Mix.

Follow Kids Cooking Activities