Kids Cooking Aprons
Kids cooking aprons are a way for children to have something of their very own while helping in the kitchen and protect their clothes at the same time.
For younger chefs, aprons come in handy for other projects around the house also whether it is cooking, play or crafts.
Now a days in stores and the internet you can find some really fun patterns and apron designs. You can also find plain colors that kids can decorate themselves with fabric paints or markers, this makes for a fun project for parties or playgroups.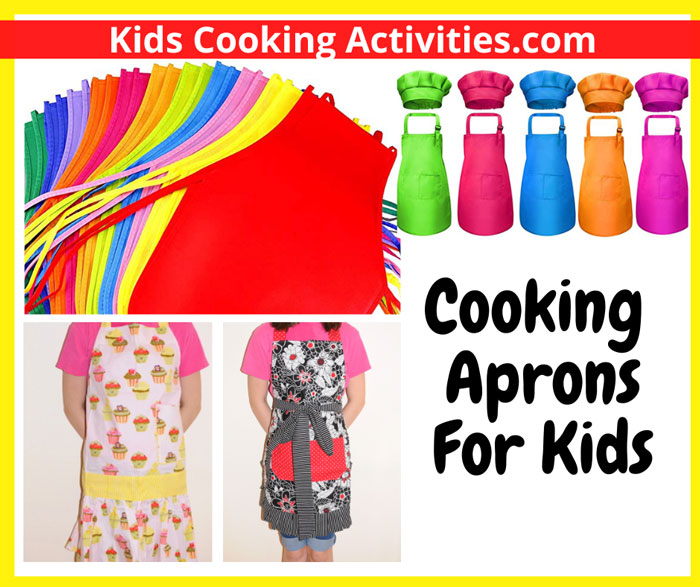 Kids Apron Highlight
Let kids pick out their own apron color or design. It will be one of their favorite parts of working in the kitchen. Click on each image for more details on the style.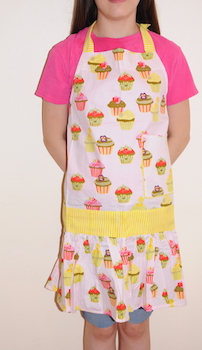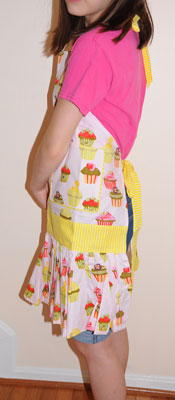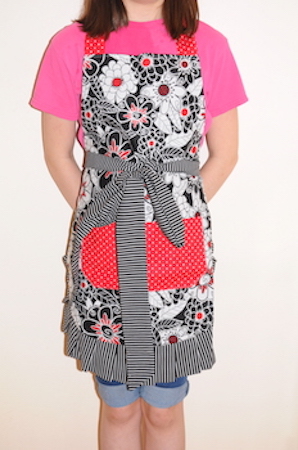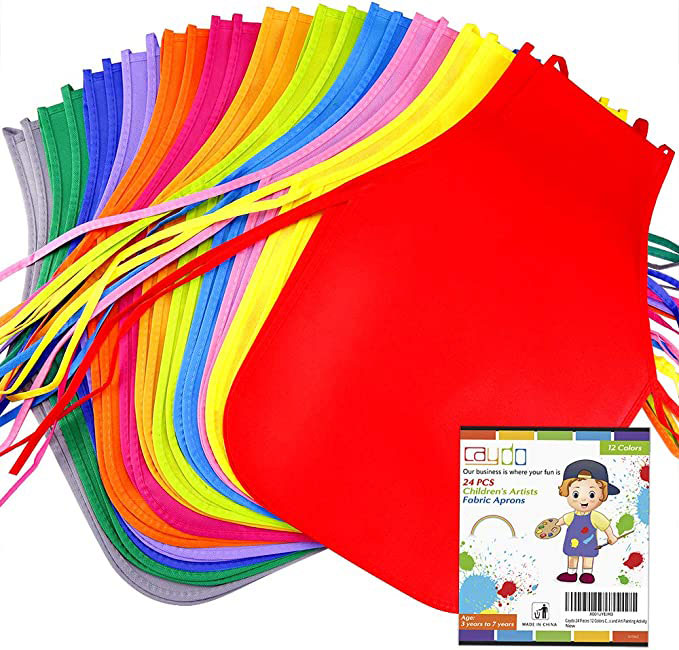 Want to Learn How to Sew an Apron?
You can also sew your own apron
Sew an easy apron

Sew a skirt apron
How to Make a Chef Hat
You can throw on a chef hat for a little extra touch and fun. You can make a chef hat simply by measuring the child's head with white craft foam. Make a headband from the white foam. Then attach white tissue paper or lightweight white material to the foam headband.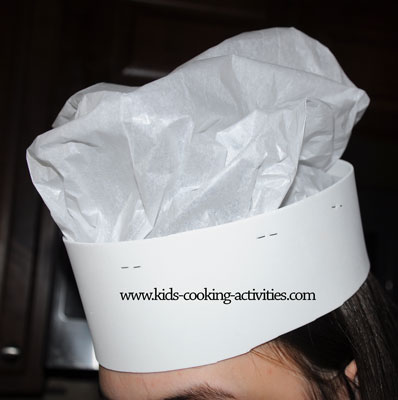 ---
Related Kids Cooking Supply Pages:
~
Supplies
, ~
Aprons
, ~
Baking Kits
, ~
Cookbooks
, ~
Kitchen Products
, ~
Games
, ~
Fun Utensils
---
Follow Kids Cooking Activities