Kids Cooking Products
We've compiled some great kids cooking products that children will love and will help in teaching them to cook.

Today in kitchen stores and through the internet there are a lot of fun products available for children, whether they are aprons, kitchen utensils, children's cookbooks, kits or baking items we have a variety of items to create a fun atmosphere in the kitchen for your children.
Kitchen Items to Have on Hand
Apron
It is important to wear a
cooking apron
while cooking and cutting, to avoid marks on clothes and also tie back hair, if needed.
Pot Holders & Hot Pads
In the kitchen, hot pads are your friends that helps to avoid serious burns. So, make sure that you use these things while handling hot items. Try making your own
pot holder sewing project.

Cutting Board
A cutting board is one of the essential tools for making any recipe. After using it, make sure that you clean it thoroughly to avoid cross contamination.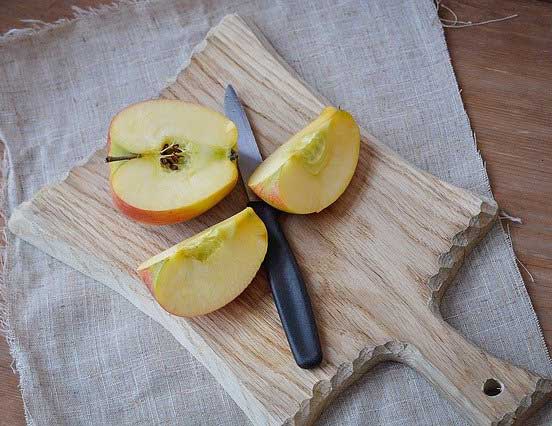 Peeler
A vegetable peeler is an essential tool for grating skins of vegetables. Be careful while peeling and keep your fingers away from the blades.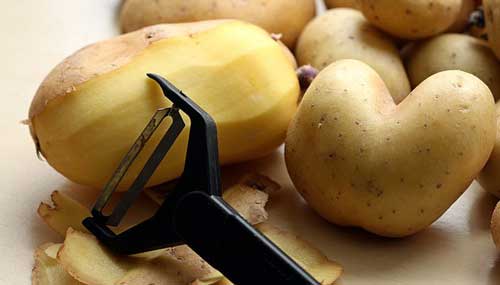 Knives
While learning how to cook, you should know about three types of knives, the first one "serrated knife", used to cut baked goods such as bread and cakes. Second knife "French knife", used to cut meat products and third knife is "paring knife", used to cut vegetables and fruits. See our
cooking posters for more knife safety charts.

See more kitchen products to have on hand below.
Cooking Product Highlight
Some of my favorite children's kitchen products is a brand called
Curious Chef.
They have a whole line of real kitchen tools that are designed just for children. My children enjoy using the nylon knife set. They also have kits that have all the utensils you may need for a special cooking theme such as a pizza party.
Baking Kits for Kids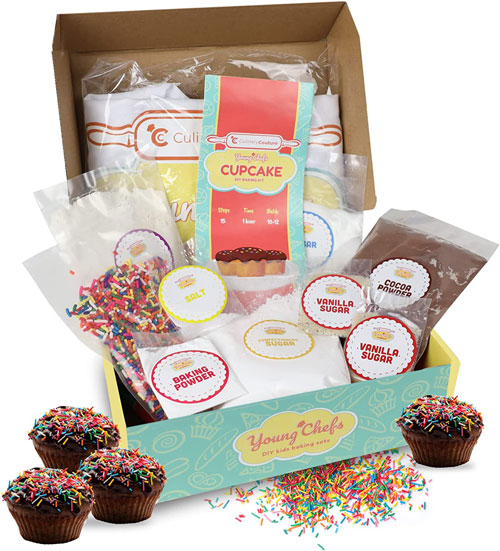 See more baking kit sets on our
Kids Cooking Kits page.
My #1 Kitchen Tool
I wanted to share a super chopper that works great for cooking.
It is great for kids to use
It makes chopping fruits or vegetables finely so much easier.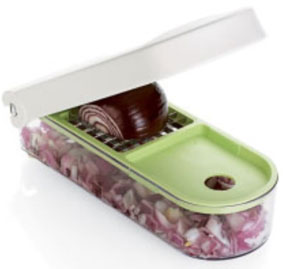 Vidalia Chop Wizard
I use it to add vegetables to soups, meatloaves, stir fries, salads, and so on. My kids are more apt to eat small chopped vegetables like these then large chunks.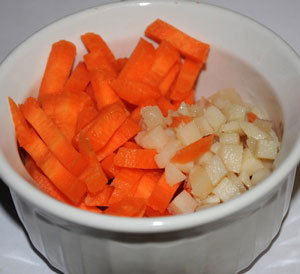 It is a simple and non-expensive item to add to your kitchen to help the kids get more involved in cooking!
Kitchen Products to Stock Your Kitchen With
Here are our
Top 10 Kitchen Products to have when Cooking with Kids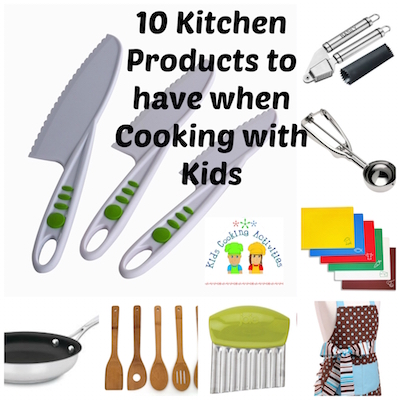 See the must have kitchen items we recommend having on hand.


---
Related Kids Cooking Supply Pages:
~
Supplies
, ~
Aprons
, ~
Baking Kits
, ~
Cookbooks
, ~
Kitchen Products
, ~
Games
, ~
Fun Utensils
---
Follow Kids Cooking Activities