Kids Cooking Products
We've compiled some great kids cooking products that children will love and will help in teaching them to cook.

Today in kitchen stores and through the internet there are a lot of fun products available for children, whether they are aprons, kitchen utensils, children's cookbooks, kits or baking items we have a variety of items to create a fun atmosphere in the kitchen for your children.

Cooking Product Highlight
Some of my favorite children's kitchen products is a brand called
Curious Chef.
They have a whole line of real kitchen tools that are designed just for children. My children enjoy using the nylon knife set. They also have kits that have all the utensils you may need for a special cooking theme such as a pizza party.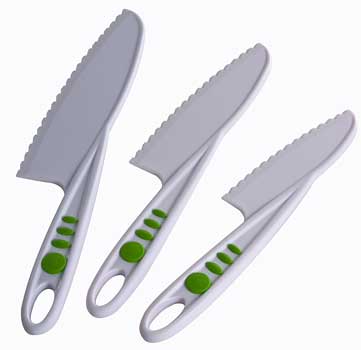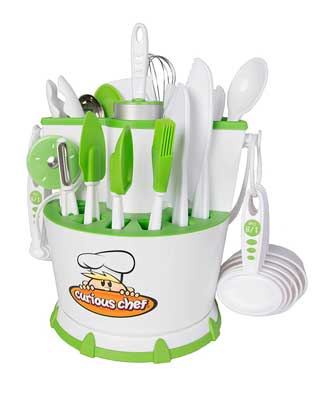 Cooking Kits for Kids
Kitchen Products to Stock Your Kitchen With
Here are our
Top 10 Kitchen Products to have when Cooking with Kids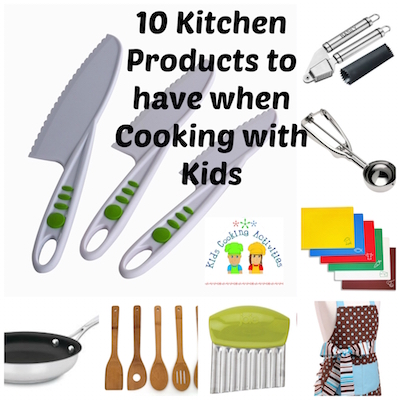 See the must have kitchen items we recommend having on hand.


---
Related Kids Cooking Supply Pages:
~
Supplies
, ~
Aprons
, ~
Baking Kits
, ~
Cookbooks
, ~
Kitchen Products
, ~
Games
, ~
Fun Utensils
---
Follow Kids Cooking Activities