Best Lasagna Recipes
This page has a collection of some of the best lasagna recipes, in our humble opinion. We've included several different lasagna recipes you are sure to find one your family will enjoy including a white sauce lasagna, lasagna cottage cheese, lasagna roll ups and a few new lasagna recipes with a twist such as Chicken Alfredo Lasagna and a lasagna soup recipe. Try any of these versions to learn how to make lasagna!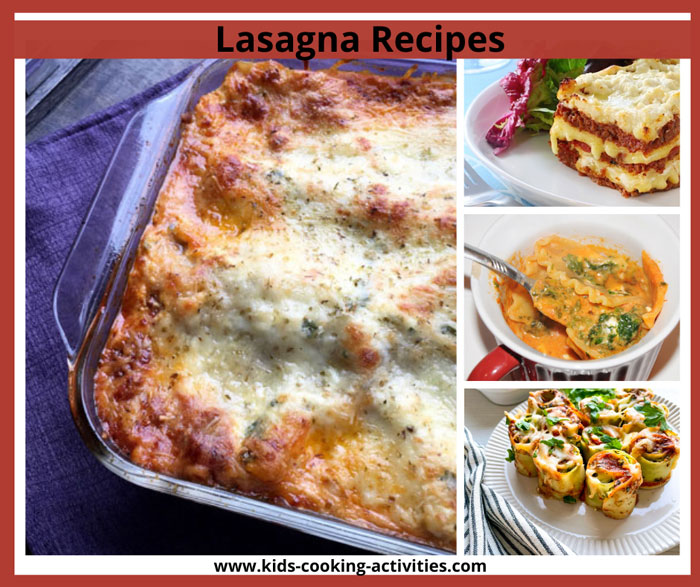 Kids Cooking Activities Teaching Materials
Make teaching easier with our activities and recipes compiled in theme sets and books with an easy to read format
Perfect for teaching!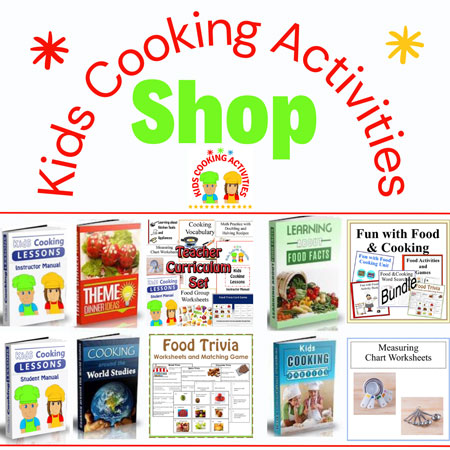 ~This post may contain affiliate links and I'll earn a small commission if you shop through them. There is no extra cost to you. This is how we help support our family and continue to bring you amazing content. To learn more see the
affiliates disclosure here.
~
White Sauce Lasagna
Tomato Sauce Layer

*If you have a jar or
homemade tomato sauce,
you can use it in place of this.
6 tbsp olive oil
1 onion, minced or grated
1- 1/2 lb. lean ground beef
3 garlic cloves, minced
small can of tomato paste
6 cups diced tomatoes, pureed in blender
2 teaspoons oregano
2 bay leaves
season with salt and pepper
White Sauce Layer

3 Tablespoons butter
3 Tablespoons flour
3- 1/2 Cup of milk
8 oz. or 2 Cups mozzarella cheese, shredded
You'll also need:
1 lb. oven ready lasagna noodles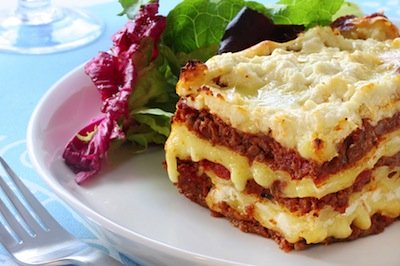 White Lasagna Recipe Directions
To prepare the tomato sauce, add oil to a large skillet and saute onion, garlic and ground beef. Cook until beef is no longer pink, drain fat off and add back to heat. Add in tomatoes, tomato paste, oregano, bay leaves and season with salt and pepper. Allow to simmer 15-20 minutes, while you are preparing the white sauce.
To prepare the white sauce, melt butter in saucepan. Whisk in flour to
make a roux
. Whisk in milk slowly and allow to boil and thicken several minutes. Continue to stir occasionally. After several minutes add cheese and stir until melted. Take off heat.
To assemble your white sauce lasagna,
Ladle 1/2 Cup or less of tomato sauce on the bottom of a baking dish. Layer lasagna noodles over the sauce. Spread white sauce over the noodles. Continue layering tomato sauce, noodles and white sauce until the pan is full. Make sure your noodles at the top have a layer of liquid, either tomato or white sauce covering them.
Bake at 350 degrees for 30-40 minutes or until noodles are tender.
TIP: The key to keeping lasagna from getting soupy is to make sure your noodles are thoroughly dried before assembling.
Cottage Cheese Lasagna Recipe
Cottage Cheese Mixture
1 Cup mozzarella cheese, shredded
1 Cup Gruyere cheese, shredded
2 Cups cottage cheese
3/4 Cup grated Parmesan cheese
2 Tablespoons parsley
1 Tablespoon Italian seasoning
1 egg, beaten
pinch of salt and pepper
Reserve some Gruyere and mozzarella for topping. In a mixing bowl, blend together cheeses, egg, and seasonings. Stir together.
Ingredients for Lasagna
12 whole lasagna noodles, cook according to package directions
4 Cups spaghetti or tomato sauce
To assemble your easy lasagna recipe, cook your noodles or use ready to use noodles. Pour a small bit of spaghetti sauce on the bottom of casserole dish. Layer noodles, cheese mixture and spaghetti sauce. Continue making layers until mixture is gone. Top with remaining Gruyere and mozzarella cheese. Loosely cover with aluminum foil and bake at 350 degrees for 30 minutes. Remove foil and continue baking 15 minutes until cheese is browning.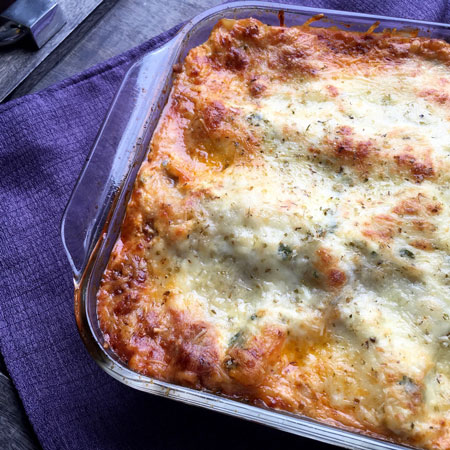 Freezing Lasagna
Whenever I make any of these best lasagna recipes, whether it is the white sauce lasagna or cottage cheese lasagna, I make an extra to freeze. Lasagna freezes nicely. They even sell freezer containers such as Glad ovenware, that can be placed right in the oven.
Wrap your prepared dish in tin foil or place a lid on the container. When ready to cook, unthaw overnight and bake. You can take the lasagna right out of the freezer and bake but keep in mind the cooking time will be 1-1/2 hours or more. Just check periodically and allow extra time if you prefer this method.
More Best Lasagna Recipes- Lasagna Soup
This lasagna soup recipe is a fun variation on an old classic. It is great served with garlic bread or cheese bread. You can add more vegetables or leave out the green pepper however your family likes their soup. Adding
mafalda noodles
which are mini size lasagna noodles fits the dish perfectly but you can use whatever noodles you may have on hand.
Ingredients
1 lb. ground beef or turkey
1 Cup water
1 can tomato paste
2 garlic cloves, minced
1 green pepper, diced small
1 onion, chopped small or grated
28 oz. can tomatoes, pureed or chopped
1 ½ teaspoons Italian seasoning
2 Cups pasta, you can find small lasagna noodles called mafalda that are fun to use in this recipe or break up large lasagna noodles into bite size pieces or use whatever noodles you have on hand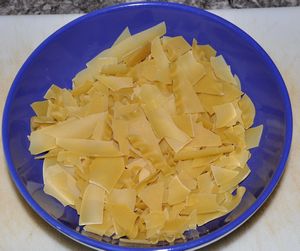 In large stock pot or soup pan, saute meat, green pepper, garlic, and onions until beef is done. Drain off fat and return to pan. Stir in tomatoes, tomato paste, water and seasoning. Add pasta and simmer until pasta is done.
*Serve with a sprinkle of mozzarella cheese and Parmesan cheese.
Try this lasagna in a mug recipe here.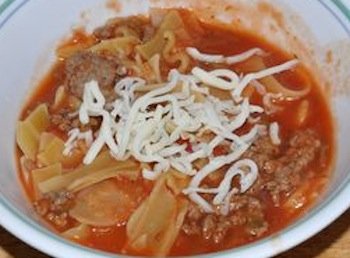 Best Lasagna Recipes- Chicken Alfredo Lasagna
The idea of chicken lasagna Alfredo is a new variation. Imagine taking out the tomato sauce with beef and instead using an Alfredo sauce with chopped chicken mixed in it. Sounds good doesn't it! Our recipe here still uses a cottage cheese mixture in the lasagna as well.
Alfredo sauce, jarred or homemade
cooked chopped or shredded chicken, (rotisserie chicken works great!)
ready to cook lasagna noodles
Cottage Cheese Filling
1 cup mozzarella cheese,shredded plus extra for topping
2 Cups cottage cheese
¾ Cup grated Parmesan cheese plus extra for topping
2 Tablespoons parsley
2 eggs, beaten
pinch of salt and pepper
In a mixing bowl, blend together cheeses, egg, and seasonings. Stir together.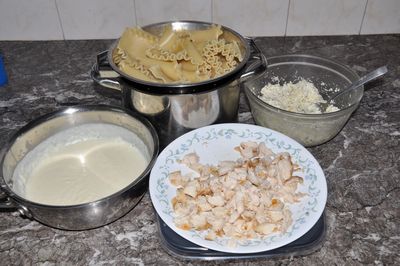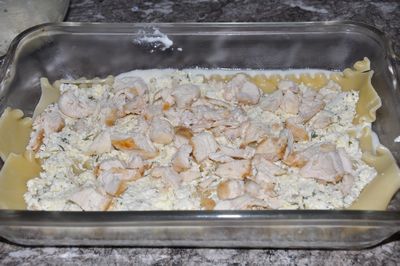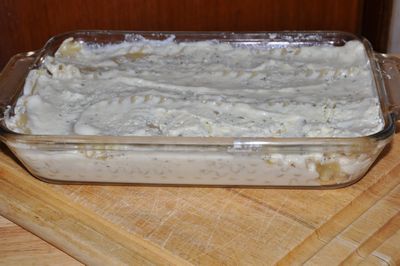 To assemble your alfredo chicken lasagna, add a little alfredo sauce to the bottom of a casserole dish. Layer with lasagna noodles, cottage cheese mixture, chopped chicken and more alfredo sauce. Continue the layers until your ingredients are gone. Top with shredded cheese.
Bake at 350 degrees for 30 minutes or until cheese on top is browning and mixture is bubbly.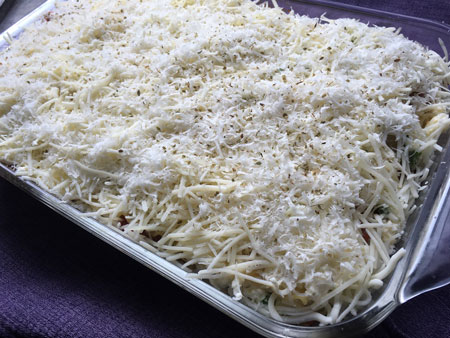 Vegetable Lasagna
Try this Vegetable Lasagna Recipes
Lasagna Roll Ups
This recipe is similar to a
manicotti recipe
, it just uses different noodles.
This is a fun way to change up your lasagna. Cook noodles and allow to cool. All you do differently from the recipe above is, instead of layering noodles and cheese, add a spoonful of cheese mixture on a cooked lasagna noodle and roll up. Place rolled noodle on spaghetti sauce and continue with rest of noodles and cheese. Top with spaghetti sauce and sprinkle with cheese. Bake as directed above.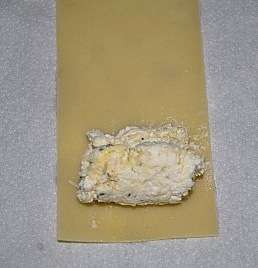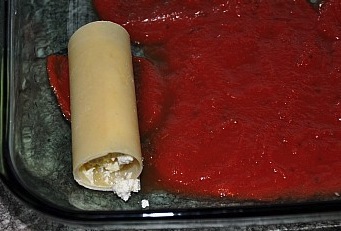 A variation on the above lasagna rolls is to use lasagna noodles, add cheese mixture (we added chopped spinach to this recipe) then layer in pan with
noodle facing up.
Sprinkle with cheese and bake at 350 degrees for 25-30 minutes.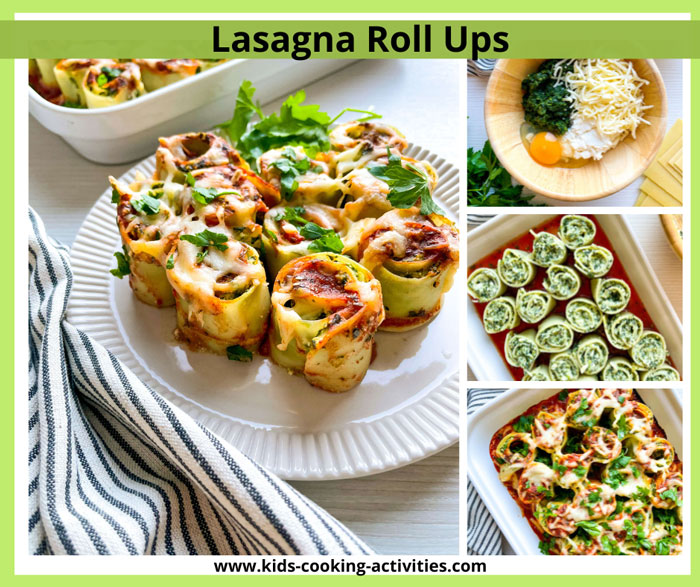 What is your best lasagna recipes?
Submit your favorite kids recipe
Do you have a favorite recipe your kids love to make? Or a recipe your kids ask you to make again and again? Share it with us!
Reader's Submitted Recipes
Click below to see contributions from other visitors to this page...

Vegetable Lasagna
Lasagna consists of 4 parts, 3 if you don't want the vegetables. Once you get your 4 parts ready then you put your lasagna together layer by layer. …
Follow Kids Cooking Activities