Easy Microwave Meals
Easy microwave meals are an excellent choice for parents who are looking for fun activities to do with their child. Teaching your children how to make simple, tasty microwave recipes will not only prevent them from having to use the stove to make an afternoon snack, but may also instill in them a sense of confidence knowing that they have the ability to do something for themselves.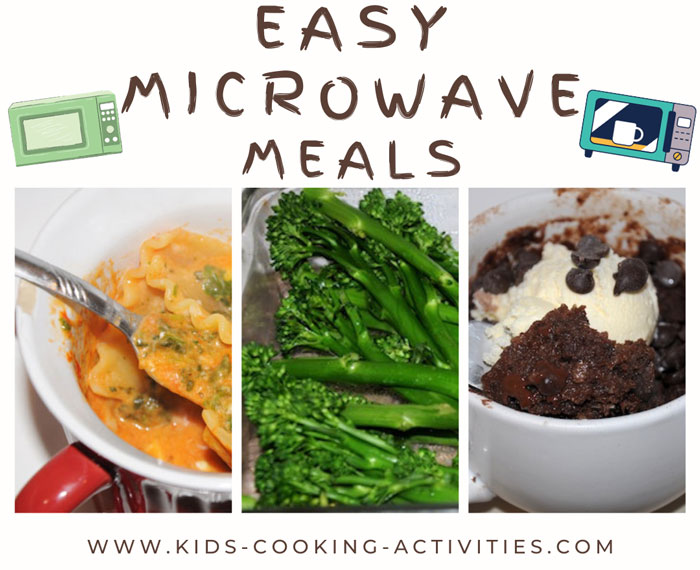 When you are considering which types of microwave recipes to teach your child to make, your must first consider what makes a perfect microwave meal. Ideally, easy microwave meals should be just that, easy. You want your child to be able to make these dishes with ease, so it is important that the recipes you choose have limited ingredients and preparation instructions to help limit the chance of them making mistakes. Having said that, numerous easy recipes can be used that require very little time or effort.
Included on this page:
Microwave Main dish recipes
Microwave Side dishes
In a Mug Recipes
Microwave Desserts
Help in teaching kids to use the microwave
7 Microwave Meal Ideas
Kids Cooking Activities Teaching Materials
Make teaching easier with our activities and recipes compiled in theme sets and books with an easy to read format
Perfect for teaching!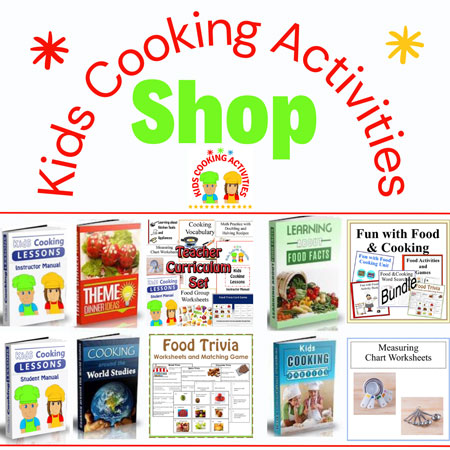 ~This post may contain affiliate links and I'll earn a small commission if you shop through them. There is no extra cost to you. This is how we help support our family and continue to bring you amazing content. To learn more see the
affiliates disclosure here.
~
Easy Microwave Meals- Main Dish Recipes
Creamy Beef Noodles
One of the most easy microwave meals to perfect, this dish can be made in approximately half an hour. The materials and ingredients you will need include:
1 pound of ground hamburger
1 can of cream of mushroom soup
1 - 4 ounce can of mushroom pieces
4 cups of uncooked noodles
1 ½ tablespoons of mustard
2 ½ cups of water
1 tablespoon of parsley flaked
2 quart glass casserole dish
You will first need to place your beef inside your casserole pan, breaking it up with a fork as best you can and distributing evenly along the bottom. As with other easy microwave meals, put your casserole dish in the microwave for 6-8 minutes to cook the meat. Drain as much fat out of the casserole pan as possible.
Stir the meat around again with a whisk or another large utensil to help crumble the meat even further. Add your remaining ingredients to the casserole pan, mixing them with the hamburger meat until distributed evenly throughout the mixture. Cover your dish and microwave the concoction for 15-17 minutes until the noodles are tender, remembering to stir occasionally throughout the process. Let cool to a tolerable level before serving.
BBQ Chicken
4 chicken breasts
1/2 Cup barbecue sauce
1/4 Cup cheddar cheese
2-3 Tablespoons bacon bits, optional
Place chicken breasts in a microwave dish. Top with sauce. Cook in the microwave for 4-5 minutes. Sprinkle with cheddar cheese and bacon bits. Cook in the microwave for another 3-4 minutes.
Mango Monday Meat Loaf
1 lb lean ground beef
1 Cup chopped mango
1 cup bread crumbs
1 egg
1 onion, grated
salt and pepper to taste
Combine all ingredients in a bowl and combine together with your hands. Form into a loaf and place in a glass loaf pan. Cover with microwave safe waxed paper and cook in the microwave for 15-20 minutes or until meat thermometer reads 160 degrees.
Micro Cooked Mushrooms Patties
1/4 C of cornstarch
2- 1/2 Cups beef broth
1 (6 oz.) jar of sliced mushrooms
4 tsp Worcestershire sauce
1 tsp dried bail
1 egg
1/2 Cup bread crumbs
1 onion, grated
1/2 tsp season salt
1/4 tsp pepper
1- 1/2 lbs. ground beef
Blend together cornstarch and beef broth in a microwave safe casserole dish. Stir in mushrooms, Worcestershire sauce and basil. In a separate bowl, blend together and mix together egg, bread crumbs, onion, salt and pepper. Add ground beef to bread crumb mixture. Mix together until you can form into 6 patties and place in the microwave safe casserole dish. Microwave patties on high for 6-10 minutes or until patties are cooked through. Halfway through cooking turn patties around.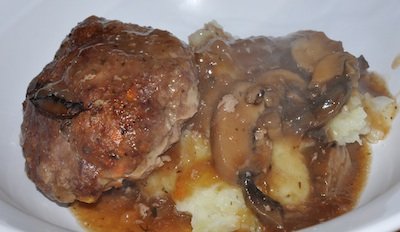 Micro Hot Sauerkraut Clubs
4 thick slices of French bread
1 tbsp butter
4 slices of bologna
4 slices of salami
1 (16 oz.) can of sauerkraut
1 Cup Mozzarella cheese, shredded
Spread butter on French bread and add a slice of bologna and salami. Add sauerkraut and cheese. Place on a microwave safe plate and microwave for 3-4 minutes or until warmed.
Broccoli Cheese Soup
10 oz. pkg. Frozen broccoli
2 Cup milk
1/3 Cup flour
1 Cup water
2 Cup Velvetta cheese cut into cubes
1 Cup half and half
2 chicken bouillon cubes
Combine milk, flour, water, chicken bouillon cubes and half and half in microwave safe dish. Whisk together. Add in broccoli and cook in microwave several minutes stirring often. Stir in cheese and cook until cheese is melted and broccoli is tender.
Easy Microwave Meals- Side Dish Recipes
Roasted Acorn Squash with Pine Nuts
2 Tbsp unsalted butter
2 Tbsp brown sugar
1 teaspoon sage
2 medium acorn squash, sliced into 1 inch wedges
2 Tbsp toasted pine nuts or almonds
salt and black pepper to taste
In a microwave safe casserole dish, melt butter. Stir brown sugar and sage into butter until well combined. Add squash wedges. Bake for 5-10 minutes in the microwave until squash is tender. Sprinkle with nuts.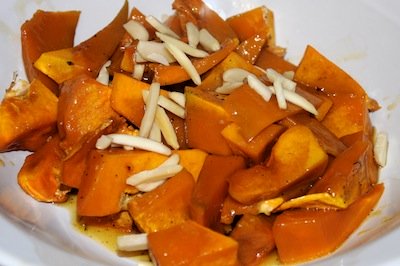 Steamed Green Beans
1 lb. fresh green beans, trimmed
1 Cup water
1 tsp salt
1/2 tsp pepper
In a microwave safe casserole dish, add water and green beans. Cook for 15-18 minutes or until tender. Drain water off green beans and season with salt and pepper.
Chive and Onion Cheesy Potatoes
1(10 3/4 oz.) can cream of celery soup
1 (8 oz.) pkg chive and onion cream cheese
2 Cups frozen cubed potatoes ~
1/2 Cup cheddar cheese, shredded
In a microwave safe casserole dish stir together soup and cream cheese. Microwave for 2 minutes or until cream cheese is melted into the soup. Fold in potatoes and combine until well covered. Bake for 10 minutes in the microwave or until potatoes are tender. Sprinkle with cheddar cheese and cook another 2 minutes until cheese is melted.
~If using fresh potatoes you'll need to cook for additional time.
Broccoli in the Microwave
1 lb. broccoli
1 tsp lemon zest, finely grated
1/4 tsp salt
1/4 tsp pepper
Cut broccoli in florets and place in a in a microwave safe casserole dish. Add 1/4 Cup water and cook in the microwave for 3-5 minutes. Drain water off broccoli and season with lemon, salt and pepper.
~If you like cheese on your broccoli, sprinkle broccoli with 1/2 Cup shredded cheddar cheese and microwave 1-2 minutes until cheese melts.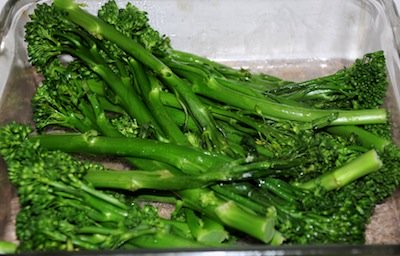 ---
Make teaching easier with our activities and recipes compiled in one easy to read format.
---
Microwave In A Mug Recipes
Omelet in a Mug
Ingredients
Cooking oil spray
2 Eggs
50 g Spinach
1 tablespoon sprinkled cheese
1 teaspoon Green onions, optional
Salt and pepper (as needed)
Directions
Spray oil inside coffee mug or jar.
Add eggs in a mug and mix until the yokes are combined using fork.
Add all remaining ingredients.
Gently mix once together.
Place the mug in microwave oven and cook for 90 seconds.
Remove mug and let it cool for 30 seconds.
Enjoy the tasty and delicious omelet.
**Add or take away whatever ingredients you like in your eggs. Ham, sausage, chopped peppers, mushrooms, etc. all work well in these mug omelets.
Lasagna in a Mug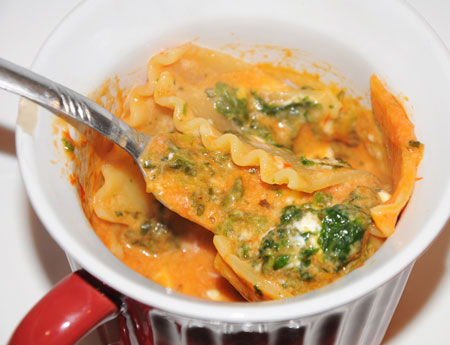 Ingredients
2 pasta lasagna sheets, ready to serve
6 oz. Water
1 teaspoon Olive oil or cooking spray
3 tablespoons Pizza sauce
4 tablespoons Ricotta or cottage cheese
3 tablespoons Spinach
1 tablespoon Cheddar cheese
Optional: 2 tablespoons cooked sausage
Directions
Break lasagna sheets and place properly inside the mug.
Spray with olive oil, avoids sticking.
Cover lasagna with water.
Cook for 3-4 minutes in microwave oven or until pasta looks tender.
Remove the water and set pasta aside.
In the same mug, add pizza sauce and place a few pieces of pasta in mug.
Add spinach, ricotta and sausage into layers.
Sprinkle cheddar cheese on top.
Continue layers again starting with pasta.
Place in microwave and cover with microwave safe cover or paper towel to avoid splatters.
Cook in microwave oven for 3 minutes or until lasagna is heated through.
Let cool for 1-2 minutes and enjoy the taste.
Our
favorite mug
to use for mug recipes is the
Corningware Mug with a Lid.
(pictured in the lasagna in a mug recipe above.)
Easy Microwave Meals- Dessert Recipes
Baked Candy Apple Surprise
4 Red Delicious Apples, cored half way through and peeled
1/3 down from top 16 red hot candy pieces
8 miniature marshmallows
Add apples to a microwave safe casserole dish, add apples. Place a candy, then a marshmallow in the center of each apple. Cover the dish with plastic wrap or waxed paper. Microwave for 7 minutes. Add another layer of candy and marshmallows. Cover and cook again for 5 minutes.
Try this
baked apples recipe also.
Tasty Apple Crisp
An excellent dessert for easy microwave meals, tasty apple crisps is one of many fun and simple kids microwave recipes your child can make with only a microwave. The ingredients and materials needed include:
Can of apple pie filling
2 tablespoons brown sugar
¼ cup of instant cooking oats
2 tablespoons of butter
½ teaspoon of cinnamon
¼ cup of Bisquick mix
Wax paper
Several small microwave bowls Prepared in several small bowls, this recipe makes a tasty snack for typically up to four people depending on the size of your apple-filling can. Pour approximately half a cup of the pie filling into each dish. In a separate bowl, mix your Bisquick, cooking oats, cinnamon, butter and brown sugar stirring with a spoon or fork on until clustered and clumpy.
Using a large spoon spread the contents of this mixture evenly between the bowls of apple filling. Allow this crunchy mixture to stay on top of the apples. Do not mix it in. When it is time to cook, cover the bowls with wax paper and heat each bowl individually in the microwave for 3-4 minutes. Let the dishes stand for 10 minutes to set and cool before serving.
Mini Chocolate Cake in the Microwave
Ingredients
4 Tablespoons all purpose flour
4 Tablespoons sugar
2 Tablespoons unsweetened cocoa
1 egg
3 Tablespoons milk
3 Tablespoons vegetable oil
handful of chocolate chips
Directions
Spray a microwave safe large coffee cup with cooking spray. First add flour, then sugar and cocoa inside the coffee mug. Blend dry ingredients together.
Next add milk, oil and 1 egg. Sprinkle chocolate chips on top. Gently stir until well combined. Place in microwave and cook for 3 minutes.
If desired, add a scoop of ice cream or whip cream and sprinkle with chocolate chips.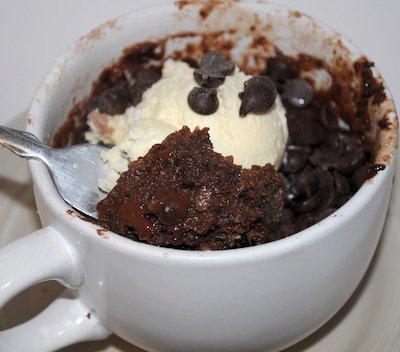 Here are some tips for
teaching your kids to use the microwave.
Using easy microwave meals to create easy, delicious meals and snacks for your children is sure to not only save you time but also give you an outlet to interact and teach your children about cooking.
7 Microwave Meal Ideas Video
Share your Easy Microwave Meals and Recipes
Submit your favorite kids recipe
Do you have a favorite recipe your kids love to make? Or a recipe your kids ask you to make again and again? Share it with us!
---
Related Easy Kids Meals and Ideas:
~
Easy Kids Meals
, ~
Easy Meal Ideas
, ~
Breakfast
, ~
Breakfast 6 or fewer,
~
Side Dishes
, ~
Snacks
, ~
Main Dishes
, ~
Desserts
, ~
No Bake Recipes
, ~
Kids Lunches
, ~
Portion Sizes
, ~
Microwave Meals
, ~
Hidden Vegetable Recipes
, ~
Healthy Kids Meals
, ~
Picky Eater Tips
, ~
Family Dinner
, ~
How to menu plan
, ~
Diabetic
, ~
Toddler Ideas
, ~
Low Calorie
, ~
Gluten Free
, ~
Vegetarian
, ~
Low Carb
---
Follow Kids Cooking Activities