Friday Dinner Ideas
Make Friday Family Fun Dinner Night
By the end of the week, Friday dinner ideas are usually limited to those meals that are quick and easy to throw together or made from leftovers. Moms delight in throwing together leftovers for a meal because it is simple and also cleans out the refrigerator at the same time.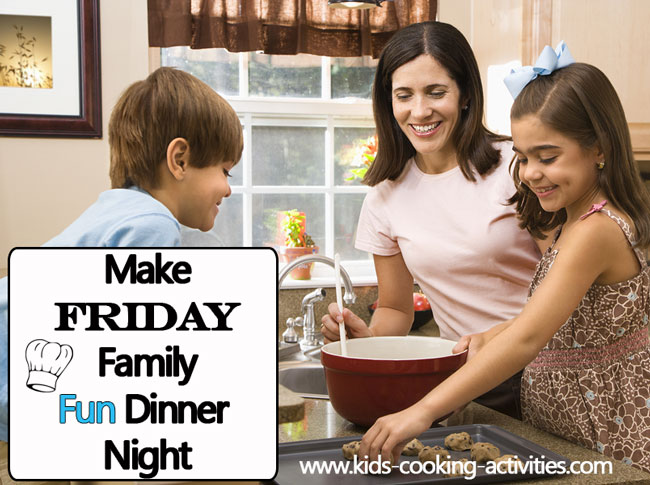 Sometimes, however, the leftovers have been used as after school snacks during the week and the refrigerator doesn't need cleaning on a Friday evening. It's those times when you have to come up with something that tastes good but doesn't make Friday night seem like you are head chef in a busy restaurant.
Of course, you can always order take-out or call the local pizza place or better yet make your own
homemade pizza
and movie night. So why not try some Friday dinner ideas that are easily made, delicious and won't threaten your budget.
Kids Cooking Activities Teaching Materials
Make teaching easier with our activities and recipes compiled in theme sets and books with an easy to read format
Perfect for teaching!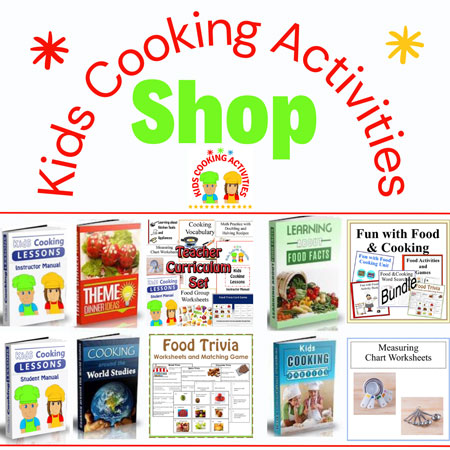 ~This post may contain affiliate links and I'll earn a small commission if you shop through them. There is no extra cost to you. This is how we help support our family and continue to bring you amazing content. To learn more see the
affiliates disclosure here.
~
More Fun Friday Dinner Ideas
Beef Taquitos
Ingredients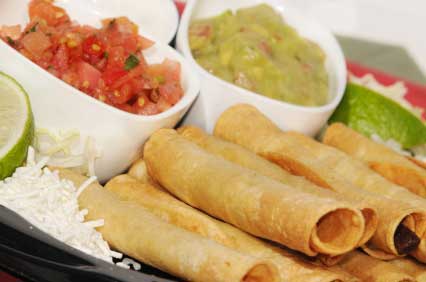 1 tablespoon vegetable oil
1 medium onion, finely chopped
1 clove minced garlic
3/4 pound lean ground beef
1 cup salsa, plus more for dipping
2 teaspoons chili powder
1/2 teaspoon salt
1/4 teaspoon pepper
10 (6-inch) flour tortillas
1/2 cup shredded Cheddar or Monterey Jack
Sour cream
Heat oil in skillet, add onion and garlic and cook for three minutes. Then add the beef, cook until done, and stir in 1/2 cup of salsa, along with the chili powder, salt and pepper. Cook over low heat for ten minutes, stirring occasionally.
Put tortillas on a plate and cover with damp paper towels. Microwave until warm, then top each with beef mixture and sprinkle evenly with cheese. Roll up the tortillas and put them on a foil covered baking sheet, brushing each lightly with oil.
Bake until the filling is heated and lightly brown. You can serve them with either salsa or sour cream. This recipe will feed about four to five people.
Golden Fish Filet Sandwiches
Ingredients
3/4 pound white fish (grouper or cod)
3/4 cup flour
1/2 cup low-fat buttermilk
3/4 cup crushed wheat crackers
1/2 teaspoon salt
1/2 teaspoon pepper
1/4 teaspoon garlic powder
1 tablespoon finely chopped fresh parsley
1 1/2 tablespoons canola oil
Cut fish fillets into small squares, rinse and dry them. Dip each fish square into the flour first, then the buttermilk, then the cracker crumb mixture (all dry ingredients).
Place fish squares in a frying pan coated with two tablespoons of canola oil. Fry until golden brown, place cheese slices on top (optional) and cover until the cheese has melted. Garnish whole wheat sandwich buns with desired condiments. Serve with French fries, macaroni and cheese or macaroni salad. See
more fish recipes.
5 More Easy Dinner Ideas

Easy Taco Bar-
Lay out your taco ingredients and let the family assemble their own tacos.
Taco Recipe Ideas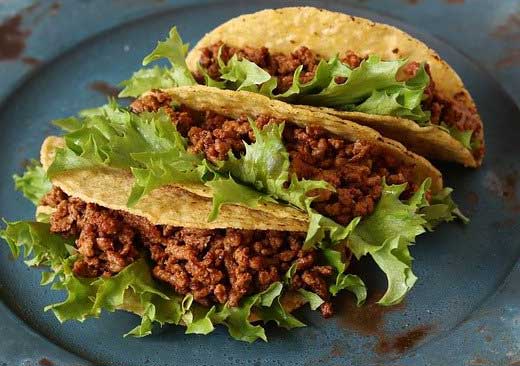 Made to Order Omelets
- Let kids pick out their own toppings or ingredients for their own made to order omelet.
Omelet Recipes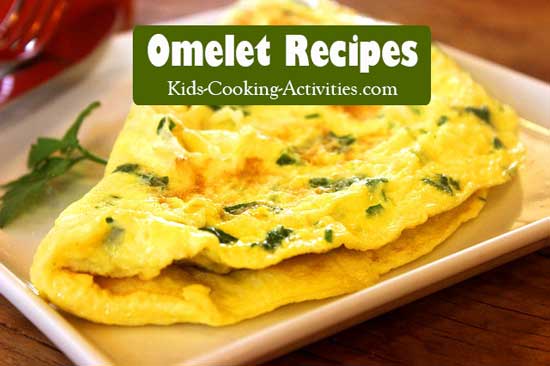 Hawaiian Haystacks
- This fun meal provides kids the chance to pick and choose their own fruit and vegetables that will go on their haystack. See
recipe for Hawaiian haystacks.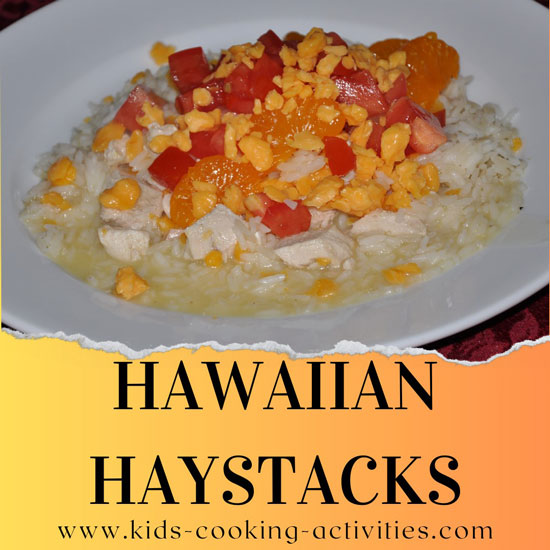 Potato Bar
- make baked potatoes and include all the trimmings that your family can dress up their own potato. See our
potato bar ideas.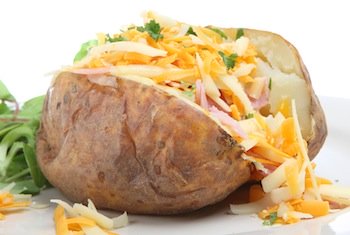 French Bread Pizzas-
make homemade pizzas one step easier by using French bread loaf as your crust. Cut loaf in half lengthwise and in individual pizza sizes. Let each person add their own toppings and bake in a 400 degrees oven until cheese is melted and bread is crispy.
Homemade Pizza Ideas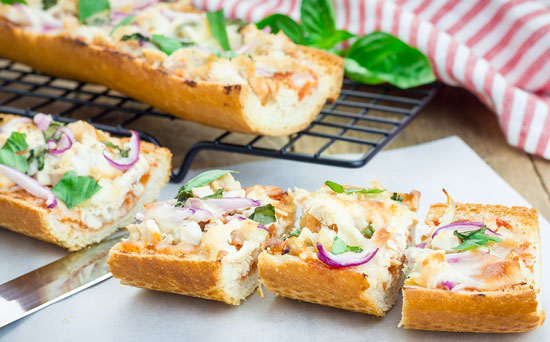 Dessert Friday Dinner Ideas
Always a fun idea is making
Parfaits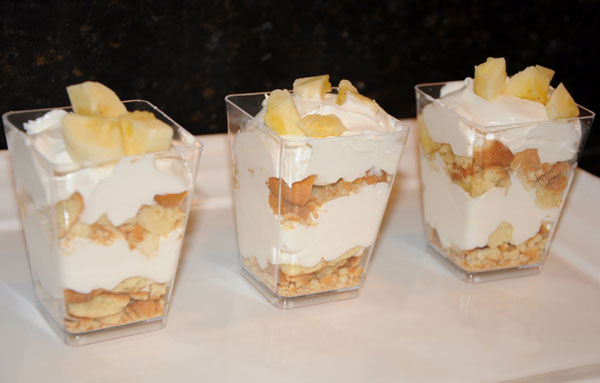 During the warm weekends of summer, Friday dinner ideas can also include grilling out and enjoying
pie a la mode
for dessert.
More Family Fun Ideas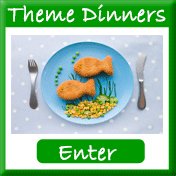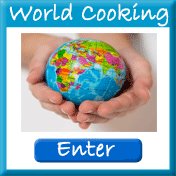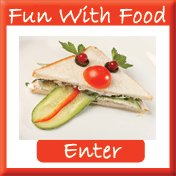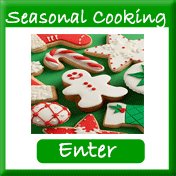 Share your Fun Friday Dinner Ideas
Submit your favorite kids recipe
Do you have a favorite recipe your kids love to make? Or a recipe your kids ask you to make again and again? Share it with us!
Follow Kids Cooking Activities