Parfait Ideas for Kids
Parfaits are a fun way to make an impressive looking dessert. Here are some ideas for making some for a dessert, snack or a celebration of any occasion.
Kids Cooking Activities Teaching Materials
Make teaching easier with our activities and recipes compiled in theme sets and books with an easy to read format
Perfect for teaching!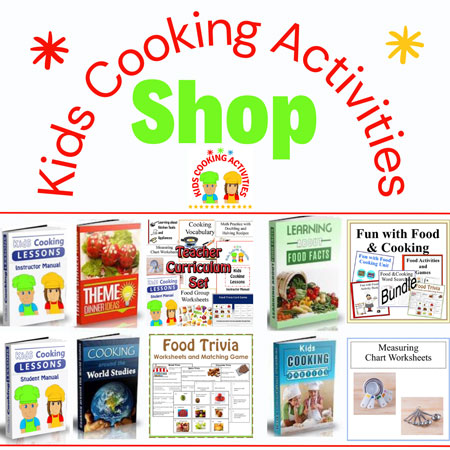 ~This post may contain affiliate links and I'll earn a small commission if you shop through them. There is no extra cost to you. This is how we help support our family and continue to bring you amazing content. To learn more see the
affiliates disclosure here.
~
Parfait Ideas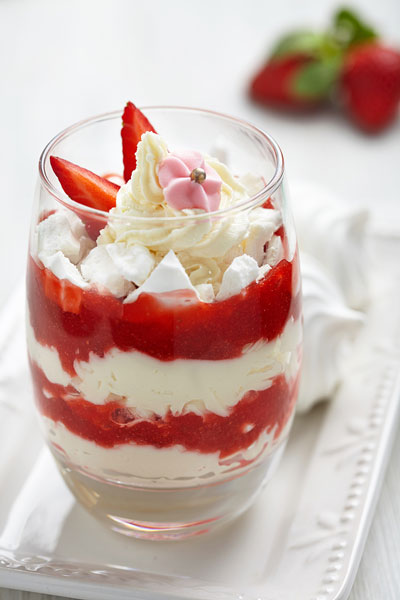 Mash strawberries and layer between meringue and whip cream. Top with fresh strawberries.
Crush graham crackers and place on bottom of dish, top with cheesecake pudding and blueberry jam. Top with fresh blueberries.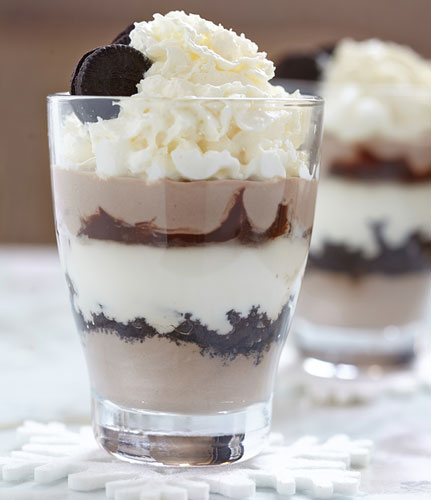 Layer
chocolate mousse
or pudding with crushed sandwich cookies and whip cream. Top with whip cream and a sandwich cookie.
Layer
pumpkin pudding
with whip cream and cranberry sauce.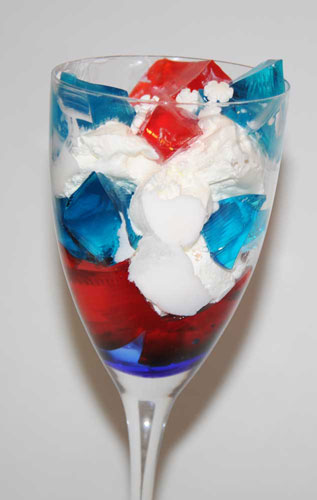 Try this
Jell-O Parfait Recipe.
Easy Yogurt Parfait

Granola Parfait
Uncooked Banana Pudding
Ingredients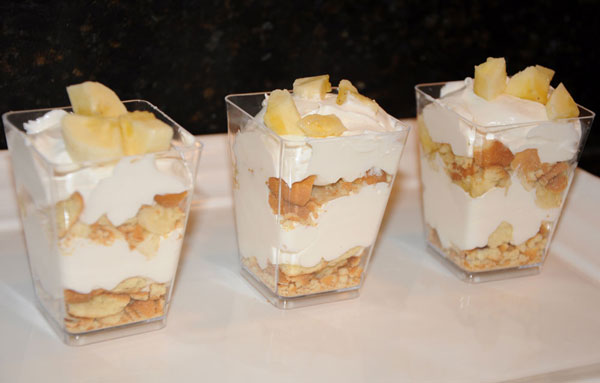 8 ounces sour cream
1 (8 ounce) container frozen whipped topping, thawed
1 (5 ounce) package instant vanilla pudding mix
2 cups whole milk
1 (16 ounce) package vanilla wafer cookies, crushed or chopped
4 bananas, peeled and sliced*
Directions:
Mix sour cream, whipped topping, pudding mix and milk in large bowl. Place a layer of cookies in the bottom of a glass dish or serving dishes. Layer the cookies with the pudding mixture. Then add a layer of the banana slices. Keep adding layers until all ingredients have been used. Refrigerate about an hour before serving.
*Use this same recipe and substitute strawberries diced in place of the bananas.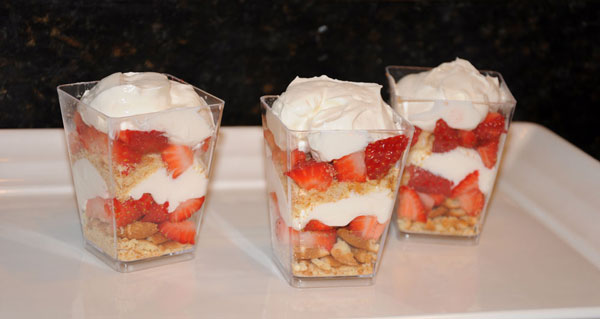 Cheesecake Berry Parfait Recipe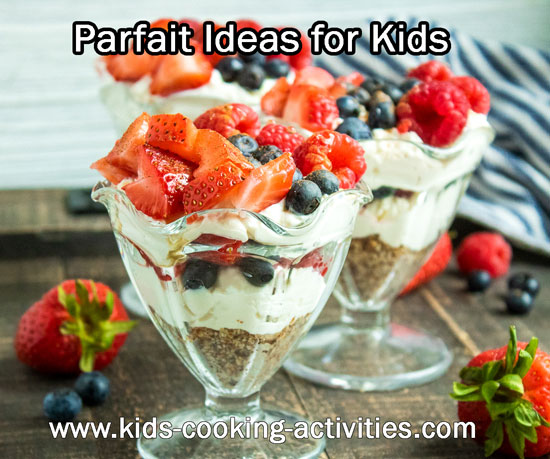 Prep time: 10 minutes Chilling time: 2 hours Serves: 4
Crust Ingredients:
¼ c. raw almonds
¼ c. raw pecans
3 pitted dates, roughly chopped
¼ t. ground cinnamon, plus more for garnish
Cheesecake Ingredients:
4 oz. cream cheese, softened at room temperature
1 C. Greek yogurt
3 T. maple syrup
1 t. vanilla extract
1 C. strawberries, chopped
1 C. raspberries
½ C. blueberries
Directions:
1. In the bowl of a food processor, blend almonds, pecans, dates, and cinnamon. Pulse until the mixture starts to form a ball and the nuts are crumbs. Divide mixture between 4 individual serving dishes or jars and set aside.
2. In a large mixing bowl, beat the cream cheese, maple syrup, and vanilla with an electric mixer until smooth. Set aside.
3. Divide half of the cheesecake mixture between the 4 serving dishes or jars and divide half of the berries among the individual dishes. Repeat this process with remaining cheesecake mixture and fresh berries.
4. Place the parfaits in the refrigerator for at least 2 hours to chill. To serve, garnish with ground cinnamon or an extra drizzle of maple syrup, if desired.
Follow Kids Cooking Activities