How to Make Crepes
Learn how to make crepes with these recipes and tutorial. Crepes freeze well so you can stock the freezer for an easy breakfast during the week, too.
A traditional crepe is very thin. It can be served with different fillings or sprinkled with powdered sugar. A large skillet works better for this thin batter crepe. We have a few different recipes to try.
Kids Cooking Activities Teaching Materials
Make teaching easier with our activities and recipes compiled in theme sets and books with an easy to read format
Perfect for teaching!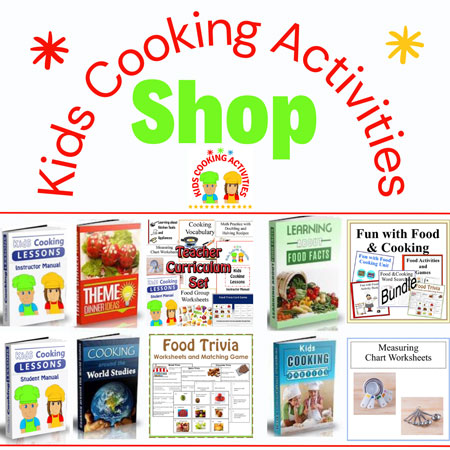 ~This post may contain affiliate links and I'll earn a small commission if you shop through them. There is no extra cost to you. This is how we help support our family and continue to bring you amazing content. To learn more see the
affiliates disclosure here.
~
How to Make Crepe Batter Recipes
Easy Crepe Recipe
This crepe recipe is a thicker crepe. It can still be rolled up crepe style but is not a traditional thin crepe. Try the recipe below if that is what you'd rather have.
3 eggs
1- 1/4 Cup milk
3/4 Cup flour
1/2 teaspoon salt
Add all ingredients in mixer and blend together. Warm skillet pan. Add small pat of butter. Pour 1/4 cup of batter into pan.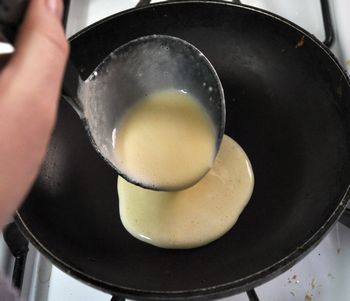 When bubbly and edges can be lifted up, flip crepe.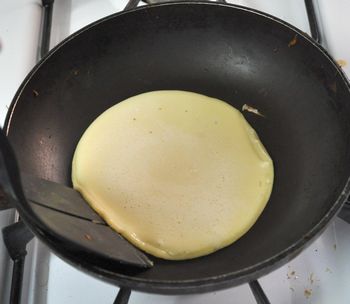 Cook 1 minute and take out of pan. Continue with remaining batter. Serve with fresh fruit or jam and a sprinkle of powdered sugar.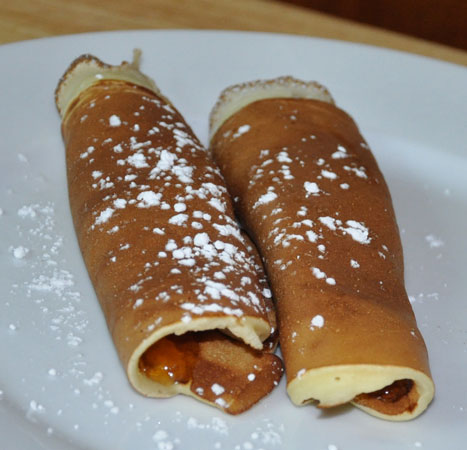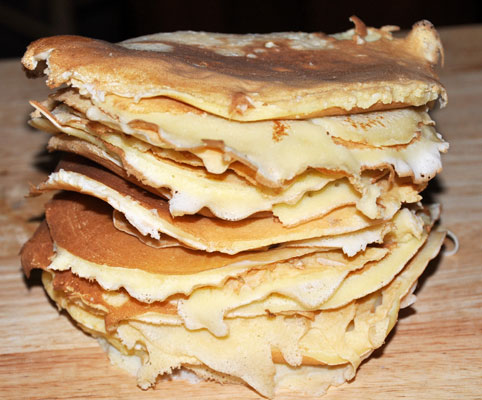 Thin Batter Crepes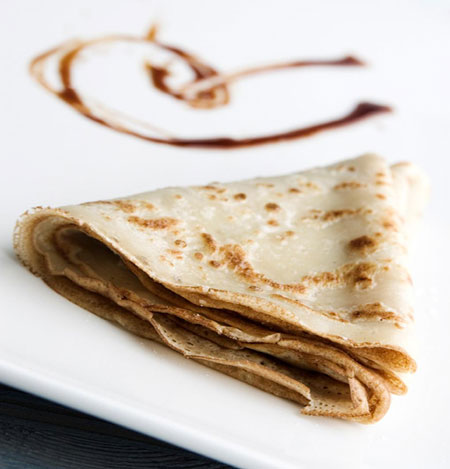 Ingredients:
4 Cups milk
5 eggs
½ tsp. salt
1 Tablespoon sugar
2 Cups flour
butter for frying
Directions:
Lightly beat eggs. Add about 1/3 of the milk, then add sugar and salt. Mix well. Add flour and mix well with an electric mixer. Add remainder of milk. Let rest for 10 minutes. If necessary add more milk so batter is thin.
Heat small fry pan to very hot. Add a small amount of butter and melt. Swirl butter to coat pan. Reheat. Add batter to just cover bottom of pan. Turn to brown other side. Stir batter baking each crepe.

To make thin crepes you'll need a large skillet for the crepes to cook.
Berry Crepes
2 egg whites
2/3 Cups milk
2 tsp canola oil
1/2 C of flour
1/4 tsp salt
1/4 Cup of reduced sugar orange marmalade
1 Cup of unsweetened blueberries, strawberries or raspberries
Splenda, equivalent to 8 tsp of sugar
1/2 Cup sour cream
1/8 tsp of cinnamon
Place the egg whites, milk and oil in a bowl and whisk until well blended. In a separate bowl combine the flour and salt. Add the flour mixture to the egg white mixture and blend it in well. Place the marmalade into a saucepan. Stirring constantly, cook the marmalade over low heat until completely melted. Remove from the heat and stir in the blueberries and Splenda.
Mix the sour cream and cinnamon together, set aside. Coat a small skillet with cooking spray. Place the skillet over low heat and add 2 tbsp of the batter. Lift the pan to evenly coat the bottom with the batter. Cook until the top is dry and the bottom is lightly browned. Remove the crepe to a wire rack to cool and continue cooking the batter until all the batter is used. Preheat the oven to 375 degrees.
Spread each of the crepes with 1 tbsp of the sour cream mixture. Roll each crepe up over the mixture and place in a baking dish. Spoon the berries over the top of each crepe. Bake 15 minutes. Makes 4 servings
Try this cherry crepe filling recipe.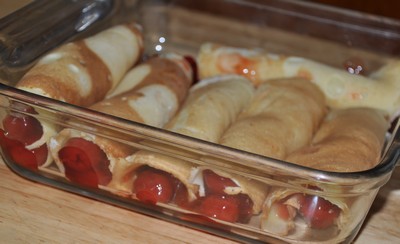 How to Make Crepe Filling Recipes and Ideas
Chicken Crepes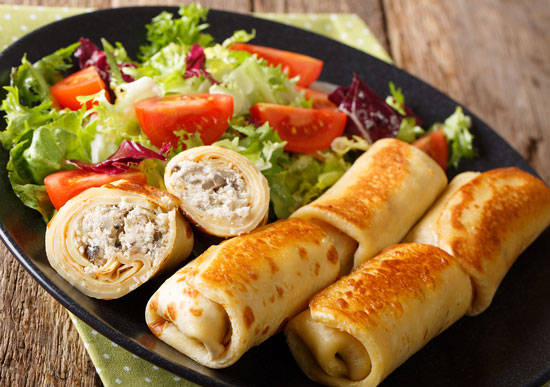 Ingredients:
2 Cups chicken, diced or rotisserie chicken
shredded 1 onion, chopped finely or grated
1 carrot, diced finely
Directions:
Sauté all ingredients in a frying pan until chicken is cooked through and onion and carrots are soft. Place chicken filling inside a cooked crepe and serve with or without a
white sauce.
Crepe Fillings and Homemade Syrup
Find crepe filling recipes and homemade syrup recipes here.

Crepes 4 Ways
Check Out More Breakfast Recipes
Quiche
Pancakes
Omelets
Waffles
Smoothies
Breakfast Meals
Crepes
Oatmeal
Granola
Breakfast Burritos
25+ breakfast ideas
Do You Have a Crepe Recipe to Share?
Submit your favorite kids recipe
Do you have a favorite recipe your kids love to make? Or a recipe your kids ask you to make again and again? Share it with us!
Follow Kids Cooking Activities