Sunday Dinner Ideas
Family Get Togethers
Sundays are traditionally a time for family get togethers, so Sunday meal ideas need to be big, delicious and incorporate something that everyone considers their "favorite" food. Planning for a Sunday dinner, where more than four or five will be dining, will probably need to be started on Saturday, especially if the main meat course is something that requires overnight baking in the oven.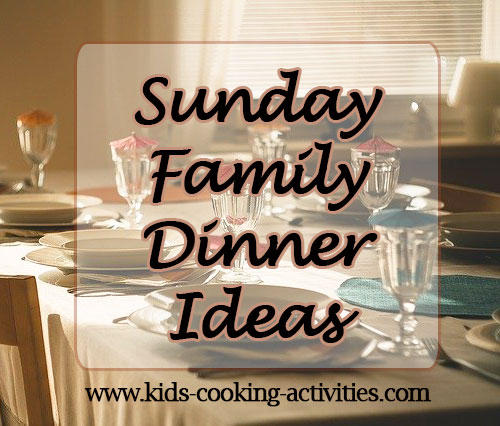 Sunday dinners sometimes resemble "mini-reunions" which require assistance, so if cooking for a dozen people seems a bit intimidating, ask those who are coming to the dinner to bring a covered dish or dessert to help keep the host and hostess from being trapped in the kitchen for too long.
Kids Cooking Activities Teaching Materials
Make teaching easier with our activities and recipes compiled in theme sets and books with an easy to read format
Perfect for teaching!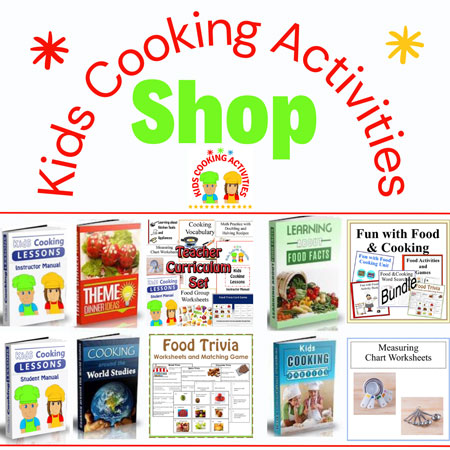 ~This post may contain affiliate links and I'll earn a small commission if you shop through them. There is no extra cost to you. This is how we help support our family and continue to bring you amazing content. To learn more see the
affiliates disclosure here.
~
Chicken-Based Sunday Dinner Ideas
Rice and Chicken Casserole
This
Rice and Chicken recipe
will feed a large group:
ten pieces of cut up chicken
two cups of uncooked long grain rice (not the instant kind)
three cups of water
two boxes of Uncle Ben's wild rice
two cans of mushroom soup
four cups of broccoli, corn or other desired vegetable

Sprinkle rice in bottom of 9x13 shallow casserole, then sprinkle with seasoning packet and pour water over top of the rice. Mix well until all the rice has been moistened. Place chicken pieces in a single layer over the rice, then pour vegetables around the chicken. Mix the mushroom soup and soup can of water thoroughly before pouring this mixture over the chicken. Bake for one hour at 350 degrees for around 2.5 hours.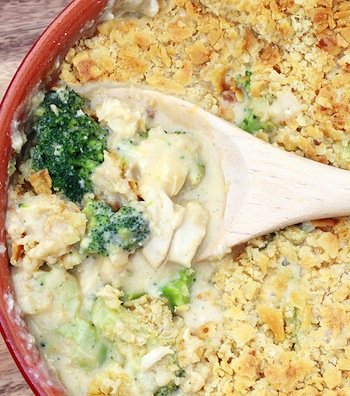 See more
chicken casserole recipes.
Chicken Parmesan Recipe
two pounds of angel hair pasta
two pounds of chicken breasts, cut into strips
olive oil
salt and pepper
dried Italian Seasoning
four - 14 oz. cans of whole tomatoes
fresh Basil, chopped
fresh mozzarella

Season the chicken breasts salt and pepper and cut into strips. Add dried Italian seasoning for extra flavor if desired. Sear the chicken in a medium hot pan in olive oil for three to four minutes on each side until thoroughly cooked. For the sauce, use kitchen scissors to cut up whole tomatoes while they are still in the can, which prevents your hands from becoming messy.
For the sauce, start with two tablespoons of olive oil and three to four cloves of minced garlic. Sauté on medium heat for 30 seconds to one minute, then add the tomatoes, breaking them up into pieces with the wooden spoon. Add salt and pepper and cook over medium low heat until bubbly for about five to ten minutes, then add a handful of fresh basil. Serve over angel hair pasta and chicken topped with large slices of fresh mozzarella.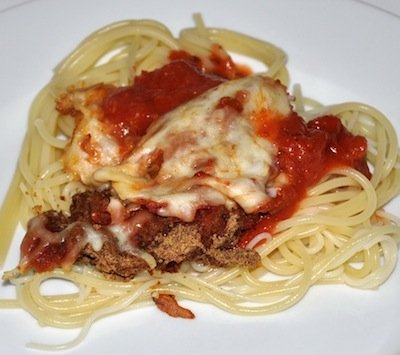 5 More Sunday Gathering Ideas

Try some of these
easy grilling recipe ideas
for an outdoor get together

Another outdoor family get together for your Sunday meals can be these
Picnic Ideas and Recipes.

Prepare your meal early in a
crock pot
and then enjoy your day at church or with family members while dinner is cooking.

One pot cooking recipes
make for easy clean up!

Pull out your waffle iron and make some fun ideas beyond just waffles.
Waffle Iron Recipes
---
Make teaching easier with our activities and recipes compiled in one easy to read format.
---
Vegetable Sunday Dinner Ideas
Baked Herb Potatoes
Ingredients:
nine medium potatoes, peeled and thinly sliced
two to three medium, thinly sliced onions
two to three teaspoon dried basil or oregano
six tablespoons melted butter
Directions:
Place half of the sliced potatoes and half of the sliced onions in a buttered nine-inch pie plate, then sprinkle with half of the dried herbs and drizzle with one tablespoon of the butter. Repeat layers until you have ended with the remaining melted butter. Season with salt and pepper and cover the plate with aluminum foil. Bake at 425 degrees for about 20 to 25 minutes. Then uncover and bake for 15 to 20 minutes longer, or until the potatoes are tender.
Broccoli Delight
This broccoli dish is a delicious addition to any Sunday dinner ideas.
40 ounces of frozen chopped broccoli
four cups of cooked rice
two jars (4 ounces) chopped and drained pimientos
two cups finely chopped celery
two cups sour cream
two cans condensed cream of mushroom soup or cream of celery
1/2 teaspoon salt
1/2 teaspoon ground black pepper
one cup shredded cheddar cheese

Cook broccoli as directed on package, then drain and combine with the cooked rice, pimientos, celery, sour cream, soup, salt, and pepper. Transfer to a two-quart casserole dish and sprinkle cheese over the top. Bake at 325 degrees for 20- 30 minutes, or until thoroughly heated.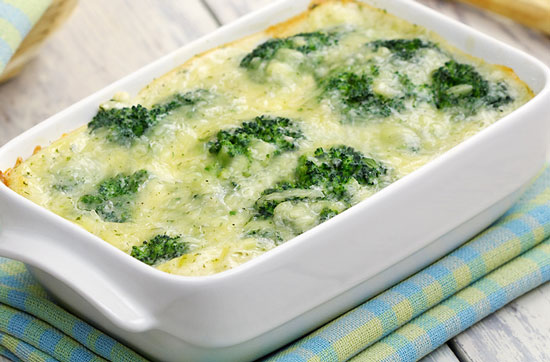 Desserts
included with your Sunday dinner ideas can range from three-layer, homemade chocolate cakes to
individual fruit cups
made to suit individual tastes.
Pies
are also a favorite, which are relatively easy to make and can be baked ahead of time.
More Family Fun Ideas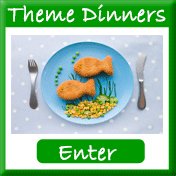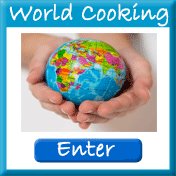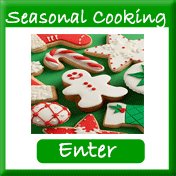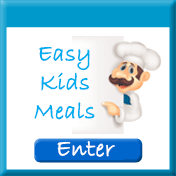 Share your Sunday Dinner Ideas
Submit your favorite kids recipe
Do you have a favorite recipe your kids love to make? Or a recipe your kids ask you to make again and again? Share it with us!
Reader's Submitted Recipes
Click below to see contributions from other visitors to this page...

Hip hop chicken nuggets
How to start off this hip hop chicken Recipe Ingredients you will need: 2 chicken breasts one cup of Panko bread crumbs One orange pepper half …
Follow Kids Cooking Activities