Kids Learn While Cooking
What do kids learn while cooking? Working in the kitchen is something children enjoy just as much as eating the finished product. They love the whole process of adding ingredients together, creating something unique and seeing the finished product.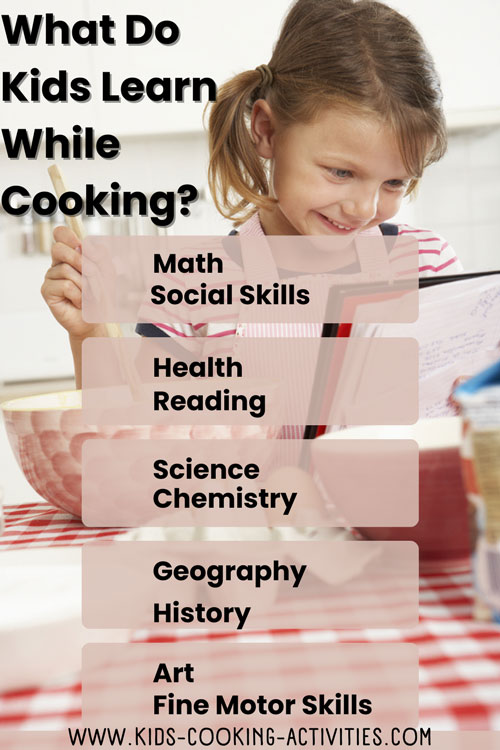 Even most adults enjoy seeing something they created turning out as a masterpiece.
Children might not even realize just how much they are learning because they are having so much fun.
If you ever wonder what children are learning when they are in the kitchen perhaps you will be surprised at the amount of information they are taking in while they are working with you or by themselves.
Kids Cooking Activities Teaching Materials
Make teaching easier with our activities and recipes compiled in theme sets and books with an easy to read format
Perfect for teaching!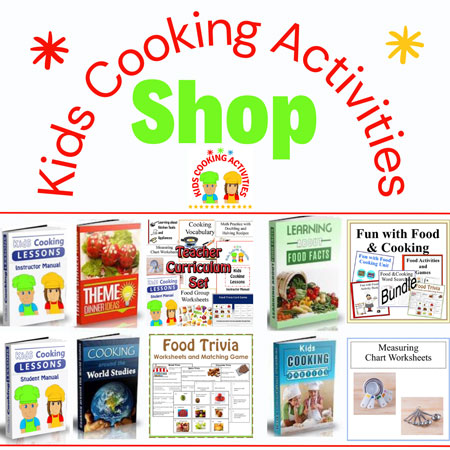 ~This post may contain affiliate links and I'll earn a small commission if you shop through them. There is no extra cost to you. This is how we help support our family and continue to bring you amazing content. To learn more see the
affiliates disclosure here.
~
What Do Kids Learn While Cooking?
Math Skills
Counting
Fractions
Sorting
Money
Sequencing- what comes 1st, 2nd, 3rd
Weighing
Measuring
Shapes
Colors
Problem solving-what happens if something goes wrong
Try these worksheets for helping in math:
Cooking with Math
Pizza Fractions
Measuring Chart Worksheets
Doubling and Halving Worksheets

Reading Skills
Improving their reading skills
Vocabulary through new words
Try these sections for
more reading and cooking activities:
Cook & Books with picture books
Books & Cookbooks for older readers
Picture Recipes for non readers
Cooking Vocabulary
Chemistry and Science Lessons
Discovering food groups
Making predictions
Experimenting
How food grows
How food changes while cooking
Five senses
Sensory exploration-with hands on and feeling the ingredients while cooking
Try this section on Kitchen Science experiments
Geography Lessons
Cultural recipes
Where food grows
Try this section for more geography and cooking
Art Lessons
Creating
Creativity-make their own unique recipes
See more art and cooking ideas in arts and crafts recipes
History Lessons
Recipes through generations
Family recipes/family history
Learn more about cooking through history
Health Lessons
How to eat healthy
Good nutrition
Social Skills
Responsibility
Safety and Cleanliness
Working together
Sharing
Building self esteem
Fine motor skills
Chopping, whisking, kneading, pouring, mixing, cutting, rolling
Skills such as chopping, whisking, kneading, pouring, holding spoons, mixing, cutting and rolling can help develop fine motor skills.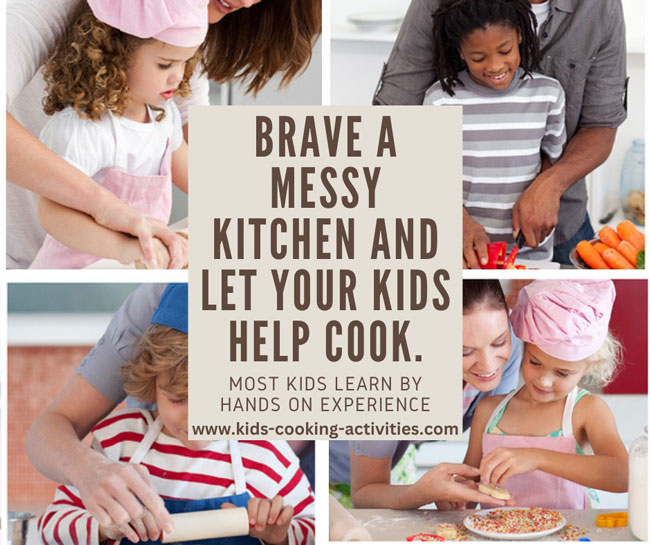 It is amazing that one hobby can be shared universally. After all, everyone throughout the world must eat to survive. It really is no wonder cooking with your children is an opportunity not to be missed. It is an opportunity; to not only learn an important life skill, but multiple lessons and skills while having fun doing it.

Not sure where to start? Try this 70 simple kids cooking activities list.
Lets get started teaching your kids: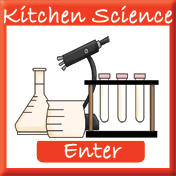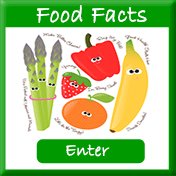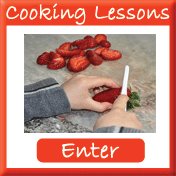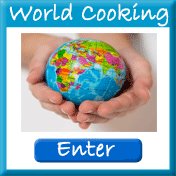 More Help and Resources for How to Teach Cooking
Include these pages in your teaching curriculum.
Kitchen Rules and Safety
- the page includes downloads for Kitchen Safety chart and a Food Sanitation Chart.
How to start cooking classes
What do you learn in the kitchen?
Kids Cooking Lessons
Add lessons to your homeschooling
Teaching children or adults with disabilities
Teaching Life Skills

Getting Kids Interested in the Kitchen
Cooking Tips
- tips and tricks for cooking with kids
6 Ideas to teach beyond the kitchen
10 Reasons for Kids To Learn to Cook
Getting Started Teaching Cooking
Kids Cooking Lesson Plans
Follow Kids Cooking Activities