Simple Carrot Salad Recipe
Simple carrot salad recipe that you can change to suit your family's taste.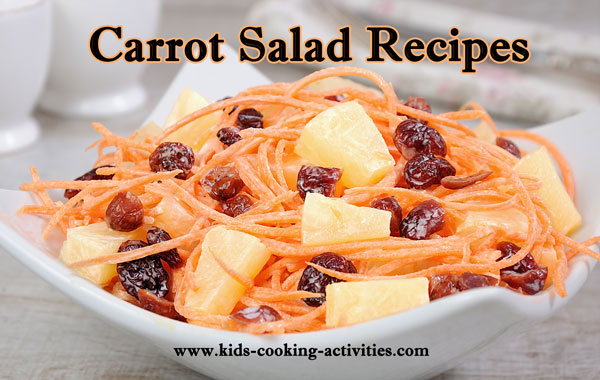 Kids Cooking Activities Teaching Materials
Make teaching easier with our activities and recipes compiled in theme sets and books with an easy to read format
Perfect for teaching!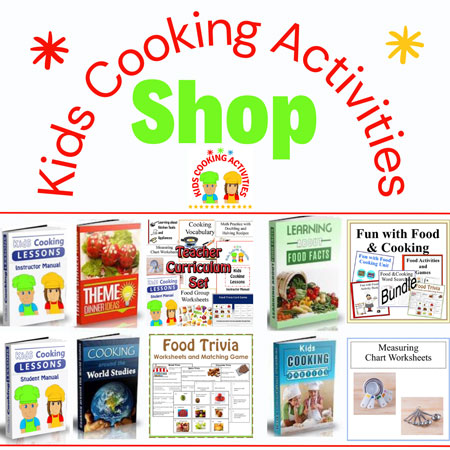 ~This post may contain affiliate links and I'll earn a small commission if you shop through them. There is no extra cost to you. This is how we help support our family and continue to bring you amazing content. To learn more see the
affiliates disclosure here.
~
Carrot Salad Recipe
Ingredients:
3-4 carrots
1/4 Cup raisins
1 tablespoon mayonnaise
3 Tablespoons plain yogurt
Shred carrots. Add to serving bowl. Stir in raisins. Add mayonnaise and plain yogurt. Stir to combine.
**You can add other shredded vegetables like cabbage.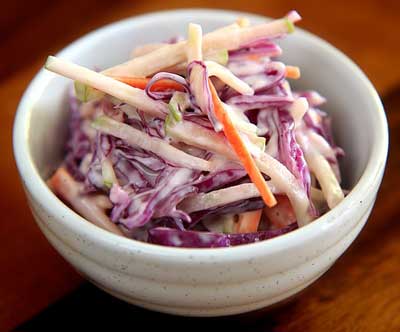 Fruity Carrot Salad
Ingredients:
2 Cups shredded carrots
1/4 Cup coconut
handful of craisins
Add carrots, coconut and craisins together in serving bowl. Drizzle with honey and toss to coat.
Vegetable Shredded Salad
Ingredients:
shredded carrots
shredded zucchini
chopped cabbage
chopped nuts
Add ingredients to serving bowl. Drizzle with olive oil and salt and pepper.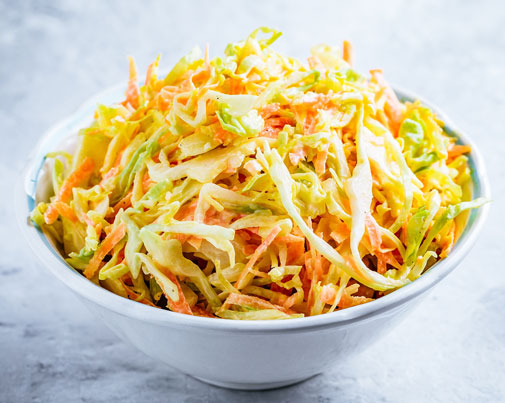 Other Ideas for a Basic Carrot Salad

Add Craisins in place of raisins.

Add a sprinkle of ginger.

Add 1/2-1 teaspoon sugar or honey.

Add chopped pineapple.

Add shredded coconut.

Boil carrots in orange juice for more flavor and more tender carrots.

Serve warm or cold.

Add a dash of hot sauce.

Use olive oil and lemon juice in place of mayo and yogurt.
Hawaiian Carrot Salad
Ingredients:
4 Cups shredded carrots
large can pineapple tidbits in juice, drain and save juice*
1/2 cup raisins
1/2 cup shredded coconut
1 cup mayonnaise
1 cup almonds, cashews or peanuts (add right before serving)
Directions:
Place shredded carrots, pineapple, raisins and coconut in serving bowl. In a glass or measuring cup stir together mayonnaise and pineapple juice*. Pour over carrot salad and chill. Before serving add nuts.
Carrot Pineapple Salad
by VIJAYALAKSHMI (INDIA)
Ingredients:
1 Cup grated carrot
1 Tablespoon peanut butter
1 Cup canned pineapple
Directions:
Mix all ingredients together. Tastes better if served chilled.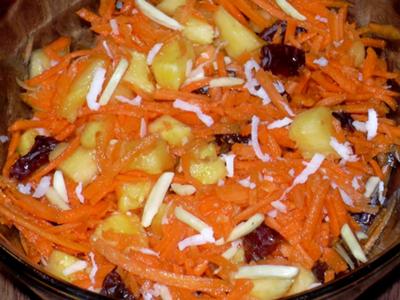 Cucumber, Carrot & Sprouted Mung Bean Salad
by Aparna S. (San Diego)
Kids love this simple carrot salad recipe. Its colorful & crunchy.
At the same time, its extremely healthy & a rich source of Vitamin A, C, fiber & antioxidants.
Kids could also help you make this salad.
Its my own creation. I would be happy if you could also try it & let me know your feedback.
Thank you.
Ingredients:
1 Cup sprouted mung beans
1 Cup chopped cucumber
1 Cup grated carrot
1/4 cup finely chopped cilantro
1/4 cup pomegranate seeds(optional)
1 table spoon Top Ramen noodles, crushed (or any noodles)
½ tea spoon grated ginger
1 teaspoon lemon juice
1 teaspoon sesame seeds
½ teaspoon olive oil
Salt & pepper to taste
Directions:
In a big bowl, mix sprouted mung, cucumber, carrot, ginger, cilantro, pomegranate seeds & lemon juice.
Add salt & pepper to taste.
Mix well & keep aside.
Now roast the noodles along with sesame seeds.
Add this roasted mixture in the bowl and mix together.
At last add olive oil.
Mix well & the salad is ready to eat.
Enjoy!!!
Share your Recipes for Simple Carrot Salad
Submit your favorite kids recipe
Do you have a favorite recipe your kids love to make? Or a recipe your kids ask you to make again and again? Share it with us!
---
Related Salad Recipe Pages:
~
Best Salad Recipes
, ~
Chicken Salad
, ~
Taco Salad
, ~
Tuna Salad
, ~
Egg Salad
, ~
Pasta Salads
, ~
Potato Salad
, ~
Carrot Salad
, ~
Cobb Salad
, ~
Chinese Salad
, ~
Fruit Salads
---
Follow Kids Cooking Activities