How to Make Egg Salad
Learn how to make egg salad with this basic egg salad recipe. Then you can create deviled eggs or sandwiches easily with the egg combination.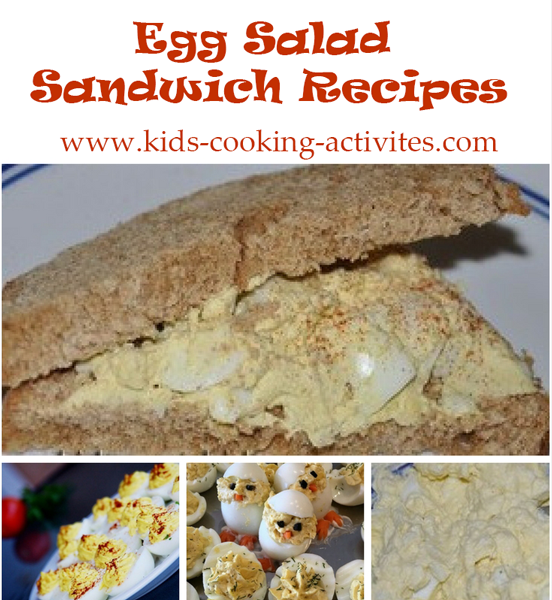 Kids Cooking Activities Teaching Materials
Make teaching easier with our activities and recipes compiled in theme sets and books with an easy to read format
Perfect for teaching!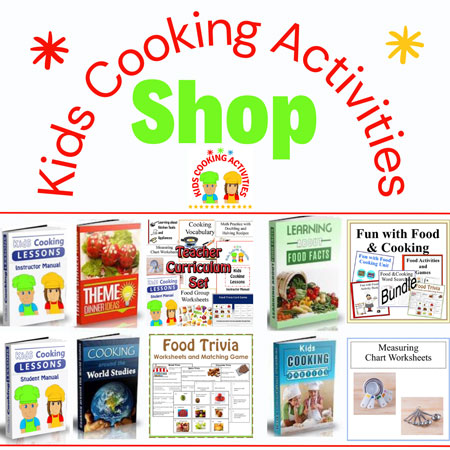 ~This post may contain affiliate links and I'll earn a small commission if you shop through them. There is no extra cost to you. This is how we help support our family and continue to bring you amazing content. To learn more see the
affiliates disclosure here.
~
Recipe for Egg Salad Sandwich
Ingredients:
4 boiled eggs
3 Tablespoons mayonnaise or less, as desired
1 Tablespoon mustard
1/2 teaspoon pickle juice
2 Tablespoons chopped pickles, optional
1/2 cup shredded cheddar cheese, optional
In small bowl mash boiled, peeled eggs. Stir in mayonnaise and mustard. Stir in pickle juice and cheddar cheese. Blend together and season with salt and pepper.

Serve on toast, croissants, crackers, wrapped in a lettuce leaf or bread of choice.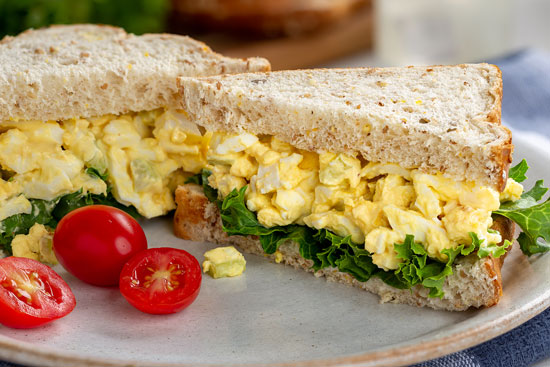 How to Make Egg Salad
by Sabrina Goldson (Florida)
Chop up 2 boiled eggs and mash them into a bowl.
Cut up a quarter piece of a white onion, a quarter piece of celery, and a quarter piece of tomato and add it into the bowl.
Add two spoons of mayonnaise.
Add one spoon of relish (any kind, make sure to get some juice that's in the relish).
Add some salt and some pepper.
ENJOY!!!!!
Easy Egg Salad Video
---
Make teaching easier with our activities and recipes compiled in one easy to read format.
---
How to Make Deviled Eggs
Before you learn how to make deviled eggs, you will need to boil your eggs and allow them to cool. To determine how many eggs you will need, count on 1 whole egg/ person. This will give each person two deviled eggs.
Add your eggs to a pot of water. Allow to come to a full boil. Place the lid on the pan and turn off the heat. Let the eggs sit about 15 minutes. This is my preferred way of boiling eggs. The steam cooks the eggs and it is easy to walk away and do another task while you are waiting for them.
Peel your eggs and wash them clean. Be carefully when peeling to leave the egg intact as much as possible, as you want your egg to be a nice half.
Cut eggs in half with a table knife and place the yolk in a bowl. Place egg whites on a serving platter. When all eggs are cut, mash your egg yolks. If any egg whites have broken or don't look nice go ahead and mash them with the yolks. This is how you make egg salad. Add a tablespoon or more of mayonnaise and a small dab of mustard. Add a small amount of pickle juice. Use recipe above if desired. Blend and mash together until well combined.
Fill the egg white hole with a spoonful of egg salad or place mixture in a ziploc bag and cut off the corner. Fill egg using the ziploc bag as you would use a pastry bag.
Sprinkle with paprika and store in the fridge until ready to serve.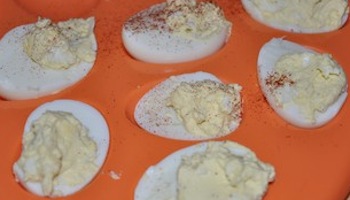 Fun with your Deviled Eggs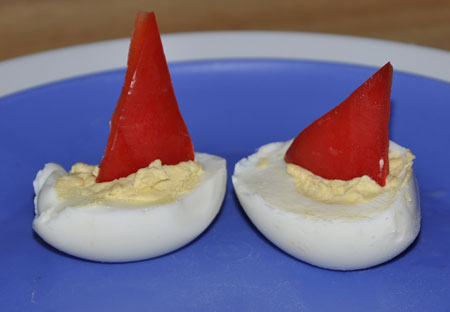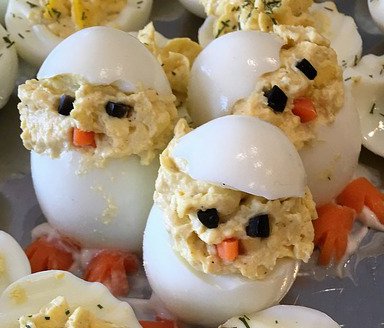 Sailboats
Egg Chicks for Farm Theme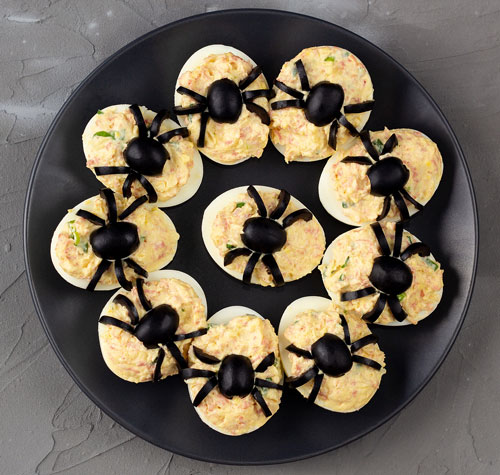 Halloween theme spiders
April Fool's Food Fun
Submit your favorite kids recipe
Do you have a favorite recipe your kids love to make? Or a recipe your kids ask you to make again and again? Share it with us!
Reader's Submitted Recipes
Click below to see contributions from other visitors to this page...

Stuffed Eggs
This is a variation of a Deviled Egg recipe Count approx 1 egg per person So a family of 4 would use 4 eggs Place your eggs in a pot, cover with …
---
Related Salad Recipe Pages:
~
Best Salad Recipes
, ~
Chicken Salad
, ~
Taco Salad
, ~
Tuna Salad
, ~
Egg Salad
, ~
Pasta Salads
, ~
Potato Salad
, ~
Carrot Salad
, ~
Cobb Salad
, ~
Chinese Salad
, ~
Fruit Salads
---
Follow Kids Cooking Activities