Kids Summer Cooking Activities
Summer is a great time to seek out cooking activities to do with your kids. Summer cooking can be a lot of fun and should be used as a way of getting your child interested in cooking. Make sure that you focus on the process, and keep your feedback positive. Children learn best when they feel confident, and they will pick up a lot of that esteem from the way that you talk to them. Most often children are home on school break so I like to get them more involved in the kitchen. Whether it is cooking dinner or doing special projects. Here are some favorite summer ideas to incorporate.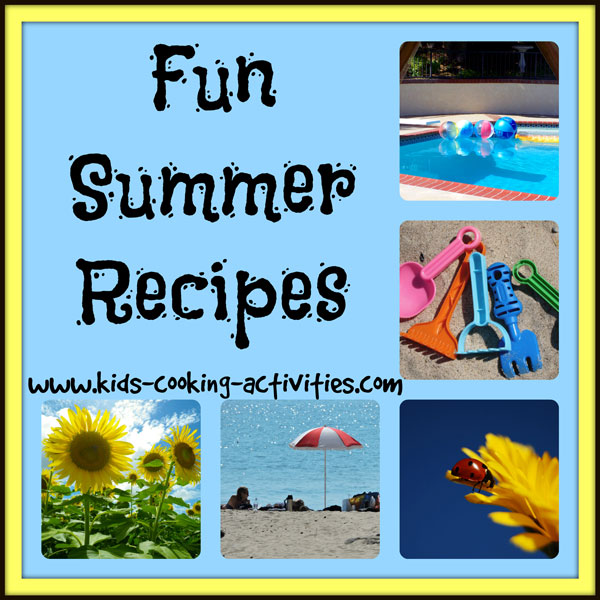 Kids Cooking Activities Teaching Materials
Make teaching easier with our activities and recipes compiled in theme sets and books with an easy to read format
Perfect for teaching!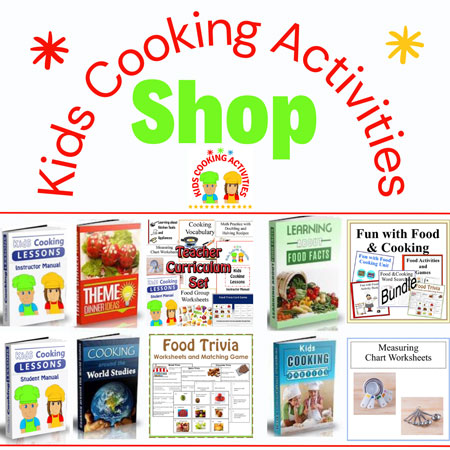 ~This post may contain affiliate links and I'll earn a small commission if you shop through them. There is no extra cost to you. This is how we help support our family and continue to bring you amazing content. To learn more see the
affiliates disclosure here.
~
Activities to Savor your Summer
Before packing up the kids for the first day of school and harvesting the last of your garden, try enjoying some of these summer activities.
1. Summer Campfire
Find a safe place for a campfire whether it is your backyard or a fire pit elsewhere and do some campfire cooking. An easy meal to prepare is to wrap a chicken breast or hamburger patty with fresh vegetables in several sheets of tin foil. We like to use sliced potatoes, fresh green beans and onion slices. Season with salt and pepper add a spoonful of gravy and seal tight. Cook in the campfire for 30 minutes or until meat and potatoes are done. End the evening with smores or roasted marshmallows and you will all go home smelling smoky, having a full belly and having a family memory to tuck away.
Try these:
Kid's Campfire Cooking Recipes
Hobo Dinner Ideas
Dutch Oven Cooking for Kids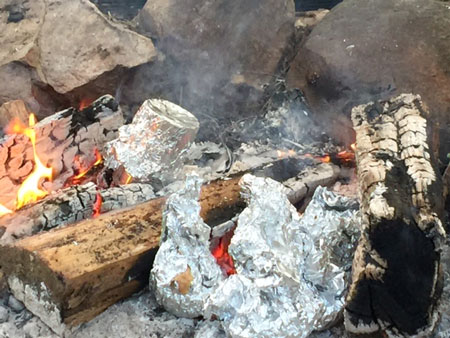 2. Cool Off From the Heat Recipes
Homemade Ice Cream
Make your own
homemade ice cream.
You don't have to have a special ice cream maker for this, you can make homemade ice cream with a can. Making a basic vanilla or chocolate ice cream is easy and delicious. However, try creating your own summer flavor like mango strawberry or watermelon sorbet.
Beat the Heat Fun
Amazingly kids and adults don't tire from a simple water hose on a hot summer day. Fill some water balloons, hook up a sprinkler or squirt each other with hoses. End the activity with a popsicle outside and a simple activity becomes a super fun summer activity.
Try these beat the heat in the summertime recipes:
Popsicle Recipes
Slurpee or Slushies
Parfait Ideas
Homemade Gatorade
No Cook Dinners
Watermelon is one fruit that can only be enjoyed during the summer when it is fresh and in season. As the water drips down your chin savor it, for it will be another year until watermelon is back and plentiful. See these
watermelon recipes.
3. Eat Outdoors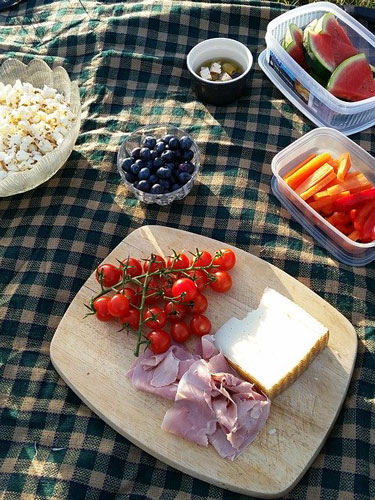 Nothing says summer like a trip to the beach, pool or park (or maybe even the backyard). Pack a picnic lunch, take along a frisbee or a ball for more fun and don't forget the sunscreen. Take some of these ideas along also...
Picnic Ideas and Recipes
Grilling Recipes
4. Grow and Eat It
Preserve the summer's goodness by making homemade salsa with fresh homemade tomatoes. Do you have an abundance of zucchini? Make several batches of zucchini bread and freeze some for later.
Grow your own Italian Pizza Garden
14 Plants for Kids To Grow in a Garden
Grow and Cook it Cooking Camp
Learn more about Food Facts
More Summer Meal Ideas
See our Summer Meal Ideas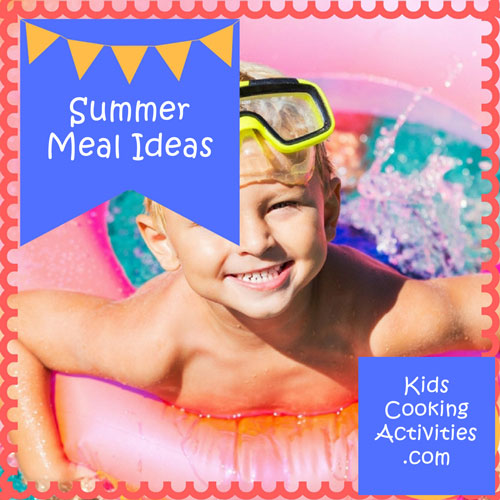 25 Easy Summer Lunch Ideas

Summer Fun Cake Decorating Ideas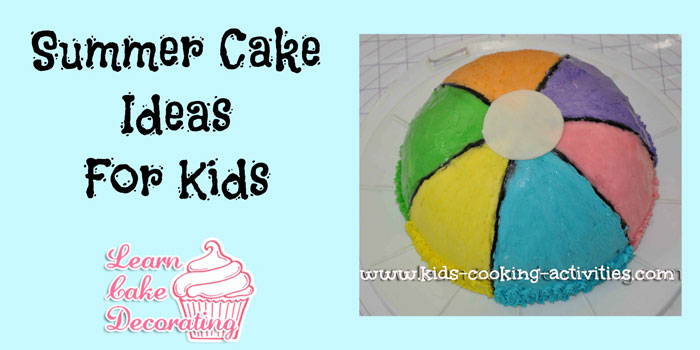 Share your Summer Meal Ideas
Submit your favorite kids recipe
Do you have a favorite recipe your kids love to make? Or a recipe your kids ask you to make again and again? Share it with us!
Reader's Submitted Recipes
Click below to see contributions from other visitors to this page...

The Yellow Fruit Blend Smoothie
The Yellow Fruit Blend: Ingredients: -1/2 Cup Of Vanilla-Honey Greek Yogurt -1 Cup Of Frozen Pineapple And Mango -2 Tablespoons Of Water -1 …
Jell-O Shaved Ice
Ingredients: 1 Cup of boiling water 2 Cups of sprite or similar soda 1/4 serving size of any flavor of Jell-O Directions: First, you will put your …
Follow Kids Cooking Activities