How to Make Cake Pops

These cake pops have exploded through the internet. Whether you call them cake balls, pops or cake bites, they can be made easily and can be decorated beautifully.
Decorating them is the fun and creative part. I'm no designer of these fun cake bites but I'll show you how easy it is. I've also included a few instructional videos including one from Bakerella.com, the queen of these little bites.
Cake Pops Step By Step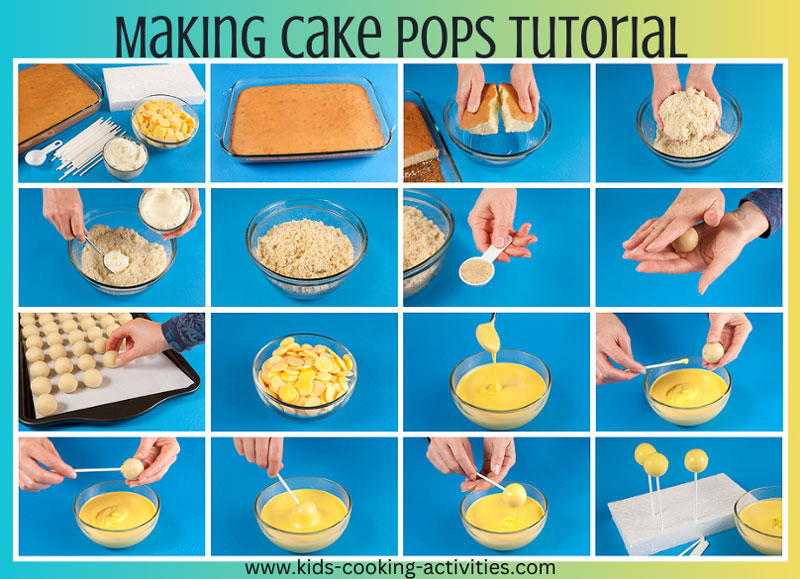 ~This post contains affiliate links and I'll earn a small commission if you shop through them. There is no extra cost to you. This is how we help support our family and continue to bring you amazing content. To learn more see the
advertising disclosure here.
~
How to Make

Baked cake either homemade or from scratch *see below for some combo ideas.
1/2 can frosting or 1 cup frosting
Candy melts or chocolate bark
Bake your cake and allow to cool. In a large mixing bowl, crumble your baked cake into small crumbs. Stir in frosting.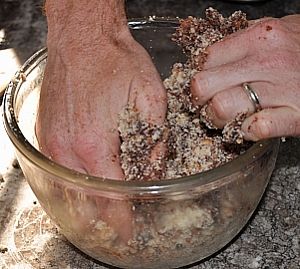 Dough should be moist enough to form into balls. You can add a little more frosting if needed. Line a cookie sheet with waxed paper. Roll dough into balls about the size of a quarter. We use a small scoop to form balls.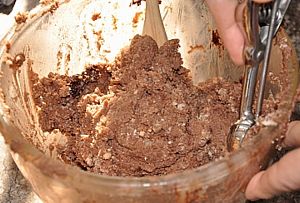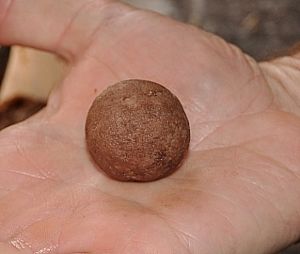 Place on cookie sheet. When all balls are rolled freeze for 30 minute-1 hour.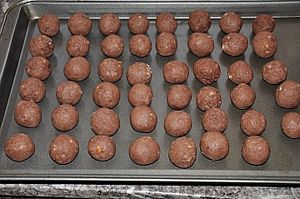 Melt candy melts in a bowl in the microwave. Stirring every 30 seconds until completely melted. Poke a fork in a cake ball if you want just cake bites or insert a lollipop stick if you'd like pops. Dip in the melted chocolate. Place on waxed paper.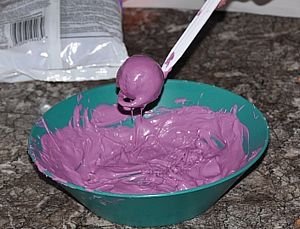 If you'd like to add a drizzle on the top melt a different color of melts or use white chocolate. Place melted chocolate in a plastic bag with the corner snipped off or a pastry bag. Working quickly drizzle each ball with chocolate. Freeze or chill for a few hours. Serve.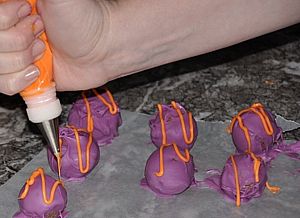 Our first attempt with the kids help!
Cake Pops Combination Ideas

Try any of these mixtures for a variety of yummy cake balls!
Lemon cake with lemon frosting
Red velvet cake with cream cheese frosting
Dark chocolate cake with buttercream flavored with coconut extract frosting
Strawberry cake with cream cheese frosting
Chocolate cake mix with peanut butter frosting
White cake with white chocolate frosting

Cake Pop Ideas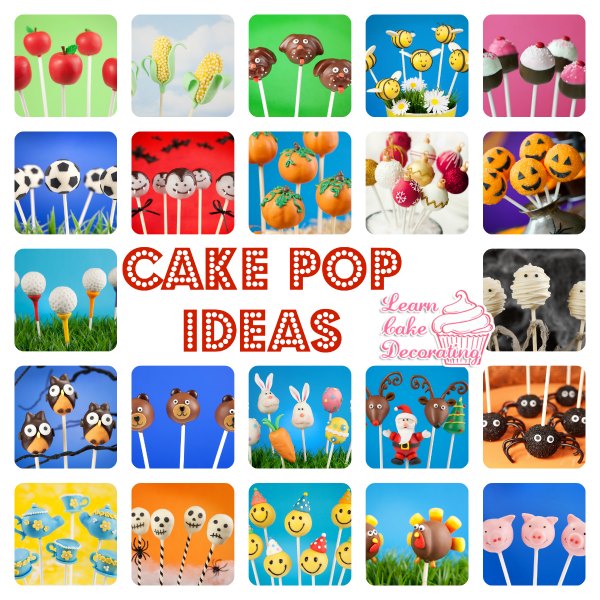 Pops from Bakerella
Cake Bites Video Tutorial
Check out this video for an even easier method to make these.