How to Frost Cupcakes Tutorial

Besides using a butter knife or spreader and frosting the top of your cupcake, there are a few fun ways you can learn how to frost your cupcakes.
Making Cupcake Swirls
For cupcake swirls using a large tip is the best, some of my favorites are Ateco tips #804 (round), #864 (star) and #846 (closed star) or Wilton 1M.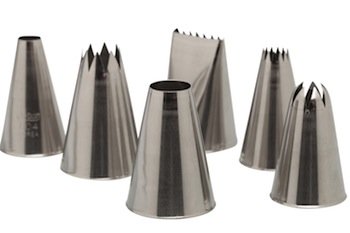 This is my favorite set for cupcake decorating.
Ateco 6-Piece Tips Set
Cupcake Decorating With a round tip
Starting with your filled piping bag and
large round tip,
start from an outside edge and you'll follow the edge of your cupcake around and continue inside the first circle until you finish in the middle.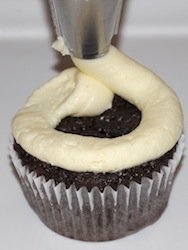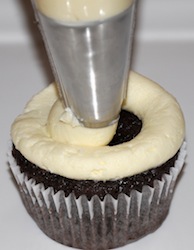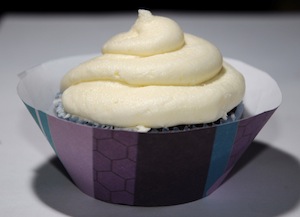 Added fun with a
cupcake wrapper.
Star Swirl

You can make a different look to your cupcake by using the same method above starting on the outside edge and following through to the middle but using a
large star tip.
Rose Swirl Cupcake

Using a
large star tip
in your pastry bag. You'll do the opposite as above and start in the middle and make your way out to finish on the outside edge.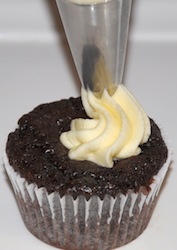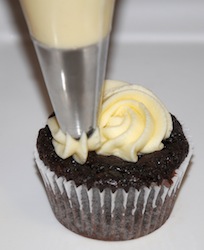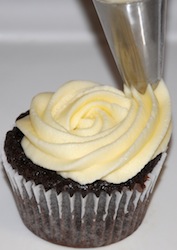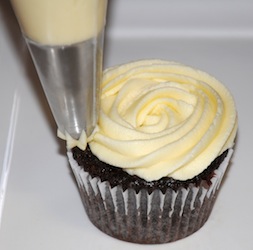 More Cupcake Decorating Ideas
This video shows you a few different methods you can learn how to frost cupcakes including flower cupcakes.