Cake Borders
There are many decorating techniques you can use to create your cake border. Each design adds a unique design to finish off your design. Here are 10 of our favorites.
10 Favorite Cake Border Ideas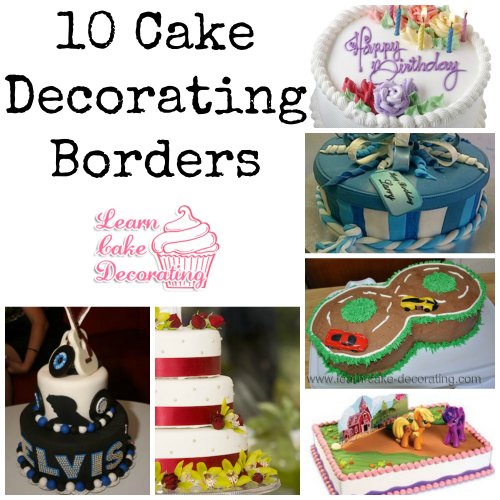 Shell Border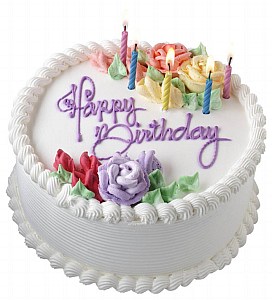 This is a simple design that is used a lot in decorating. It can be used on the bottom and top of the cake such as this picture but looks great on the bottom alone. We have a video tutorial on
how to make a shell border.
Reverse Shell Border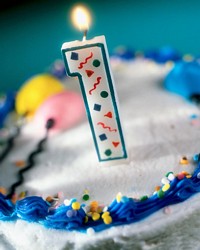 The
reverse shell
is just that, a piping shell but reversed.
Star Border

Piping stars are one of the most popular techniques in decorating. Using
stars
for a border makes a fun design. You can also add a edible decoration in the middle of the star or pipe a dot for added definition.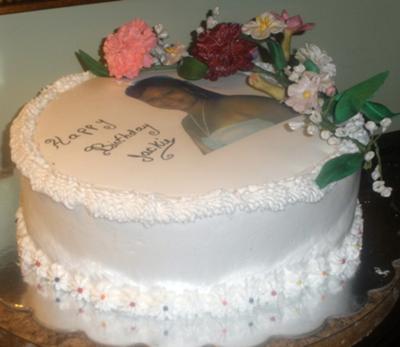 Piping Dots
You can
pipe big dots
around the bottom of the cake using tip #5 or #6 tip. To make smaller dots try tip #3 or #4.
Grass Tip

Using
Tip 233
around the edges or on top can make a grass effect. This tip works great for theme cakes. The instruction page has a video tutorial on how to use this tip.
Fondant Balls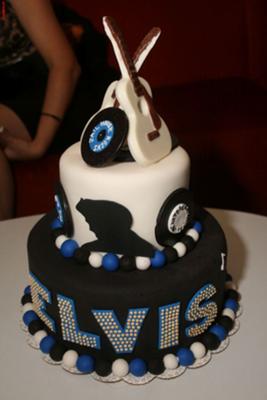 Roll pieces of
fondant
into balls. Use colors to match your cake and make sure your sizes of balls are consistent with each other. A fun and popular design.
Ribbon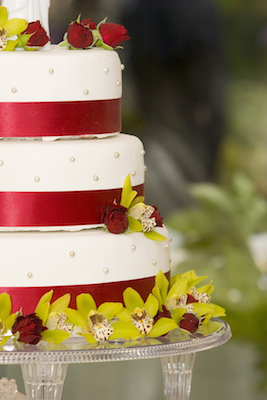 A strip of fondant is added to the bottom of the cake for a border. You can also embellish the strip with designs or patterns. If you'd rather not use fondant, use real ribbon.
Fondant Rope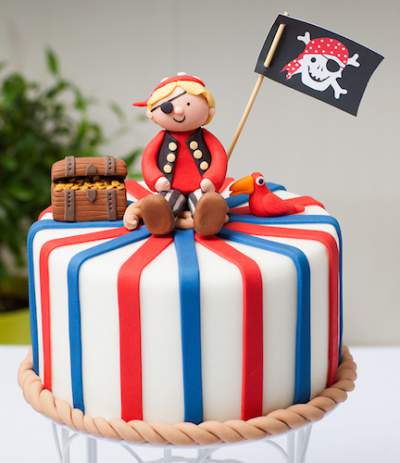 Using rolled fondant, you can twist into a rope and add around the edges.
Twisted Rope Border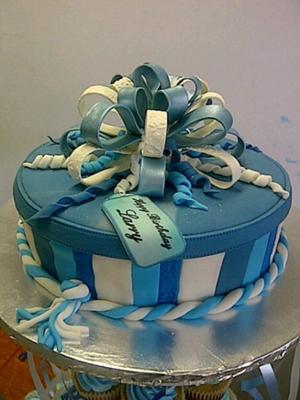 Using two different colors roll pieces of fondant into ropes. Twist colors together and add to bottom of cake.
Shapes and Edible Decorations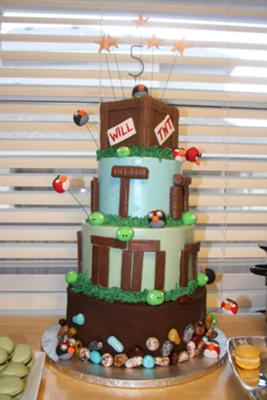 Simple decorations can be added around the bottom to finish off the cake such as
edible rocks
, small
flowers
, different shapes cut out of fondant, etc.
Try one of these designs to finish off your cake!
---
Related Cake Decorating Pages:
~
10 Fun Ideas
, ~
Recipes
, ~
Piping Techniques
, ~
Jar Cakes
, ~
Cake Party
, ~
Decorating Borders
, ~
Decorating Techniques
, ~
Color Batter
, ~
Buttercream Transfer
, ~
Fondant Decorating
, ~
Fondant Recipes
, ~
Decorating Patterns
, ~
Chocolate Transfers
, ~
Cookie Cake
, ~
Cookie Decorating
, ~
Color Flow Decorating
, ~
Cake Pops
, ~
Push Pops
, ~
Fun Cupcake Ideas
, ~
Wrappers
, ~
Cupcake Bouquet
, ~
Cupcake Cakes
, ~
Tree Stand
, ~
How to make cupcakes
, ~
Frost Cupcakes
, ~
Giant cupcake
, ~
Cone Cakes
, ~
Supplies
---
Follow Kids Cooking Activities