Cupcake Push Pops
Cupcake Push Pops are an easy dessert idea for kids to make. Push pops makes an attractive and colorful dessert stacked in layers.

What you will need:
Plastic push pops
Baked mini cupcakes
Buttercream frosting
Fresh strawberry slices, fresh raspberries or blueberries
Layer mini cupcakes, layer of frosting and fresh fruit in
plastic push pops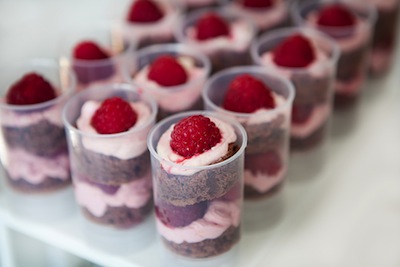 ~This post contains affiliate links and I'll earn a small commission if you shop through them. There is no extra cost to you. This is how we help support our family and continue to bring you amazing content. To learn more see the
advertising disclosure here.
~
Push Pop Combination Ideas
Here are some different combinations you can create in your push pop molds:

Chocolate cake with chocolate frosting
Chocolate cake with buttercream
Chocolate cake with mint frosting
Chocolate cake with peanut butter frosting
Chocolate cake with pecan frosting
Chocolate cake with caramel frosting
Chocolate cake with strawberry frosting
White cake with chocolate frosting
White cake with white frosting
White cake with mint frosting
White cake with strawberry frosting
White cake with lemon frosting
Lemon cake with lemon frosting
Coconut cake with coconut filling
Strawberry cake with white frosting
Strawberry cake with strawberry frosting
Strawberry cake with marshmallow frosting