Food Trivia and Fun Facts
Test your food trivia by filling in the form below. Press submit and you will be directed to a thank you page withe answers to the kids trivia questions.
Hope you enjoy!
We have many Teaching Materials, worksheets and smaller ebooks located in our store: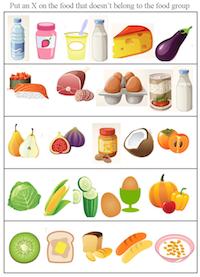 Food Trivia Quiz for Kids
After you push the submit button you will see the answers to the food trivia questions.
---
Related Fun with Food Pages:
~
Food Trivia
, ~
Food Quiz
, ~
Food Trivia Questions
, ~
Guess the mystery food
, ~
Online Cooking Games
, ~
Cooking Party Games
, ~
Cooking Recipe Contest
, ~
Free Cooking Printables
, ~
Fun with Food
---
Follow Kids Cooking Activities