Eastern European Cooking
Eastern European cooking involves some of the following countries: Belarus, Serbia, Bulgaria, Czech Republic, Hungary, Moldova, Poland, Romania, Slovakia, Slovenia, Estonia, Latvia, Lithuania and Ukraine.
Many of these countries are covered with rows of beautiful sunflowers in the summertime, ancient architecture, world history and beautiful mountains.
In the summertime you'll find fruit and vegetables are plentiful, cheap and deliciously fresh. Eastern European cooking uses a lot of cabbage, potatoes, onions and carrots. They are cheap and can be stored through the winter.
---
Get all of our International Cooking Section plus more in
one ebook
, free of ads and easier to use in cooking activities. Included in the ebook:
20+ countries information and recipes
Dinner menu invitations to print off to create your own international night
International quizzes
World maps
Geography activities
---
Facts about Eastern Europe
Bulgaria is a leading producer of rose oil
Sunflower oil is highly produced thanks to the fields of sunflowers
Fresh fruits and vegetables are plentiful and cheap in the summertime thanks to local farmers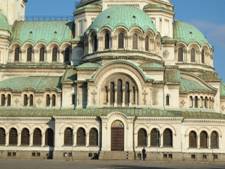 Learn a Little Language
Dobir dehn- Good Afternoon
La revedereh -Goodbye in Romanian
Da-Yes
Eastern European Cooking -International Recipes
Borscht
This is a common Eastern European cooking recipe and takes a little preparation.
Pork roast cooked and shredded or cubed
3 Carrots, diced
5 Potatoes, diced
2 Beets, peeled and shredded
Green cabbage - ½ head, shredded
Onion, chopped
1-2 Cups Tomato juice
2 chicken Bouillon cubes
Wrap two beets in foil and roast at 400 degrees for 1 hour until a fork pierces the skin. Cool, peel, and shred or chop in food processor. Chop potatoes in cubes, slice carrots, chop cabbage, and chop onion. Place all vegetables in large pot. Add cooked meat and beets to pot. Cover with water and cook on medium to low for one hour. Add bouillon, tomato juice and pepper. Taste to see if it needs anymore seasonings. Sprinkle with fresh parsley or dried parsley if fresh isn't available. **You can also add beans to the soup. Use fresh beans instead of canned. Soak beans overnight then cook them covered with water. Add a bay leaf and a quartered onion to the water. Cook 1 hour or until soft on medium heat. Drain water off and add to soup.
Cabbage Rolls
large head of cabbage, cored
1 medium onion, quartered
2 big carrots, cut in chunks
1 lb lean beef, ground, not cooked
1-2 cup white rice or brown rice, cooked
2 bay leaves
2 (8 ounce) cans tomato sauce
tomato juice
sour cream, topping if desired
Cut around core of cabbage. Prepare cabbage leaves by boiling head of cabbage several minutes. Remove leaves as they fall off and continue to soften leaves until most are removed.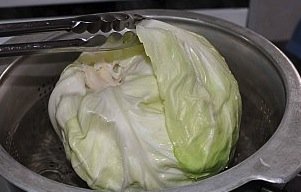 In blender or food processor, puree carrots, 1 onion, 1/2 cup cabbage and 1/2 cup tomato sauce. Pour into a mixing bowl and add 2 lbs. hamburger, uncooked. Add in 1-2 cups cooked rice.
Combine all together. Place meat mixture on a cabbage leaf and roll up.
Place each cabbage roll in casserole dish.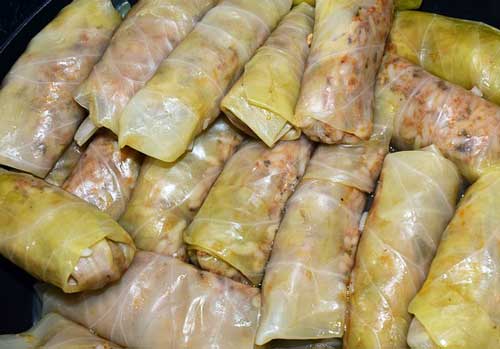 Add bay leaf and tomato juice or more tomato sauce. Cover with extra cabbage leaves. Cook 350 degrees covered with tin foil and bake about 1 hour. Top with sour cream, if desired.

You can use this same meat and rice mixture to stuff zucchini or
peppers
.
Eastern European Cooking Video: Vareniki
Moussaka
A popular Eastern European cooking recipe in Bulgaria.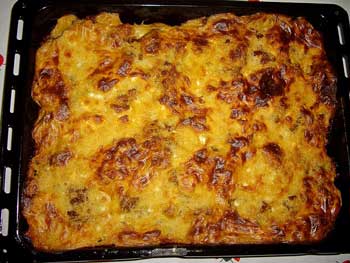 Ingredients
1 lb. Ground beef or ground pork
One onion, finely chopped
2 lbs. Potatoes, peeled and finely chopped
2 tomatoes, finely chopped
2 Tablespoons parsley
Salt and pepper to taste 3 eggs
1 Cup plain yogurt
2 Tablespoons flour
Directions
In a skillet ground beef and onion together until beef is no longer pink. Drain meat and add chopped potatoes, chopped tomatoes and parsley. Salt and pepper to taste. Bake 1 hour at 350 degrees. In bowl, blend eggs, plain yogurt, and flour together. Pour over potato mixture. Bake for 10 minutes longer.
Hungarian Goulash
Ingredients
2 pounds beef steaks, cut in cubes
1 onion, chopped
1 clove garlic, minced
2 tablespoons flour
1 teaspoon salt
1 teaspoon pepper
1 teaspoon paprika
1 teaspoon thyme, dried
1 bay leaf
1 can chopped tomatoes
1 cup sour cream
Toss steak and flour together in small bowl. Add steak, chopped onions and garlic in crock pot. Add seasonings including salt, pepper, paprika, thyme and bay leaf to crock pot. Add in chopped tomatoes. Stir together and cook on low 8-10 hours. Stir sour cream in soup before serving. Serve over noodles.
Easy Chicken Paprika
4 chicken breasts, cut in cubes
Diced onions
3 Tablespoons oil
2 Cups chicken broth or stock
1 Tablespoon paprika
1 Cup sour cream
4 Cups cooked noodles
Brown chicken and onions in oil. Add paprika and broth to pan and simmer 20 min. Stir in sour cream and continue cooking another 5 minutes. Season with salt and pepper to taste and spoon over noodles.
Pierogi
This is typically a Polish dish but you often find Pierogi in Russia and throughout Eastern European cooking. You can create these with whatever filling you choose. Try cooked ground beef or pork, cheese and potatoes, cabbage or fruit fillings. They are similar to a stuffed dumpling.
3 cups all-purpose flour
2 eggs
1 cup sour cream
1/2 teaspoon salt
In a mixer add flour, eggs, sour cream and salt together. Mix together to form a ball of dough. Take out of mixing bowl and knead on a floured surface 5-10 minutes. Let rest for 30 minutes wrapped in plastic wrap. Roll dough out and cut circles out of the dough by using the bottom of a glass or biscuit cutter.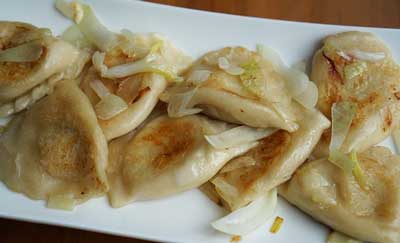 Filling for Potato Cheese pierogi
1/2 cup mashed potatoes
1 cup cottage cheese
1 onion, minced
1 egg yolk, beaten
1 teaspoon sugar
1/4 teaspoon salt
Saute onion in butter. Mix mashed potatoes, cottage cheese, sauteed onion, egg yolk, sugar and season with salt and pepper.
To assemble pierogi place a spoonful of filling on each circle dough and moisten ends with water. Seal together by pressing with your finger or using the back of a fork. To cook, Bring a large pot of water to boil. Add salt to water. Add pierogis and cook about 5 minutes. (they will float to the top of the pot). You can fry these with chopped ham and butter. Or serve this Eastern European cooking recipe with sour cream or drizzle with melted butter.
Russian Easter Bread
Try a traditional
Eastern European Easter Bread recipe.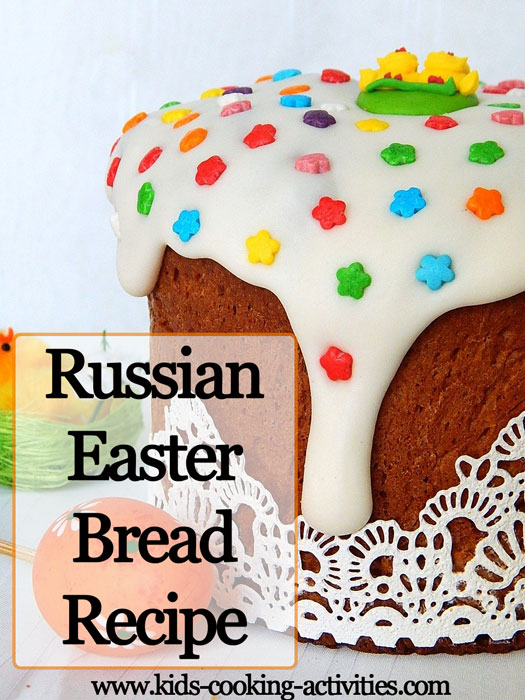 Mamaliga
This is a Romanian dish also seen in other Eastern European cooking. This is also known as polenta and resembles a cornmeal mush.
1 1/4 cups cornmeal
1 3/4 teaspoons salt
5 1/2 cups cold water
1/4 cup-1/2 cup butter, according to taste
1 Cup sour cream
Mix cornmeal, salt and cold water together. Set aside. Add 4 cups of water to a large pan and bring to a boil. Add cornmeal mixture to boiling water. Continue stirring until thickens. Cover pan with a lid and turn heat down to low. Cook about 30 minutes. Stir occasionally. Stir in butter and sour cream. Place in a casserole dish and bake for 1 hour at 350 degrees. Top with cottage cheese or sour cream, if desired.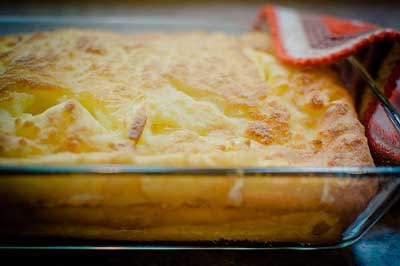 Cooking Around the World Studies
Do you have an International Recipe or World Studies Fact?
Do you have an International recipe or know a lot about a country we could add to our world studies section? You can create your own page.
---
Related Cooking around World Pages:
~
International Cooking for Kids
, ~
American
, ~
Asian
, ~
British
, ~
Eastern Europe
, ~
French
, ~
Greece
, ~
India
, ~
Irish
, ~
Italy
, ~
Mexico
, ~
Middle East
, ~
South Africa
, ~
Southern USA
~
World Studies Unit
---
Follow Kids Cooking Activities