Asian Cooking
Asian cooking covers a large area including the countries of Japan, Vietnam, China, Thailand, Philippines, Indonesia, India, Tibet, Malaysia, Korea, and many more countries.
We are grouping them together for our World Studies International Recipes but feel free to focus on one country at a time in your cooking adventures.
---
Get all of our International Cooking Section plus more in
one ebook
, free of ads and easier to use in cooking activities. Included in the ebook:
20+ countries information and recipes
Dinner menu invitations to print off to create your own international night
International quizzes
World maps
Geography activities
---
Asian Cooking: Facts about Asia
Asia's biggest crop is rice. It is a staple food in Asia, meaning it is something they eat often. Other common Asian ingredients are fish, squid, shrimp, and octopus. The countries of Asia lie mostly within ocean, seas or rivers so fish is easily accessible. Some Asian spices and cooking ingredients are chili pepper, garlic, coconut, soy sauce and ginger.
There are different variety and tastes throughout Asia.
Szechuan comes from West China and includes a mix of spicy, sweet, sour and salty flavors of Chinese recipes.
Vietnam is known for light and healthy dishes.
Indonesia is known for cooking with seafood and coconut milk. Two things readily available.
Cantonese is known for dim sum.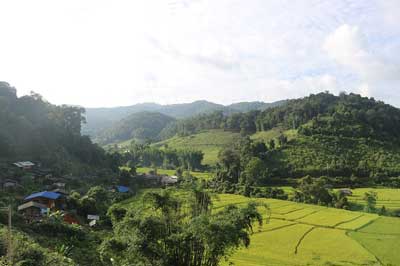 Asia is Also Known for Several Famous Things Besides Great Food
Sumo wrestling
Taekwondo and Karate
Celebration of Lunar New Year
Origami
Feng shui-art of decorating to create balance and harmony
Tai Chai-similar to yoga
Asian Cooking: Asian Food Facts
Fragrant Meat in China refers to dog meat. Yes, they do eat dogs.
Dim sum means small dishes. Usually a variety of dim sum dishes are served with tea and friends or family sit around together to enjoy.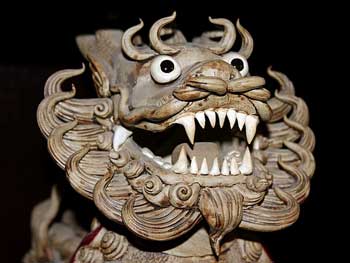 Learn a Little Language with Your Asian Cooking
Asia covers many languages and they have their own beautiful characters for writing.
Gohan is the Japanese word for meal.
Asian Cooking International Recipes
Kung Pao Chicken
This kung pao chicken recipe is delicious. Once you break it down into steps you will see it doesn't take as much work as you might think.
Cut 1 lb. boneless chicken breasts into cubes. In bowl, stir together chicken and 1 teaspoon cornstarch. Set aside.
Prepare sauce by combining the following ingredients:
1/4 Cup water
1/4 Cup soy sauce
4 teaspoons cornstarch
1 Tablespoon sugar
1 teaspoon vinegar
4-5 dashes of hot pepper sauce
Set aside.
Prepare vegetables.
1 clove of garlic, minced
3-4 green onions, sliced
1-2 green peppers,chopped.
Lightly brown 1 Cup peanuts in oil. Set aside.



In same pan,sauté garlic, green onions and green peppers in oil. Set aside.



In same pan, fry chicken in oil until brown and done.



Combine vegetables,peanuts and chicken together in pan and add sauce. Cook several minutes.


Chicken Lo Mein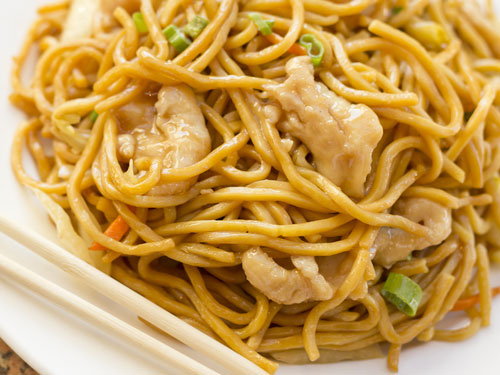 This Asian cooking recipe is simple to make and is an easy kids recipe to add to your monthly menu.
6 ounces uncooked linguine noodles
chicken breast halves, cubed
1/2 cup soy sauce
1 tablespoon brown sugar
1 clove garlic, minced
1/4 cup chicken broth
1 (16-ounce) bag frozen stir fry vegetables
Cook noodles. While noodles are cooking, cook chicken pieces in a frying pan. Add soy sauce, brown sugar, garlic and chicken broth. Stir in frozen vegetables and cook covered on medium. When chicken is cooked through and vegetables are tender mix drained noodles into chicken mixture. Serve immediately.
Easy Homemade Sushi Video
General Tso Chicken
If your family doesn't like hot or spicy flavor omit the hot peppers in this Asian cooking Recipe.
3 lbs. boneless, skinless chicken, cut into chunks
1/4 Cup Soy Sauce
1 egg, beaten
1 Cup Cornstarch
2 Cups sliced Green Onions
8 small dried Hot Peppers, seeds removed
Sauce:
1/2 Cup Cornstarch
1/4 Cup Water
1 1/2 teaspoon minced fresh Garlic
1 1/2 teaspoon minced fresh Ginger
3/4 cup Sugar
1/2 Cup Soy Sauce
1/4 Cup White Vinegar
1 can or 1 1/2 cups Chicken Broth
Prepare sauce in a jar or large measuring cup. Stir all sauce ingredients together and store in refrigerate until needed.
In bowl add chicken, soy sauce, and hot peppers.(use gloves when removing seeds from hot peppers. This is a job for an adult) Stir in egg. Add cornstarch, and mix until chicken pieces are coated. (Don't worry if the mixture looks a little odd at this point it is suppose to be.) Deep fry 7 or 8 chicken pieces at a time in a 350 degree oil until chicken pieces are crispy. Drain on paper towels. Repeat until all chicken chunks are fried.
In a large frying pan or wok add 1 tablespoon oil. Heat until very hot and saute green onions and peppers, from chicken mixture. Stir sauce mixture to onions Cook until thickens. If it gets too thick, add a little water. Add chicken to sauce in wok, and cook until everything is hot and bubbly. Serve over rice.
Sweet and Sour Chicken
1 Tablespoon butter
4 chicken breasts or pork loin, cut in cubes
can pineapple chunks (save juice)
1 garlic clove
2-3 Tablespoons soy sauce
l teaspoon ginger
1 teaspoon cornstarch
Cook chicken or pork in butter add garlic and sauté. Drain pineapple juice into pan. Add soy sauce, ginger and cornstarch-just enough to thicken. Let simmer for several minutes, then add pineapple chunks and serve over rice. You can also cut up carrots and green peppers and cook with the chicken for this Asian cooking recipe.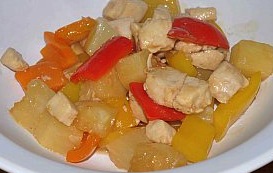 Pork Chow Mein
1 Tablespoon oil
Boneless pork cut into strips or cubes
1 Cup sliced carrots
1/2 Cup sliced celery
1 Cup water
1/4 Cup soy sauce
1 Tablespoon brown sugar
1 teaspoon beef bouillon
2 Tablespoons cornstarch
1/4 Cup water
1/2 teaspoon garlic powder or 1 garlic clove minced
1/2 teaspoon fresh ginger
4 Cups fresh bean sprouts
1/2 Cup sliced green onions
Chow mein noodles
Heat oil and stir fry pork until brown. Add carrots, celery, water, soy sauce, sugar, bouillon, garlic and ginger. Cover and simmer 4-5 minutes until vegetables are tender but crisp. Stir in bean sprouts and green onions. Combine cornstarch and water together and blend until smooth. Stir into hot mixture. Cook until thick. Serve over chow mein noodles or cooked rice.
Vegetable Chow Mein
Chicken Satay (Indonesia)
1 cup unsweetened coconut milk
1 ½ teaspoon curry powder
1/2 teaspoon ground coriander
1 Tablespoon soy sauce
1-2 cloves garlic, finely chopped
2 teaspoons Cornstarch
1 lb. Chicken breasts cut into strips
bamboo skewers, soak in water for about 30 minutes-Skewers won't burn as much if soaked before hand.
In ziploc bag or medium bowl add coconut milk, curry powder, coriander, soy sauce, garlic, and cornstarch. Blend together. Add strips of chicken breasts. Marinate several hours or overnight. Thread each chicken strip onto a bamboo skewer and grill. Serve with a peanut sauce.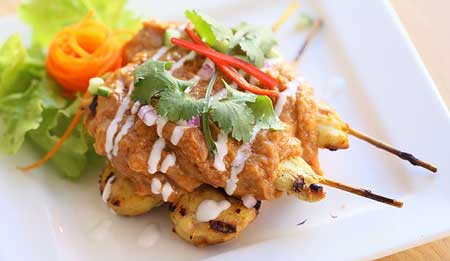 Asian Cooking: Peanut Sauce
1/2 cup half and half
1/2 cup chunky peanut butter
1/4 cup coconut milk (not cream of coconut)
2 teaspoons sugar
1 to 2 teaspoons red pepper flakes crushed or ¼ teaspoon red pepper sauce
Add all ingredients in a jar, add a lid and shake. Or use a bowl and whisk ingredients together.
Easy Korean BBQ Marinade
by Jean CA
1/4 C green onion, chopped
1/4 C garlic, minced
1/2 C onion, diced
1 C sesame oil
2 C sugar
3 C soy sauce
Mix the ingredients (this will yield almost 2 qt!). Marinade about 1/2 C per pound of beef or chicken. Saute on medium high, or grill until done. Keep refrigerated unused portions.
Japanese Skewers Video
Egg Rolls
You can stuff this Asian cooking recipe however you'd like by using different vegetables and different meat. Add a sauce for dipping and kids will love to put these together and eat them up.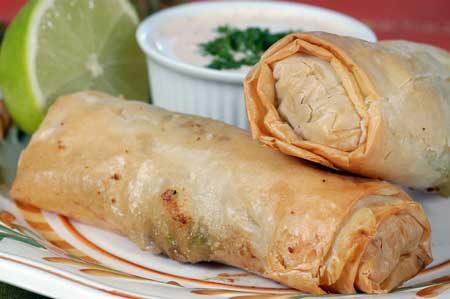 16-ounce package wonton wrappers
1 pound ground beef or ground pork
5 tablespoons soy sauce
Can bean sprouts
2 green onions, sliced
1 carrot shredded
Medium head cabbage finely shredded
2 cloves garlic minced
Oil to fry egg rolls in
Cook ground beef or pork and drain well. Add in garlic, green onions, shredded carrots and bean sprouts. Cook several minutes. Add soy sauce to mixture.
Pour oil in a wok or skillet about 1 inch. Heat until 375 degrees. Meanwhile, lay a wonton wrapper on a cutting board or flat surface. Place 1 tablespoon meat filling in middle. Have a glass of water on hand to moisten sides of wrapper. Fold bottom edge over filling. Tuck in sides and roll to the end of the wrapper. Fry spring rolls for 3-4 minutes. Turn once or twice while cooking. Drain on paper towels and fry remaining spring rolls.
**Kids can help put these together but younger kids should stay away from the frying as to not get splattered with hot oil.
Egg Drop Soup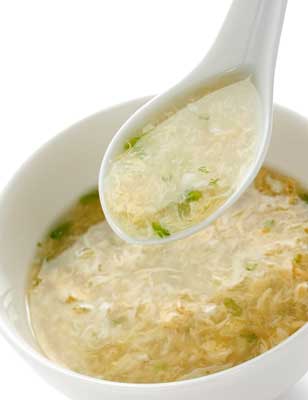 6 Cups chicken broth
3 eggs, beaten
1 Tablespoon soy sauce
green onions, chopped for topping, optional
green peas, optional
In soup pan, add chicken broth and soy sauce. In a cup, beat 3 eggs. In your cup add a ladle full of soup and beat together. Slowly stir eggs into boiling soup. If desired add in peas and onions. Serve immediately.
How to Make Fried Rice
1/4 Cup olive oil or veg. Oil
4 Cups cooked rice
1 Tablespoon soy sauce
1 Cup frozen peas and carrots mix, thawed
3-4 green onions, chopped
2 eggs, slightly beaten
*add chopped pork or chicken, if desired, for a chicken or pork fried rice recipe
In skillet, heat oil and add rice. Stir in soy sauce. Cook and stir 1 minute. Add peas and carrots and cook 2 minutes or until heated through. Make a well in by pushing the rice to sides of the pan. Quickly stir in eggs in the hole. Cook until set. Stir eggs into rice and cook until eggs are completely done. Add more soy sauce, if desired.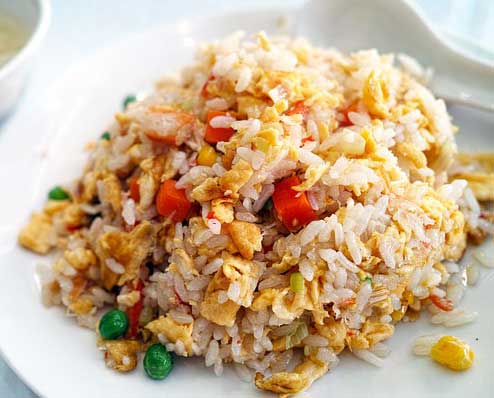 Asian Cooking- Easy Stir Fry
I like to use carrots, zucchini,mushrooms, peas and peppers. Cut your vegetables in thin strips or dice them. Green peas, of course, are ready to go as is.
If you are using meat, prepare marinade and pour in baggie. Try using chicken strips, beef strips or pork strips. If you'd like a shrimp stir fry don't marinade ahead of time. Add meat to your marinade and place in fridge. At dinner time all you need to do is cook the meat and vegetables and prepare rice.
For dinner place meat in pan with marinade and cook several minutes. Add vegetables. If you are serving rice with your meal start this the same time as the meat.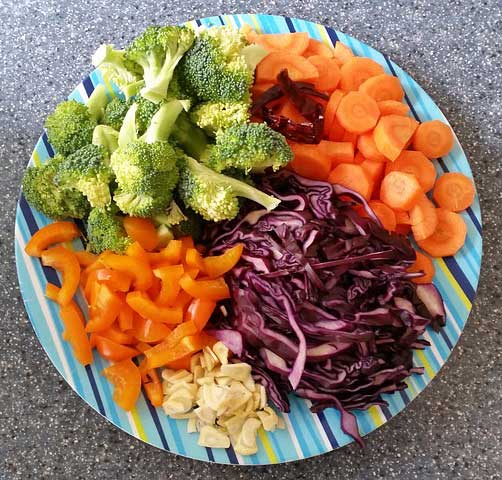 Easy Stir Fry Recipe: Marinade
If you are not using meat for your recipe you will still need this for the stir fry sauce. Prepare ahead and add as much as you'd like when you are cooking the vegetables.
1/4 Cup soy sauce
1Tablespoon Worcestershire sauce
1/4 Cup brown sugar
1/4 Cup water
2 teaspoons ginger
1 garlic cloves,minced
Mix above ingredients together. Add to your meat and marinade several hours.
Cooking Around the World Studies
Share your Asian Cooking Recipes
Do you have an International Recipe or World Studies Fact?
Do you have an International recipe or know a lot about a country we could add to our world studies section? You can create your own page.
Reader's Submitted Recipes
Click below to see contributions from other visitors to this page...

---
Related Cooking around World Pages:
~
International Cooking for Kids
, ~
American
, ~
Asian
, ~
British
, ~
Eastern Europe
, ~
French
, ~
Greece
, ~
India
, ~
Irish
, ~
Italy
, ~
Mexico
, ~
Middle East
, ~
South Africa
, ~
Southern USA
~
World Studies Unit
---
Follow Kids Cooking Activities