How to Make Homemade Bread
Learning how to make homemade bread can be rather intimidating but it is fresher, healthier and has less added ingredients because you are in charge and know exactly what is going in your dough.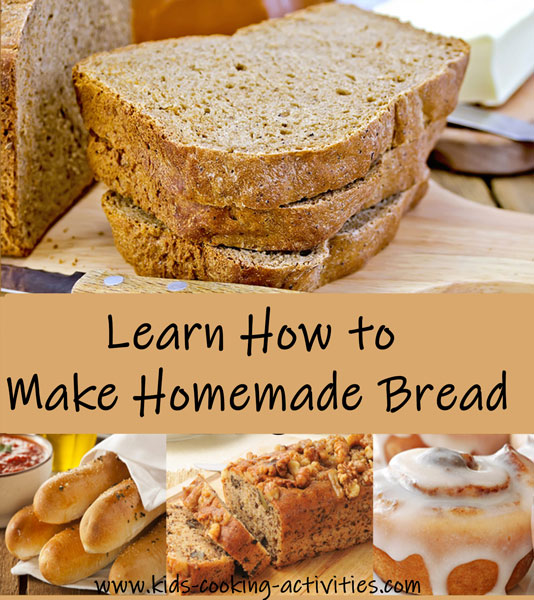 If you don't want to make your own bread it is still beneficial to learn how because it will help ease the process of making things like breadsticks, dinner rolls or crescent rolls that go well with meals. With a little bread baking knowledge you can even create things like homemade bagels, English muffins, bread bowls for soup or center dinner around bread like Stromboli or stuffed chicken rolls. This online cooking lesson will teach you all these things.
Kids Cooking Activities Teaching Materials
Make teaching easier with our activities and recipes compiled in theme sets and books with an easy to read format
Perfect for teaching!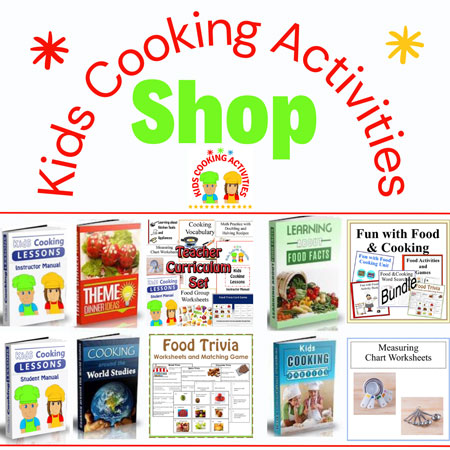 ~This post may contain affiliate links and I'll earn a small commission if you shop through them. There is no extra cost to you. This is how we help support our family and continue to bring you amazing content. To learn more see the
affiliates disclosure here.
~
Step 1- How to make Homemade Bread- Proofing Yeast
When using yeast, some people throw all ingredients in and mix their dough. This method assumes that your yeast will react and do its job while mixed in the dough.
I'm one of those old fashioned cooks, in that I like to proof my yeast. I like to see it getting foamy and bubbly before I add it to the rest of my ingredients. Perhaps it is more the fun and delight of seeing this work then making sure the yeast is still good. Here is how you proof your yeast.
Warm your water to about 110 degrees or until feels warm to the touch. You don't want it hot or cold. Warm water helps the yeast activate. Dissolve 1 Teaspoon sugar in the water, this helps feeds the yeast. Add the yeast to the warm water and sugar mixture. Set aside and start your bread recipe. Yeast will start to froth or foam.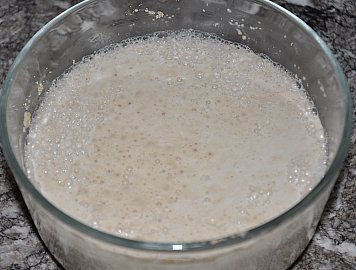 Step 2- How to make homemade bread- Making Bread Dough
White Bread Dough Recipe
2 Tablespoons yeast
1/4 cup warm water (105 to 115 degrees F)
1 -1/2 cups warm milk
1/2 cup granulated sugar
1 teaspoon salt
2 eggs
1/3 cup shortening or canola oil
5 cups all-purpose flour, divided
In a glass measuring cup add yeast and warm water. Sprinkle top with a pinch of sugar. This helps "feed" the yeast. Set aside. In mixing bowl, add warm milk, sugar, salt, eggs and shortening. Blend together. Add in 2 cups flour and continue to blend. Pour in yeast mixture and add remaining flour. Mix together until dough forms into a ball. Knead several minutes on a floured counter.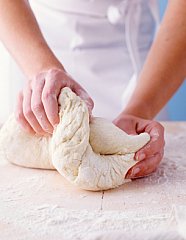 Place dough in an oiled, large bowl and cover with a clean towel. Place in a warm spot. Let rest 30 minutes- 1 hour. Shape into 2 loaves or rolls and allow to rise 20 minutes. Bake at 350 degrees until lightly browned.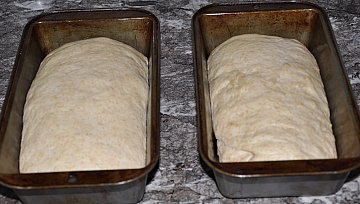 Wheat Bread Dough Recipe
Dissolve the following in a measuring cup:
1 Tablespoon Yeast
1/4 Cup water
pinch of sugar
Set aside. Meanwhile in mixing bowl mix together:
2 Cups warm water
1/4 Cup oil
1 Tablespoon salt
1/3 Cup honey or brown sugar
1 Cups white flour
Blend together until smooth. Add in yeast to mixer. Add 3-4 Cups whole wheat flour to mixture. Blend together.
When dough forms a ball take out and knead several minutes. Place a tablespoon of oil in a large bowl and place bread dough in bowl. Cover with a towel and let rise in a warm spot. Rise until doubles and separate in half. Form into loaves or rolls. Let rise for 20-30 minutes. Bake at 350 degrees for 30 minutes, less if making rolls or breadsticks.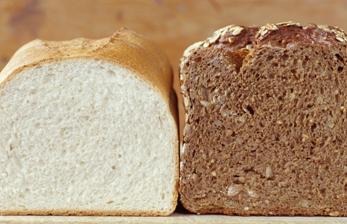 Try these Food Trivia Worksheets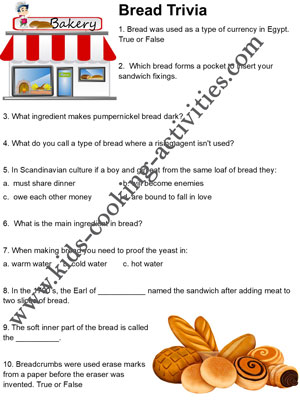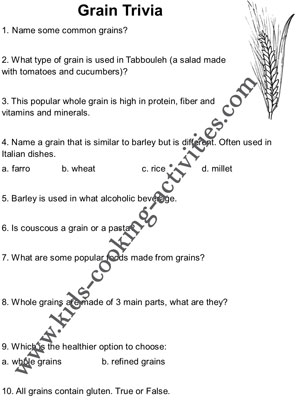 How to Make Homemade Bread for Shaping Rolls
There is a lot of fun ways you can shape bread dough into rolls. Here are a few ideas.
Cloverleaf rolls

-3 small balls together in a muffin tin.




Fan tans

- Roll dough into a rectangle cut into strips 1-2 inches wide. Stack strips and place in muffin tin, cut end up.




Snail roll

- roll into a rope, coil rope into a spiral and tuck end underneath.




Bow ties

- roll piece of dough into rope. Tie rope into a knot and pull the ends through.



Soft Pretzels

-roll piece of dough into rope. Loop ends up and make an X at the top. Bring ends down in the shape of a pretzel.




See how to roll bread dough into croissant shapes here.

What to Make with your Dough
Now that you know how to make homemade bread, what can you do with it? You can bake dinner, lunches, breakfast and dessert using bread dough!
Pizza Stromboli
Ham and Cheese Stromboli
Chicken Rolls
- substitute homemade bread dough with crescent dough
Pizza Braid
Bread bowls for soup
-bake rolls and cut off top. Hollow out roll and save extra bread for bread crumbs.
Cinnamon Rolls
Easy Monkey Bread Recipe
Once your bread dough has risen, take off small pieces and roll into balls. Prepare your dipping mixture in small bowls. Dip balls of dough into mixture and place in pan. Its that easy and so fun to pick apart when you are eating it.
It is usually baked in a springform pan so you can invert it and place the whole thing on a serving plate.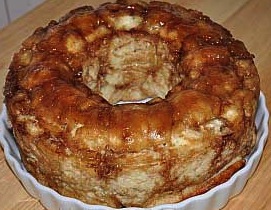 Cinnamon Monkey Bread
1 bowl -melted butter
1 bowl -mix together cinnamon and sugar
Dip a ball of dough into your butter and roll in the cinnamon mixture. Place in the bottom of a springform pan. Continue with your dough until your pan is filled. Bake at 350 degrees for 30-45 minutes until golden brown.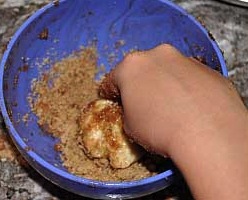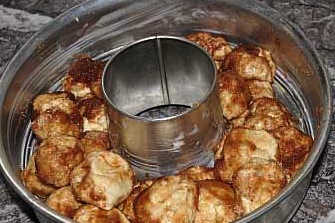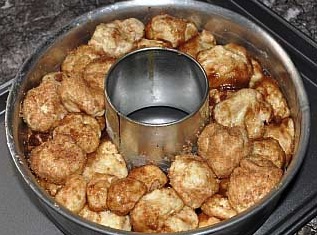 Herb Monkey Bread
To make herb monkey bread, melt butter in one bowl and add spices and herbs such as oregano or Italian seasoning in another bowl. Dip ball in butter and roll in herb mixture. Place in pan and bake.
How to Make Homemade Bread- Dinner Ideas
Hamburger Rolls
Bread dough or frozen bread rolls
1 lb. ground hamburger
Salt and pepper
1 onion, chopped
shredded cabbage, optional
egg white, for brushing tops
Brown hamburger with chopped onion in a skillet until browned. Season with salt and pepper and drain. Stir in uncooked shredded cabbage. If using bread dough form into small balls. Roll out balls of dough into small circles and place 1-2 Tablespoons of beef mixture in the middle. Gather ends and press together. Brush with egg white. Bake at 350 degrees for 10-15 minutes or until golden brown.
**If using bread dough you will have some bread left over to make rolls or a loaf of bread that can be frozen for another meal.
Meatball Rolls
You can also create this same idea by using cooked meatballs. I made my own meatballs with diced carrots as well as 1/2 Cup cooked pumpkin because you know I like to
add vegetables
where ever I can. Wrap a meatball within bread dough following directions above.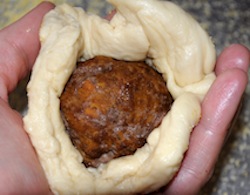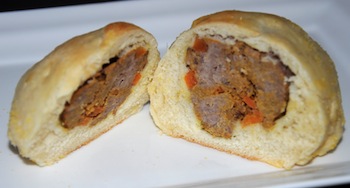 Indian Fry Bread Tacos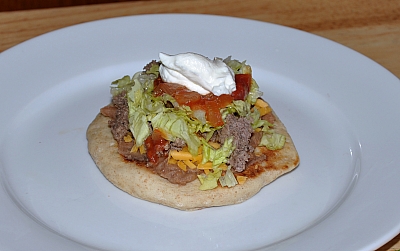 Bread dough
Chili
Cooked Ground Beef
Shredded Cheese
Taco fixings
With your bread dough, form small patties. Heat oil in fry pan. Fry both sides until golden brown. Take out of oil and place on paper towel. See our
directions for making fry bread here
. To serve, top your fry bread with chili, cooked ground beef, cheese, tomatoes, lettuce and any other taco fixings of your choice.
~You can do so much once you now how to make homemade bread dough that it is worth having some handy in your freezer. Now that you learned how to make homemade bread, you can also
freeze bread dough
. Place in a ziploc freezer bag after the first rise. When ready to use take out and place in a greased bowl allow to unthaw and rise again several hours. Learn
more freezer tips.
More Fun Bread Recipes

20 Easy bread recipes with kids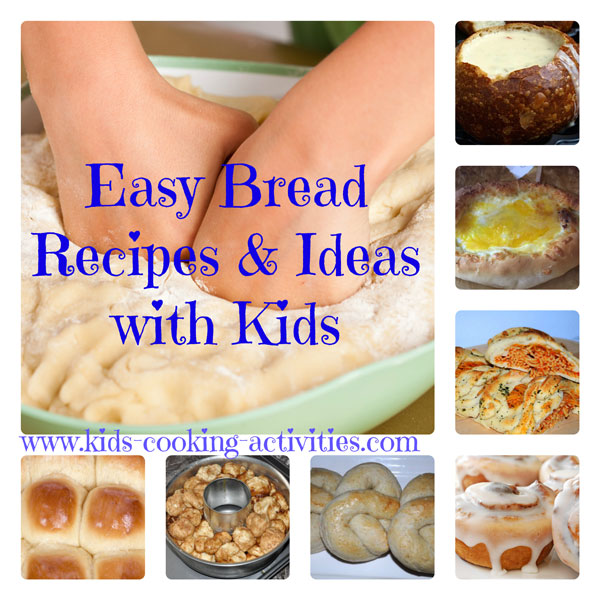 Create this homemade bread lesson into a
cooking lesson tutorial.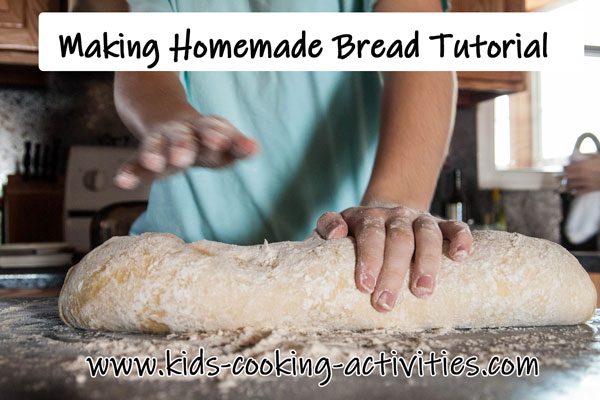 Want to create a science experiment
making your own sourdough bread starter?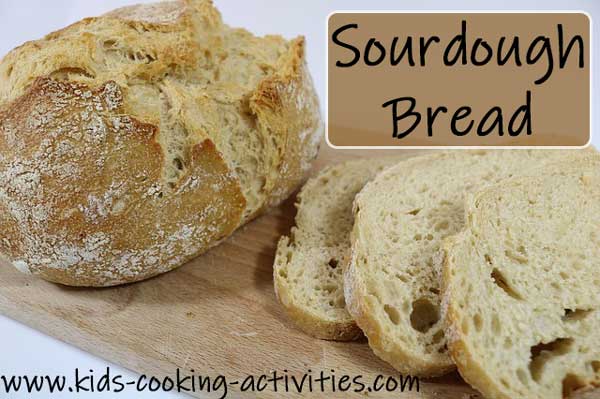 Share how to make homemade bread tips and recipes.
Submit your favorite kids recipe
Do you have a favorite recipe your kids love to make? Or a recipe your kids ask you to make again and again? Share it with us!
Reader's Submitted Recipes
Click below to see contributions from other visitors to this page...

---
Related Basic Cooking Lesson Pages:
~
Basic Cooking Lessons
, ~
Stock and soups
, ~
5 mother sauces
, ~
Yeast and baking breads
, ~
Herbs and spices
, ~
Vegetables
, ~
Dry beans
, ~
Grains
, ~
Eggs
, ~
Different cooking methods
, ~
Growing an herb garden
,
How to Cook Q&A
---
Follow Kids Cooking Activities